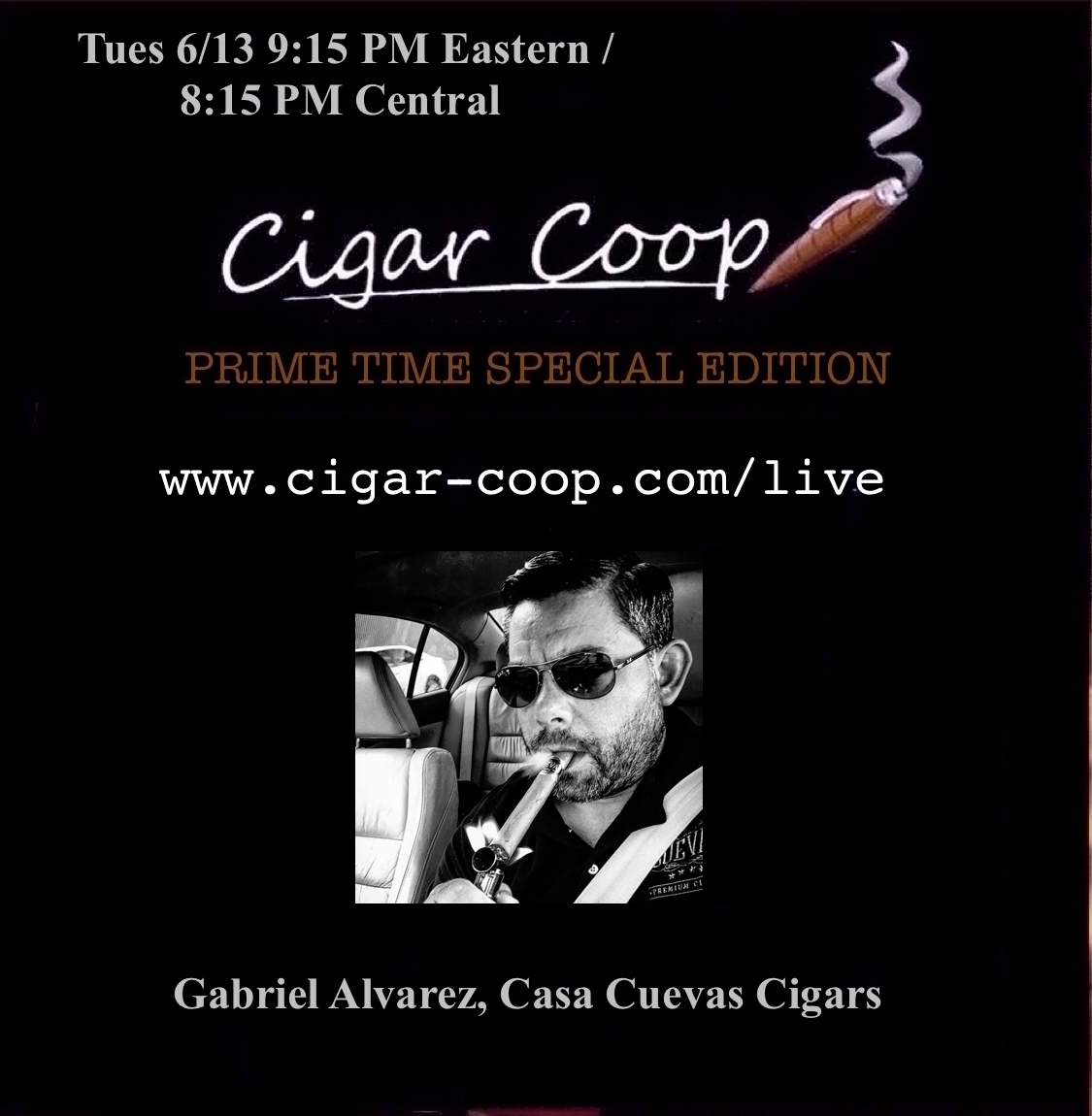 For Prime Time Special Edition #3, we bring on Gabriel Alvarez of Casa Cuevas Cigars.
Join us as we catch up with Gabriel Alvarez and learn about the newest venture he has taken on – Casa Cuevas Cigars. Plus, we will do a special segment on "Cigar Hype".
Join Will and Bear for Cigar Coop Prime Time Special Edition #3, the newest brand in the Cigar Coop media portfolio.
THIS EPISODE AIRS LIVE AT A SPECIAL DATE AND TIME: 6/13 9:15 PM EASTERN / 8:15 PM CENTRAL.
We also will have a regular PRIME TIME SHOW THIS THURSDAY 6/15 with Bryan Mussard of Cattle Baron Cigars as our Special Guest.
If you miss us, you can catch Prime Time any time on Google Play Music, iTunes, Podbean, and YouTube.
You can watch LIVE by clicking here.