---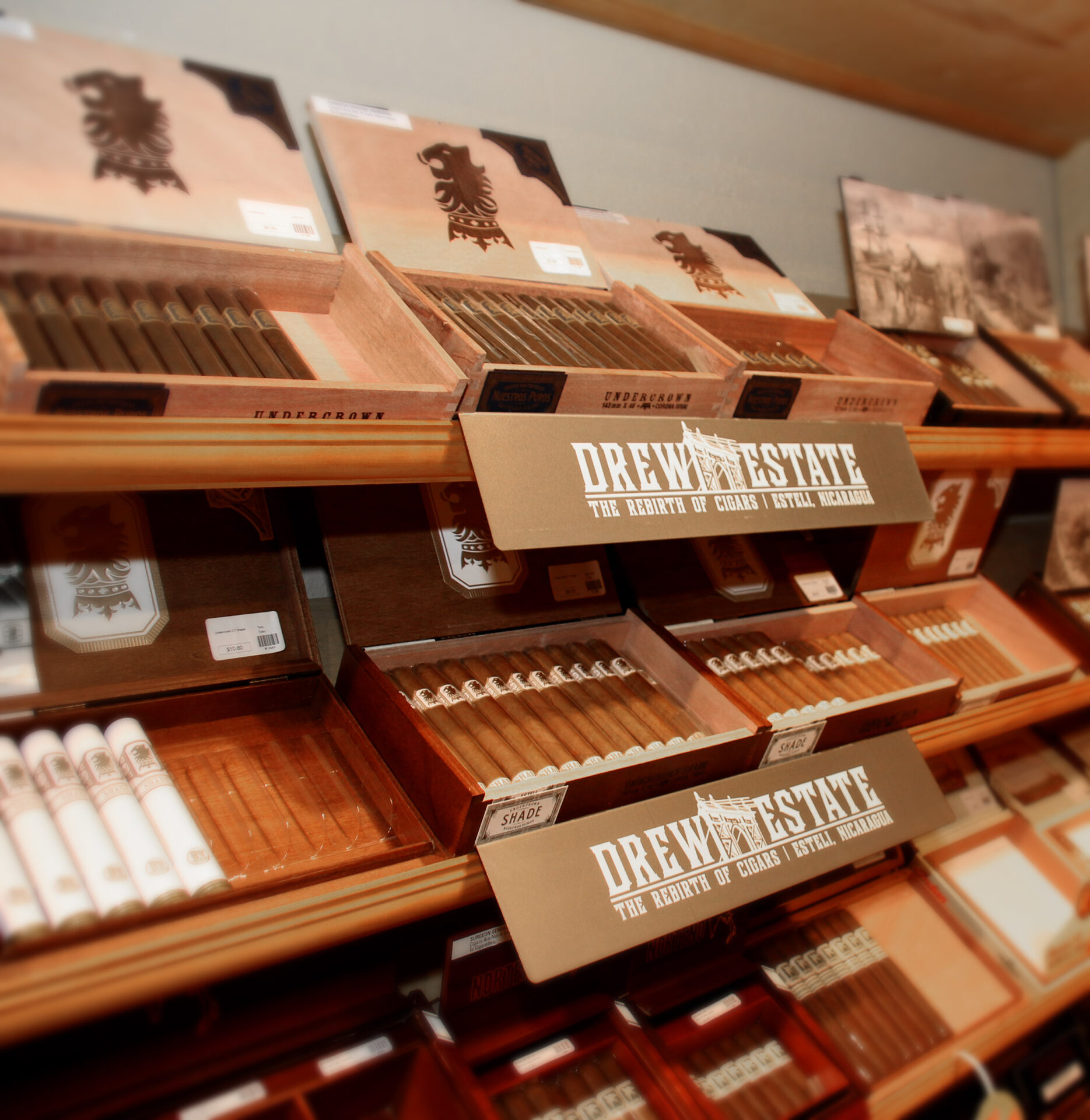 The IPCPR Trade Show is all about the retailers and at the 2016 IPCPR Trade Show, and at this year's show Drew Estate will showcase a new merchandising solution aimed at its Drew Diplomat (preferred) brick and mortar retailers. The new plan is a part of the company's "Rebirth of Drew" program.
Front and center will be new Drew Estate Metal Shelf Talkers. These are aimed at highlighting Drew Estate brands in a retail humidor. According to Drew Estate, the new metal shelf talkers are designed for any type of shelving – whether angled or straight. At the same time, they are durable enough to last in a high traffic retailer environment. The shelf talkers feature the image of the Manhattan Bridge that has long been a part of the company logo.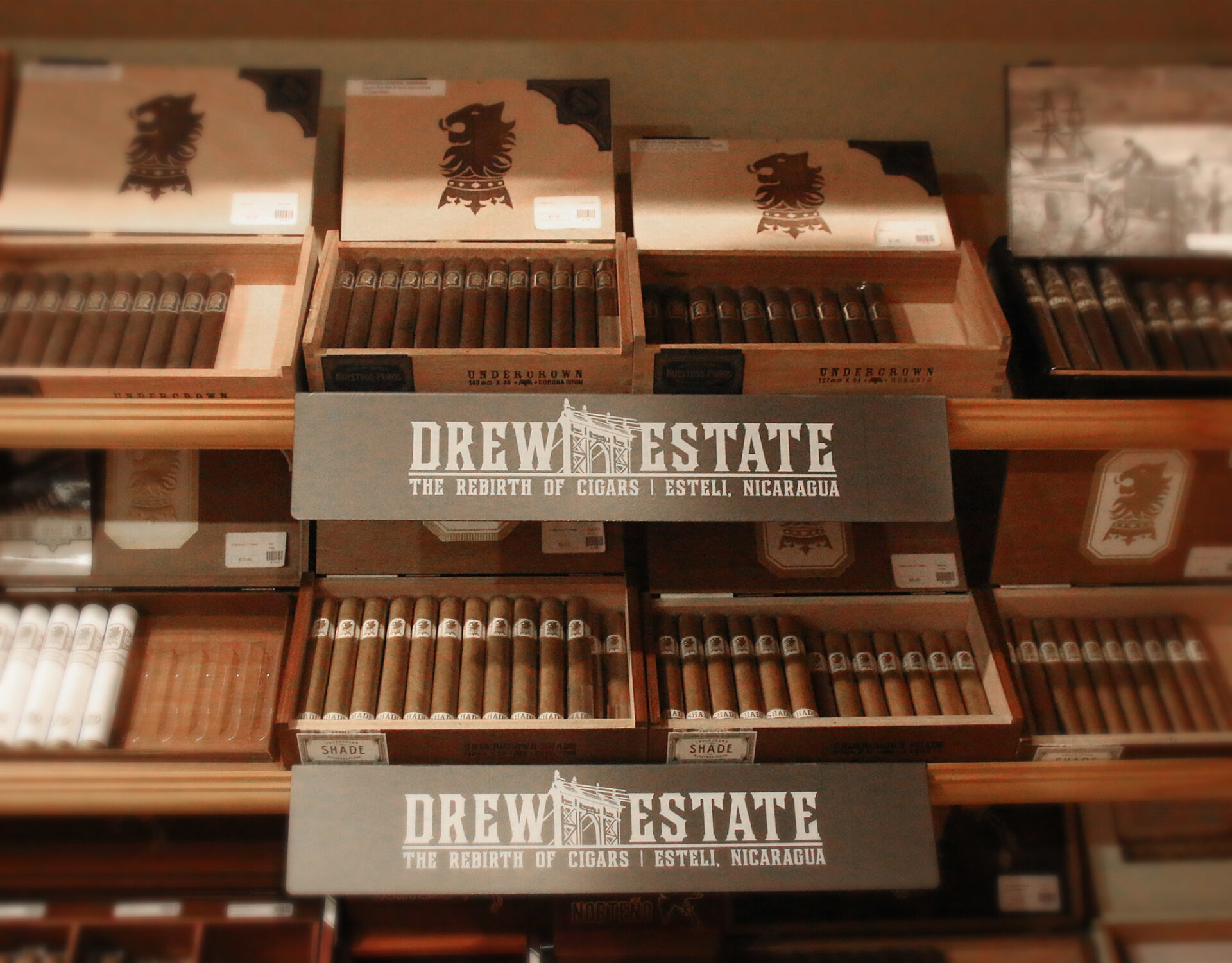 The new shelf talkers will make their way to retailers this autumn.
"Our Marketing and Sales teams have invested a great deal of time and effort figuring out how we can best help our brick and mortar customers grow their businesses. We reorganized and restructured both departments so that Drew Estate will be a stronger, more responsive, and more reliable partner. And our Marketing and Sales Teams have created inspiring and unique Merchandising Solutions for our prized Brick and Mortar Retailers which will distinguish our family of brands from other competing products in the marketplace. In the coming days we will make major announcements about new product and merchandising releases that demonstrate our commitment to world-class innovation," commented Glenn Wolfson, CEO of Drew Estate in a press release.
The company also says Drew Diplomat retailers will receive a unique three-dimensional Diplomat "Nail-Head Freak Sign" to signify their status among the highly valued Drew Estate accounts. The Drew Estate Nail-Head Freak symbol has become a fan favorite after the release of Drew Diplomat the official mobile application of Drew Estate. The sign will help signify a Drew Diplomat retailer's status.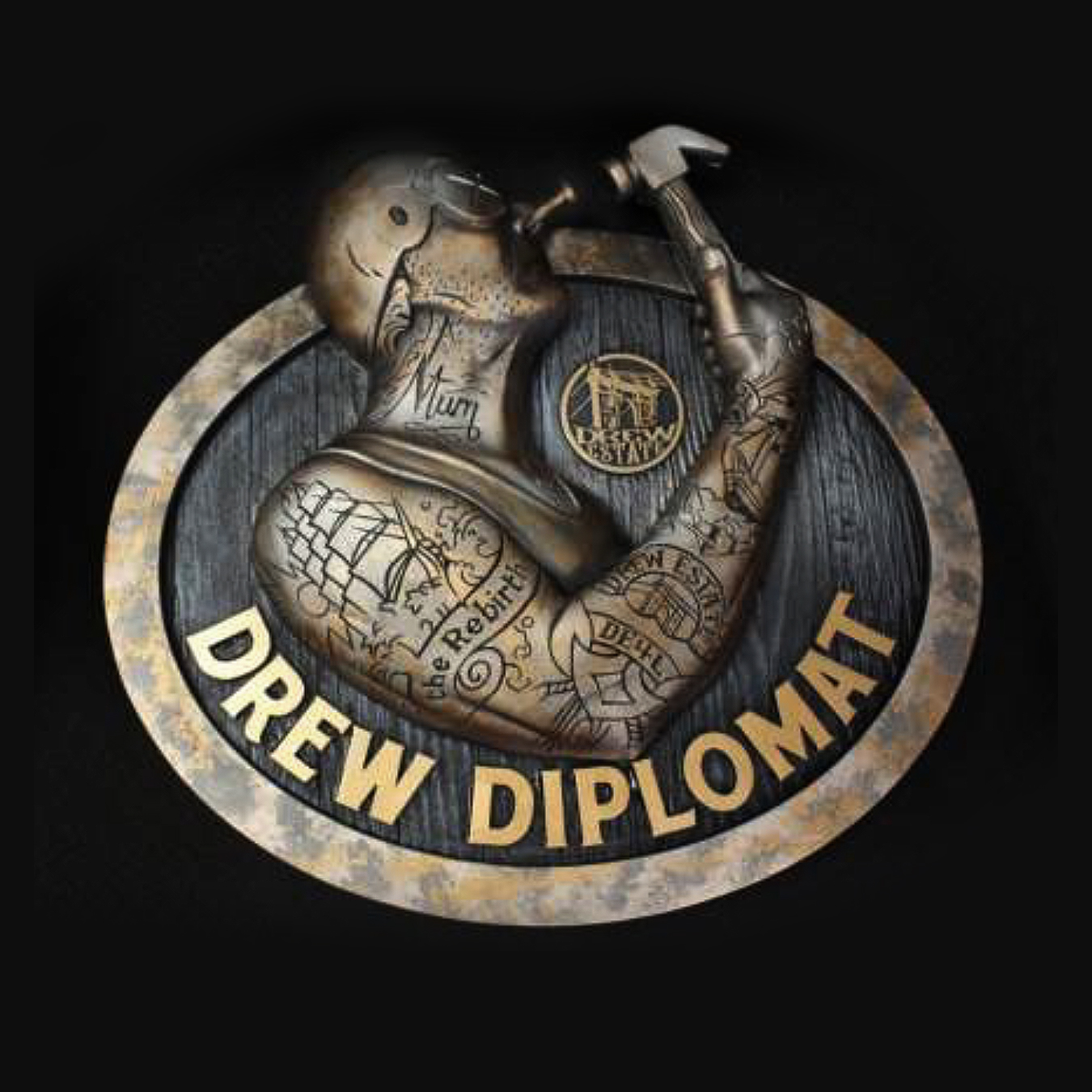 Senior Vice President of Sales, David Lazarus also commented, "Thank you for continuing to support Drew Estate and provide your consumers with an unmatched smoking experience. Our Team is hard at work to provide dynamic solutions that make Drew Estate Cigars your favorite brand."
Drew Estate's IPCPR news and releases can be followed on social media with the #DEIPCPR hashtag on Social Media, or directly at www.drewestate.com/ipcpr.
Photo Credits: Drew Estate