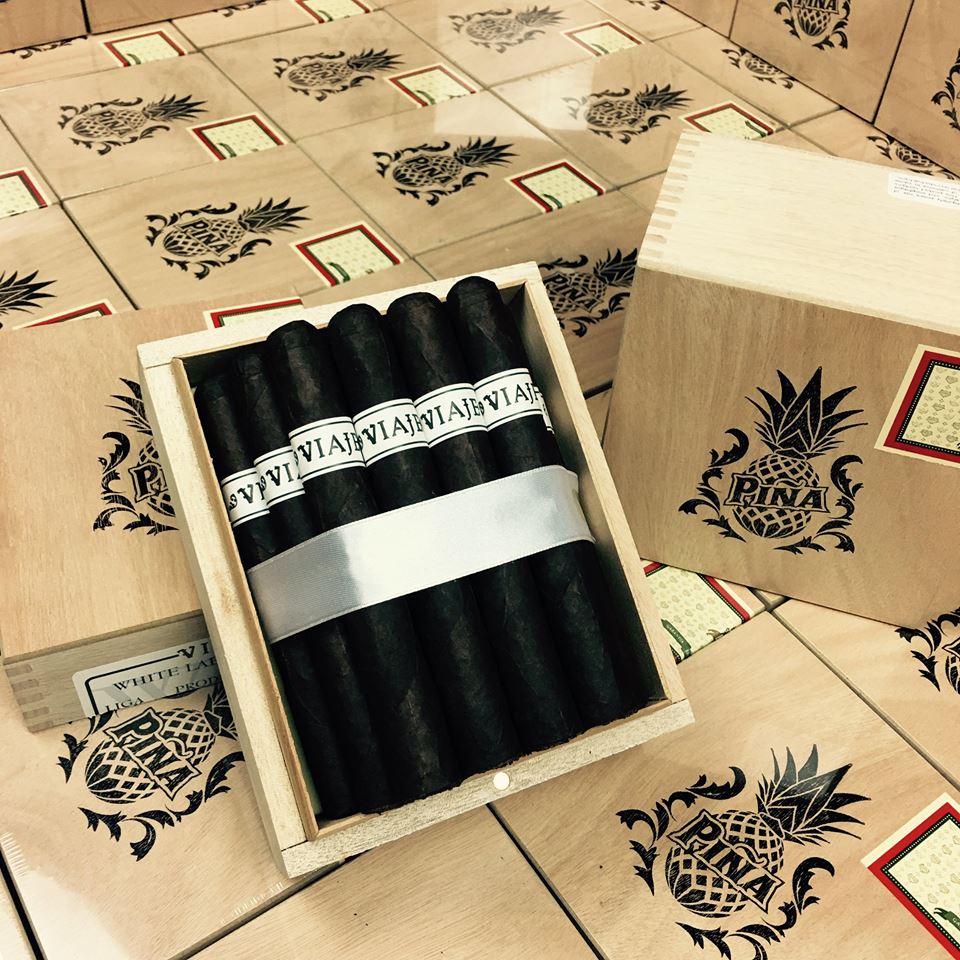 Viaje Cigars has announced its latest collaborative project: Piña. This marks the first collaboration that the company has done with Ernesto Perez-Carrillo's EPC Cigar Company.
According to Viaje, Piña is a concept that originated in Hawaii and has been over a year in the making. It's a cigar that features tobaccos from Mexico, Ecuador, and Nicaragua. Piña is available in two sizes: Bohea (5 x 54) and Mahana (6 x 52). The cigars are packaged in boxes that use a magnetic enclosure to house a 24-count wheel.
Over the years, Viaje has collaborated with many industry leaders who have production factories – most notably Casa Fernandez (Eduardo Fernandez and Paul Palmer), PDR Cigars (Abe Flores), Quesada Cigars (Quesada Family), and now EPC (Ernesto Perez-Carrillo Jr). The company also had worked with Joya de Nicaragua in its early years.
Photo Credit: Viaje Cigars