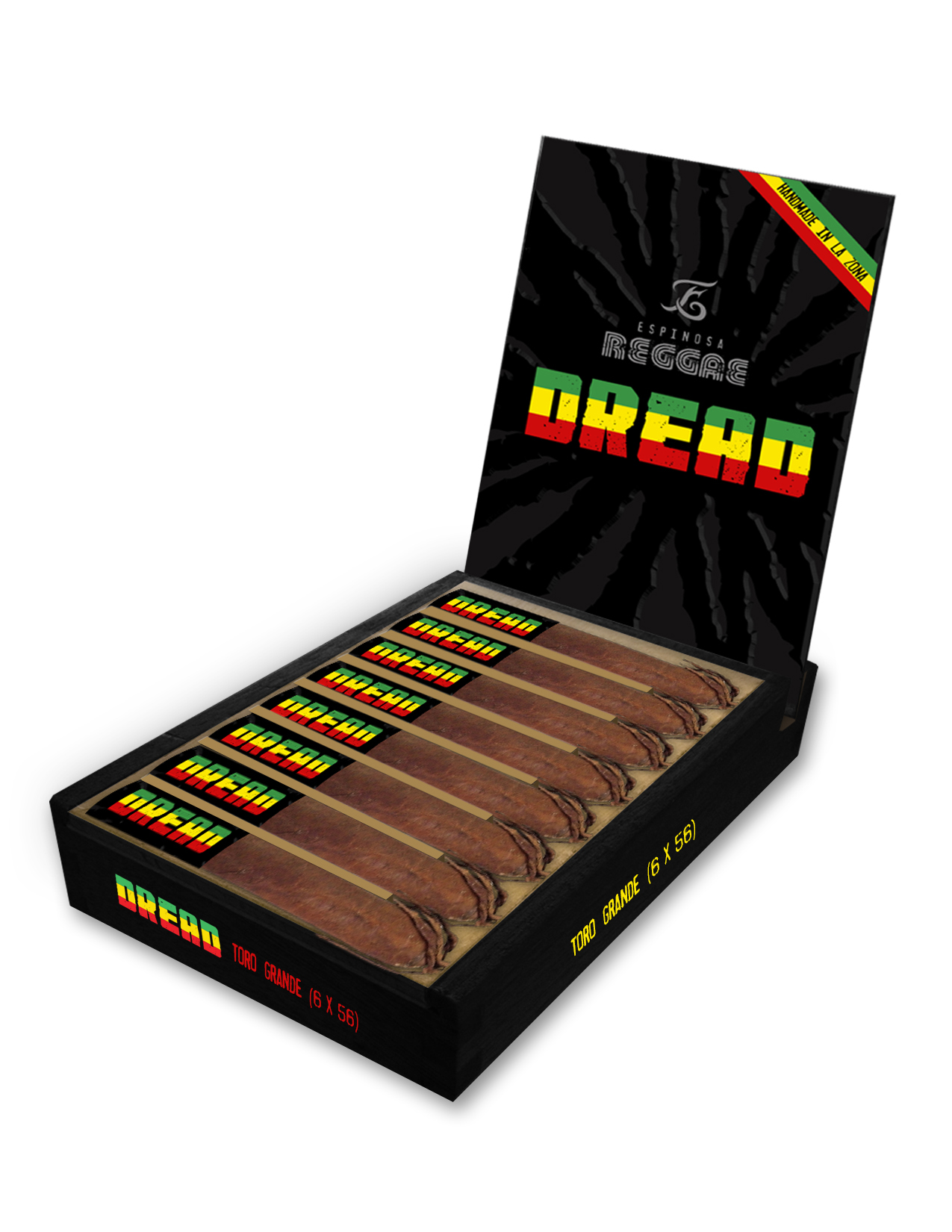 Erik Espinosa filmed a short video talking about one of his two cigars featuring Jamaican tobacco, the Espinosa Reggae DREAD.
The Espinosa Reggae DREAD is described as a medium to full-bodied cigar featuring Nicaraguan, Honduran, and Jamaican Lengue de Vaca tobacco in an Ecuadorian Habano wrapper. The cigar is unique in that it is rolled with several pigtails at the head, reminiscent of the fuse on their La Bomba line, to resemble dreadlocks on the cigar. The cigar is available in one size – a 6 x 56 Toro Grande. It will be packaged in ten-count boxes with pricing set at approximately $12.
The DREAD will have a widespread release at the 2017 IPCPR Trade Show along with the Espinosa Reggae.
Photo / Video Credits; Espinosa Cigars, used with permission