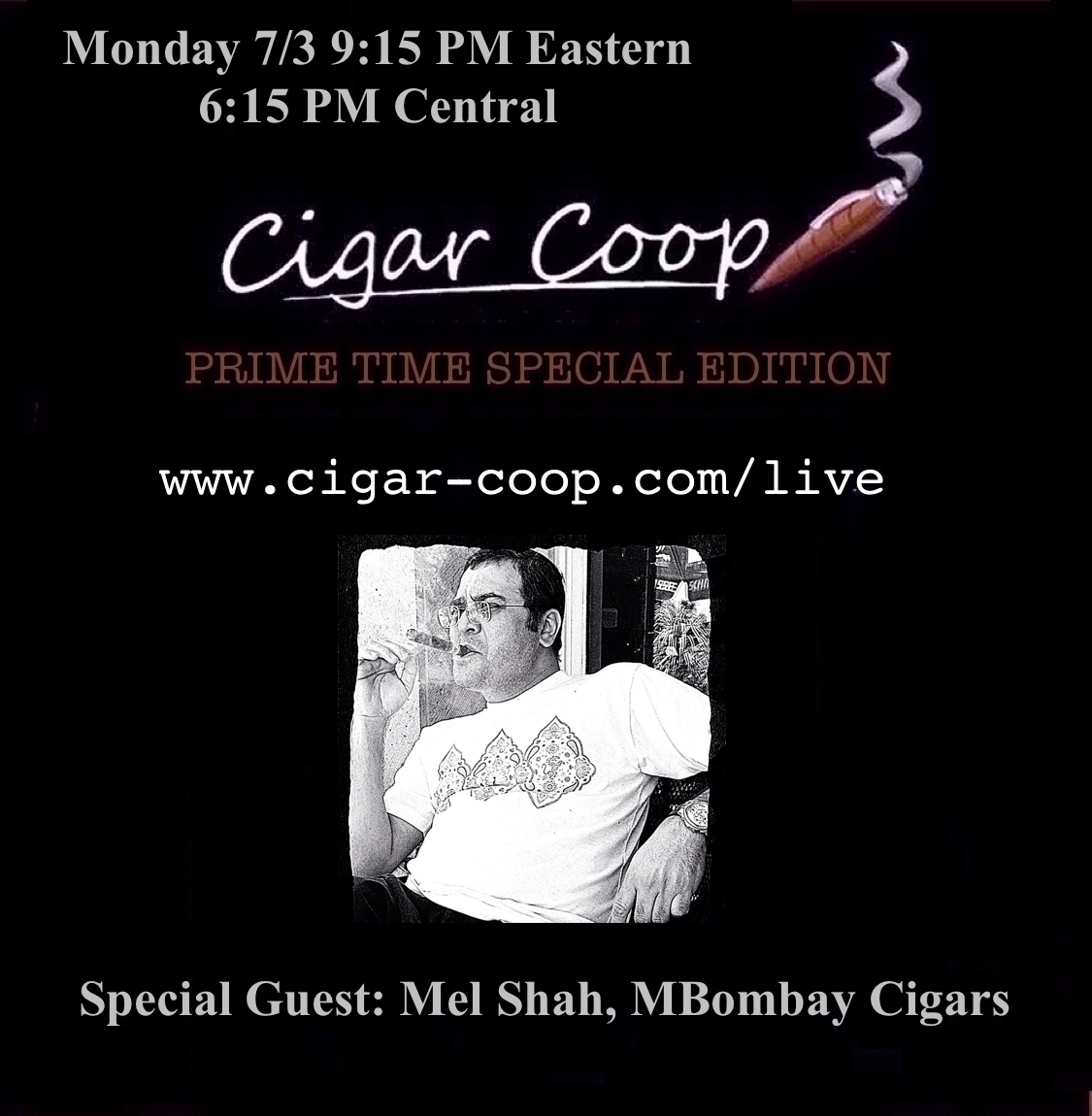 For Special Edition #6, Mel Shah of Bombay Tobak is our special guests.
We will catch up on how things are going with MBombay and take a look at what Mel is planning for this year's IPCPR Trade Show.
THIS SHOW AIRS AT A SPECIAL DATE AND TIME: 6/27 9:15 PM EASTERN / 8:15 PM CENTRAL.
We also will have a regular PRIME TIME SHOW THIS WEDS 7/5 at 9pm (Special Date and Time) with Skip Martin of RoMa Craft Tobac  as our special guest.
If you miss us, you can catch Prime Time any time on Google Play Music, iTunes, Podbean, and YouTube.
You can watch LIVE by clicking here.