---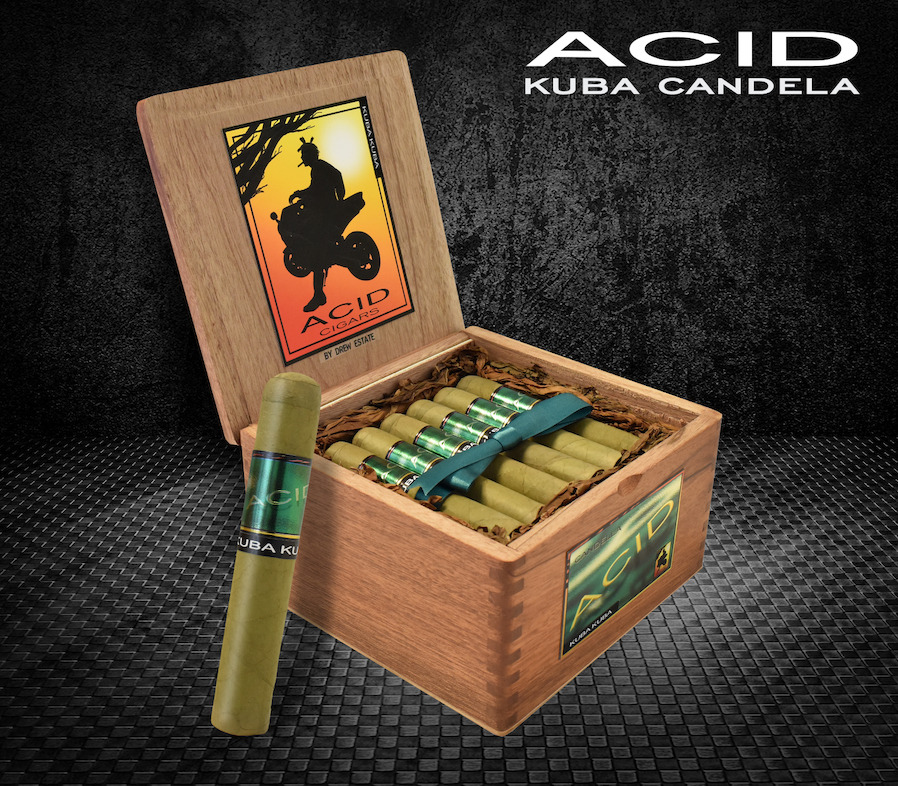 Drew Estate has announced the release of four new cigar blends under its ACID brand: ACID Kuba Kuba Green Candela, ACID Blondie Candela, ACID Blondie Red, and ACID Blondie Gold. The cigars will officially be launched at the 2017 IPCPR Convention and Trade Show next week in Las Vegas.
As the name indicates, the ACID Green Kuba Kuba Candela and ACID Blondie Candela will insert candela wrapper options in the Kuba Kuba and ACID Blondie lines.
Meanwhile ACID Blondie RED introduces a Cameroon wrapper to the Blondie line while ACID Blondie Gold adds a spicy Sumatra wrapper offering.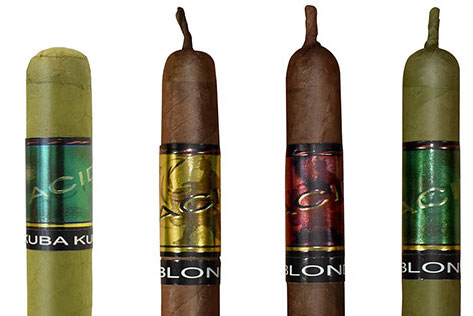 In a press release announcing the new ACID cigars, Jonathan Drew, President and Founder of Drew Estate, declared, "The progression of ACID to include the Candela Wrapper Expressions began years ago during trips to the tobacco plantations throughout the world. Candela is one of the friendliest leaves to farmers and they love to grow it. Crazy."
The new ACID offerings will be available in the following vitolas:
ACID Kuba Kuba Green (5 x 54)  (24-count box) SRP $240.50
ACID Blondie Green (4 x 38) (40-count box) SRP $229.50
ACID Blondie Red (4 x 38) (40-count box) SRP $229.50
ACID Blondie Gold (4 x 38)(40-count box) SRP $229.50
In addition, Drew Estate is releasing the following ACID blends in its Krush Classic (4 x 32) format packaged in a 10-count tin: Candela, Blue Connecticut, Gold Sumatra, Red Cameroon, and Morado Maduro. Pricing is set at SRP $110.00 per tin.
Photo Credits: Drew Estate