---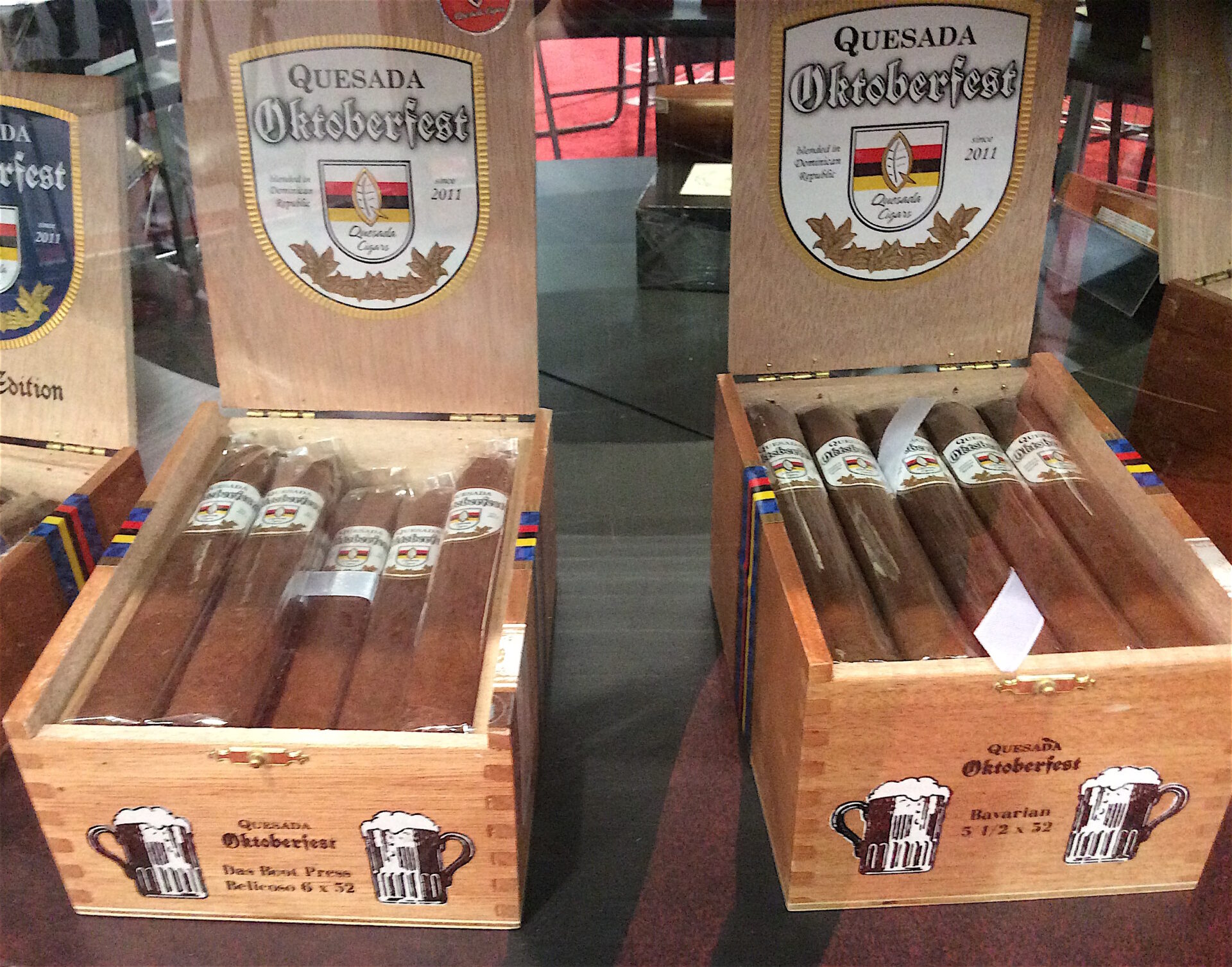 The Quesada Oktoberfest is back for the seventh consecutive year. While this year's installment didn't introduce any new sizes or blends, it did introduce a whole new look.
The big difference is the white-colored bands introduced for 2017. This band essentially uses the design introduced in 2014, but changes the blue background to white. This is the third band iteration used on the series.
There will be six sizes returning in the series. The Uber, Bavarian, Das Boot, and Kaiser Ludwig all are back. These four sizes are Dominican puros made at the Quesada Cigars factory in the Dominican Republic. The Das Boot maintains the box-pressed torpedo size introduced last year. These four sizes will be packaged in 20-count boxes
Meanwhile the same two sizes of the Nicaraguan blend that were released return again this year – namely the Das Brauhaus (perfecto) and Triple Bock. These cigars are made at the Plasencia factory in the Dominican Republic. These two sizes are packaged in 24-count boxes.
Quesada Oktoberfest 2017 Dominican Blends
Wrapper: Dominican Cibao Valley
Binder: Dominican Republic
Filler: Dominican Cuban Seed Criollo & Olor Viso & Ligero
Country of Origin: Dominican Republic (Quesada Cigars SA)
Das Boot: 6 x 52 (Box Pressed Torpedo)
Kaiser Ludwig: 6 x 49 (Box Pressed)
Bavarian: 5 1/2 x 52
Uber: 6 x 65
Quesada Oktoberfest 2017 Nicaraguan Blends
Wrapper: Nicaraguan
Binder: Nicaraguan
Filler: Nicaraguan
Country of Origin: Nicaragua (Plasencia Cigars SA)
Das Brauhaus: 4 1/2 x 60
Triple Bock: 6 x 56
Photo Credit: Cigar Coop