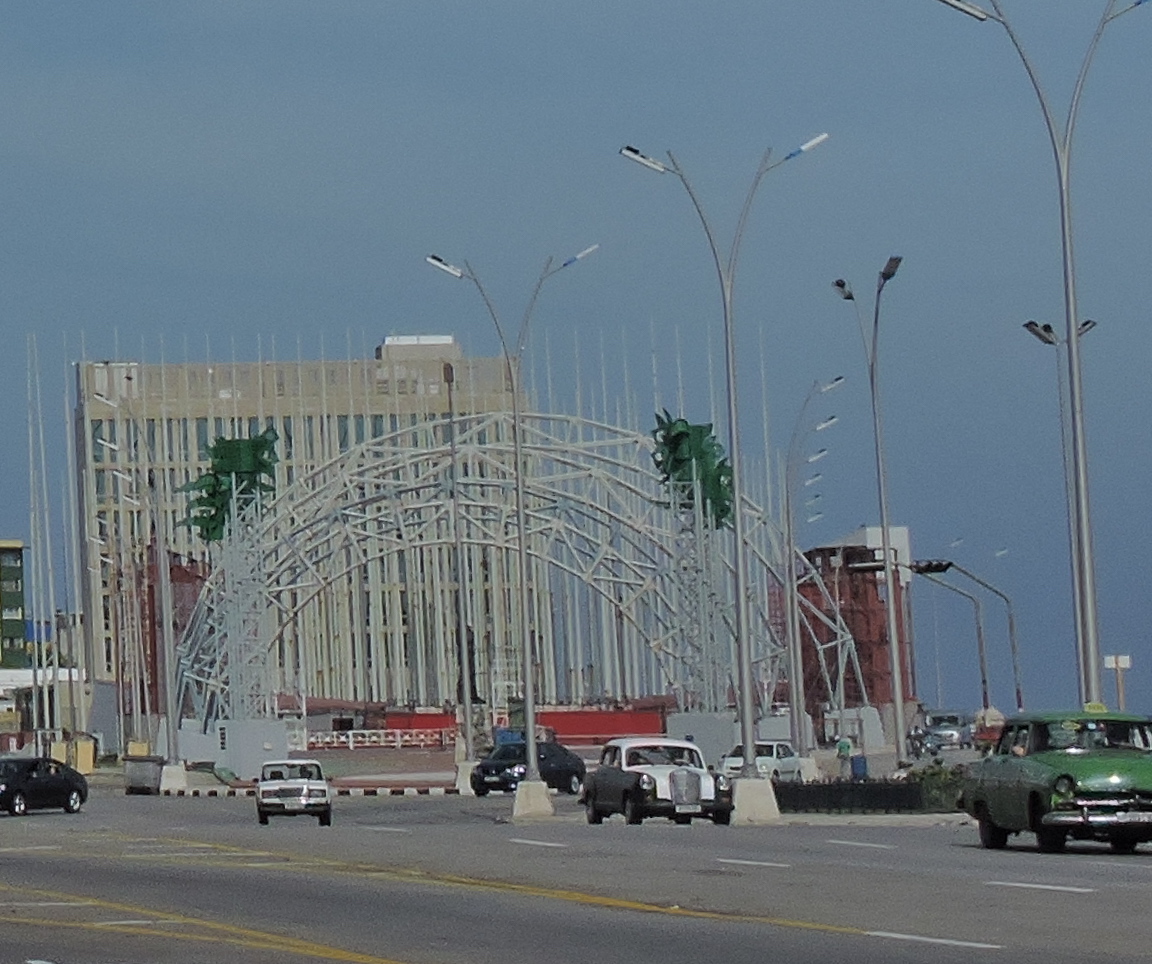 United States Secretary of State Rex Tillerson has stated on CBS Face the Nation that the closing of the U.S. embassy in Cuba is under evaluation. This is in response to a letter from five U.S. Senators urging Tillerson to close the embassy following a serious of mysterious "acoustic" attacks on several Americans located in Cuba. It's the latest development in what has been the Trump Administration's change of course on the former President Barack Obama's directive to restore diplomatic relations between Cuba and the U.S..
At least 21 Americans in Cuba have been diagnosed with the onset of physical problems such as speech difficulty, hearing loss, headaches, and even concussions. After investigation by U.S. officials, it has been concluded the problems were caused by exposure to a high frequency, inaudible ultrasonic sound. It is not known whether this was engineered by the Cuban government or some other group. While the Cuban government has denied involvement with such an operation, the U.S. has stated it holds the Cuban government responsible for getting to the bottom of who is responsible. This past May, two Cuban diplomats were asked to leave the U.S. and it is widely believed it is related to these incidents.
These incidents have prompted five U.S. Senators to write to Tillerson urging him to close the embassy. These Senators include: Marco Rubio [R-Florida], Richard Burr [R-North Carolina], Tom Cotton [R-Arkansas], John Cornyn [R-Texas], and James Lankford [R-Oklahoma].
When asked about closing the U.S. embassy, Tillerson told Face the Nation, "We have it under evaluation. It's a very serious issue with respect to the harm that certain individuals have suffered. We've brought some of those people home. It's under review."
In 2015, the U.S. embassy in Cuba was re-opened after 54 years. The re-opening of the embassy was one of the things that occurred after former President Obama announced in 2014 he was taking steps to restore diplomatic relations with Cuba.
This past June, President Donald Trump said he was putting the brakes on several of Obama's directives on Cuba. At the time, there were no plans to close the U.S. embassy, but traveling to Cuba was made more restrictive. If the embassy closes again, it would remove the main diplomatic hub the U.S. has in Cuba and add another wrinkle into Americans visiting Cuba. It obviously would complicate the road ahead of ending the U.S. Embargo on Cuba.
Photo Credit: Cigar Coop