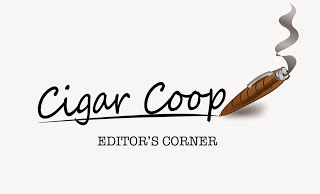 This month, we celebrated our seven-year anniversary of Cigar Coop. It's a milestone that this author is particularly proud of – especially this year as we have essentially built a whole new media company to support the Cigar Coop brands.
I've mentioned it before. The origins of Cigar Coop go back to coffee. It was back in 2010 when I attended IPCPR in New Orleans, helping out a retailer with buying. During that visit, I made a trek in the heat to Cafe du Monde for an Iced Coffee. It was that story that was the inspiration for the first post on Cigar Coop. There were no plans for reviews, no plans for news, and certainly no plans for our 365-day-per-year coverage.
One thing I felt Cigar Coop was weak on when we went independent was the marketing of the brand(s). It just hadn't been done prior to this year.  Full page magazine ads for us are not a cost-effective option. We can't boost our posts on Facebook or Twitter. As a result, we needed a stronger and creative marketing campaign. My idea was not just to put an ad in front of people, but give folks something fun to go along with it.
The first step was the inaugural Cigar Coop Challenge Coin. I've been blown away by the response. I'm especially grateful to those folks who took the time to photo the coin. It was quite unexpected to see that.
Earlier this year, I started talking to Logan Lawler of Layne Coffee about doing a custom roast for Cigar Coop. Logan had produced coffees for Nick Melillo of Foundation Cigar Company and Cubariqueño Cigar Company. We ended up with two outstanding roasts – Coop's Kona Blend and the #rumorfree #teaserfree dark roast. The idea here was to share these roasts with our consumers at a fair price. At the same time, it provided another creative outlet to market the Cigar Coop brand.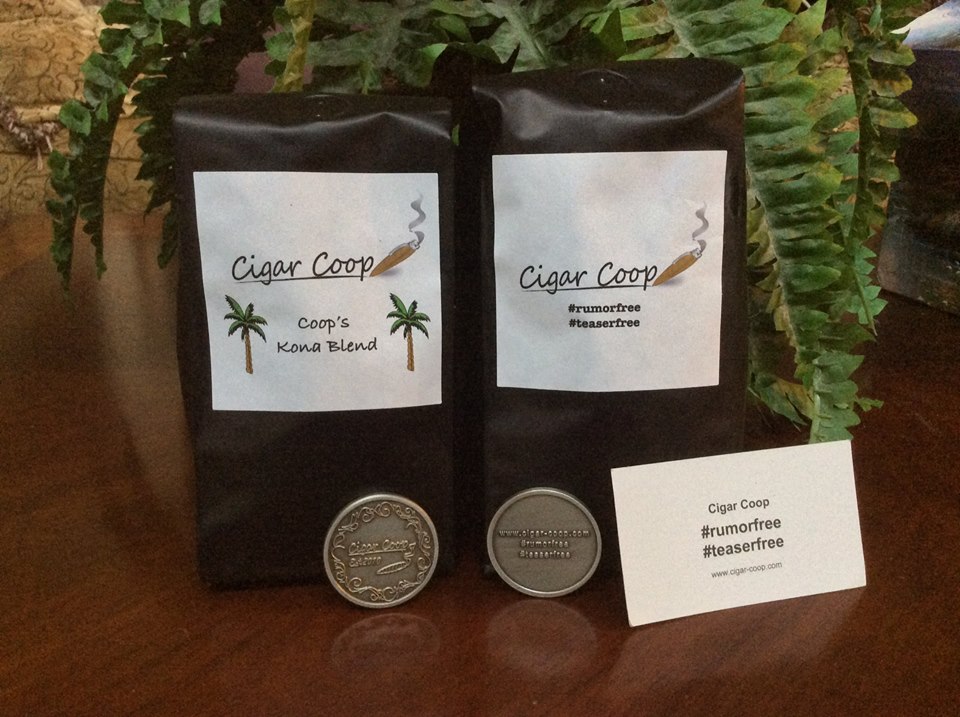 I was astounded when the first batch of the coffee sold out in a matter of days!  Again – thank you everyone. If you want to order your coffee, you can do it here (click below).
The evolution of the Cigar Coop brands will focus now around the Prime Time and Prime Time Special Edition Shows. Production improvements are right at the top of the list – and it's something I'm personally excited about. We have an epic month of shows planned for September on both Prime Time and Prime Time Special Edition. Be sure to check out our schedule here.