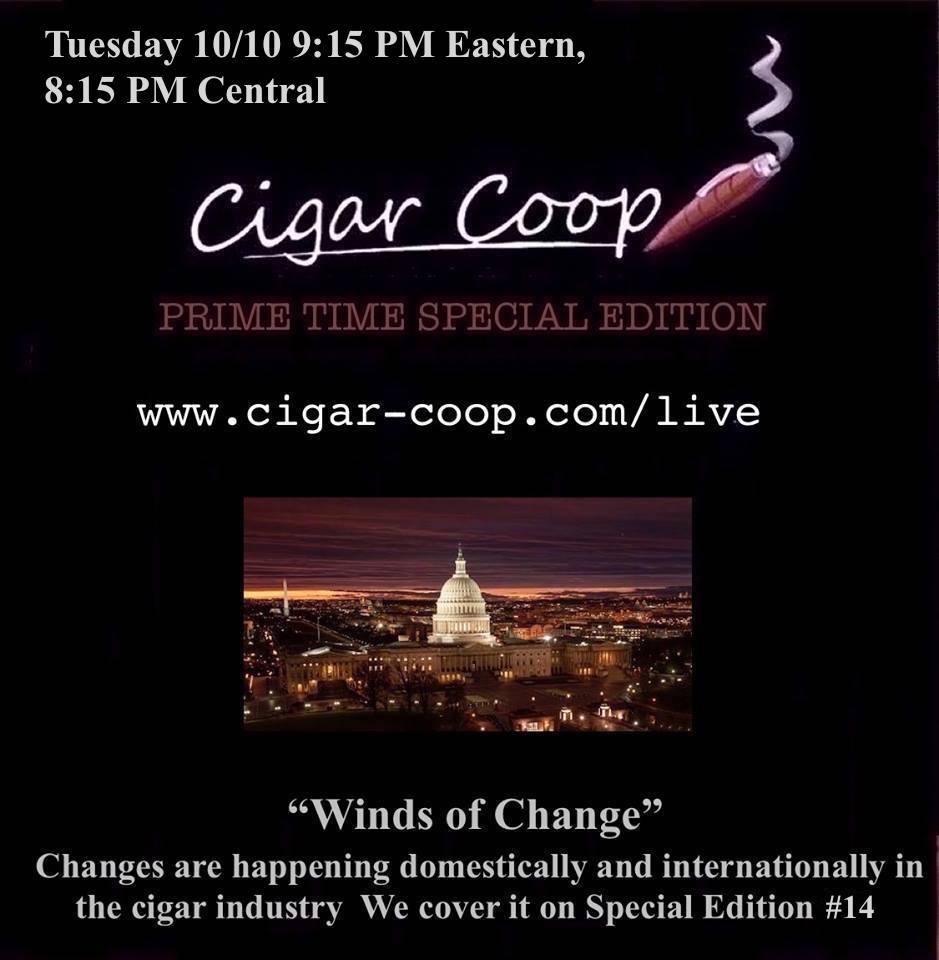 For Special Edition #14, we look at the changes that are happening both domestically and internationally in the cigar industry – and why 2017 has been a pivotal year.  Plus Cigar Dave made some interesting comments that pertain to cigar media, and we take a closer look at those comments and give our response.
All of this on the newsmagazine show for the cigar industry – Prime Time Special Edition.
THIS SHOW AIRS  10/10/17 9:15 PM EASTERN / 8:15 PM CENTRAL.
If you miss us, you can catch Prime Time any time on Google Play Music, iTunes, Podbean, and YouTube.
You can watch LIVE by clicking here.