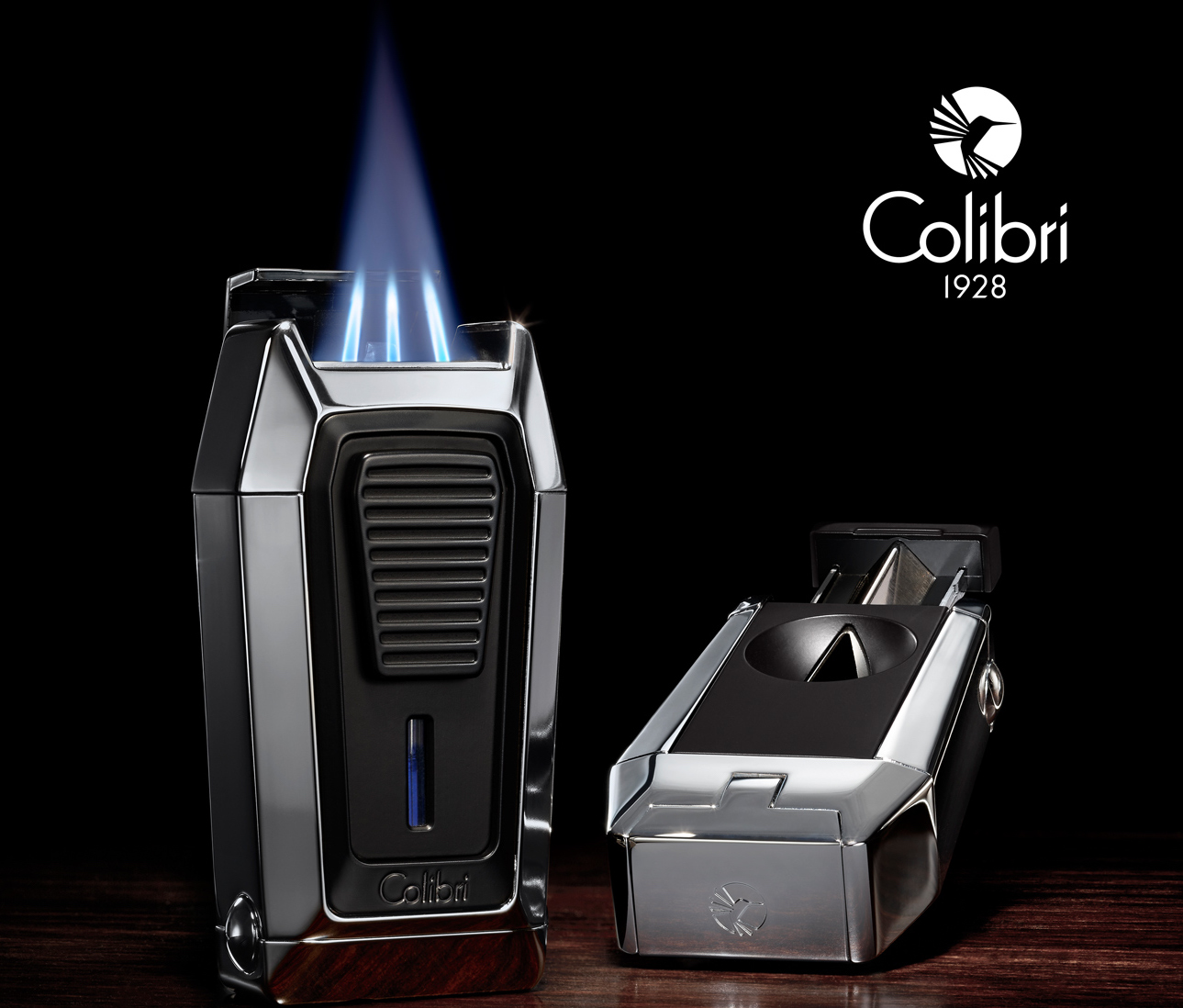 Colibri's Quantum, the company's new triple jet lighter and V-Cut cigar cutter combo accessory is now available.
Earlier this year, the triple jet/v-cut accessory was announced under the name Gotham. Since then, the project has now been renamed Quantum.
According to Colibri, this is a project that has been under development for three years. The idea was to use the exact same blade and the original Colibri V-Cut that is known to produce a "deep V cut" in a cigar. The triple flame lighter features a high-altitude flame system that will work 10,000 feet above sea level. The unit is also wind resistant and features a fuel window.
Gotham will be available in six finishes: black, blue, red, polished chrome, polished gold, and brushed gunmetal – each accented in black. Pricing is set at $175.00 per unit.
Photo Credit: Colibri