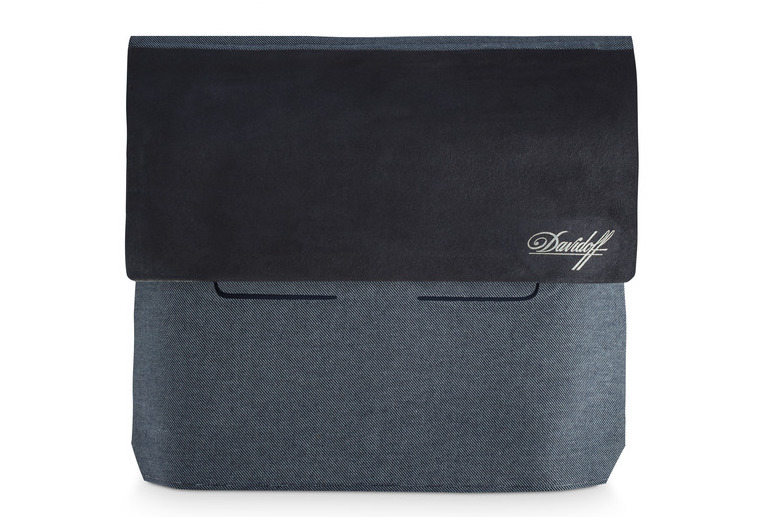 At the 2017 IPCPR Trade Show, Davidoff showcased a soft travel humidor appropriately titled the Davidoff Travel Humidor. It was designed by Italian designer and craftsman Marcello Bottino. The new Davidoff Travel Humidor is now en-route to Davidoff retailers.
"Many aficionados have been expressing the need for a more stylish way to travel with their cigars than the practical cigar box. To address this we have reinvented the travel humidor in collaboration with Marcello Bottino, an Italian designer and craftsman who helped us engineer this stylish accessory for optimal cigar care. The choice of materials had to be fully compatible with cigars, the technology enabling the humidity to be locked inside the humidor, the protection of the cigars – these are all the challenges we presented to Marcello Bottino. With his never-ending enthusiasm for new technologies, research, development and vision, Marcello has been the perfect partner," explained Charles Awad, Senior Vice President – Chief Marketing Officer at Oettinger Davidoff AG in a press release.
The Davidoff Travel Humidor has a bag design that was designed to be durable and lightweight textiles. The unit has capacity for eight cigars and there is a tray that holds eight cigars. Magnets are used to close and seal the bag. The unit utilizes Davidoff's humidification system in order to maintain humidity inside the unit.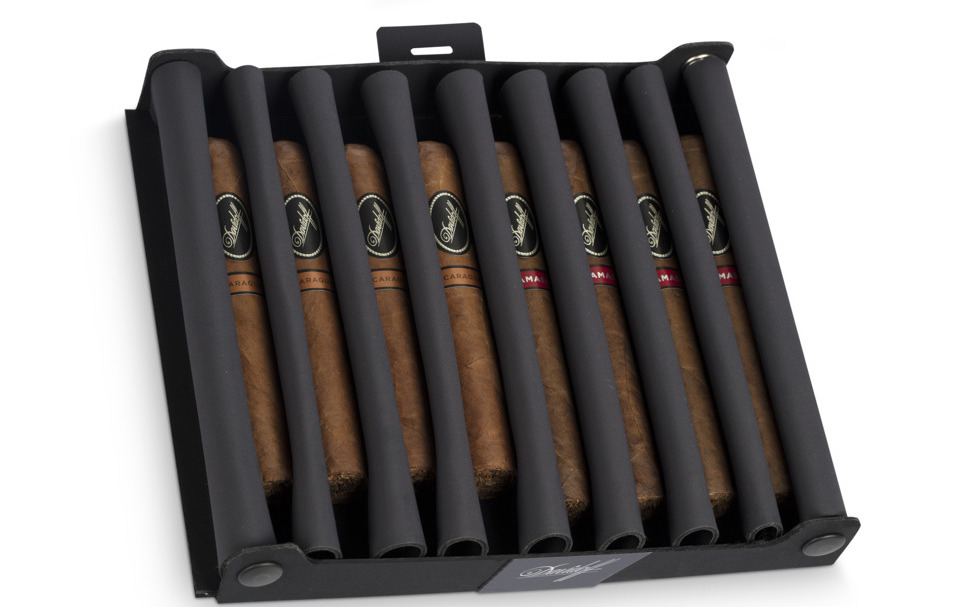 There are three designs each in two options
Explorer – Available in Alcantara® and jeans fabric
Outdoor – Available in leather and canvas
Business – Available in leather and wood
Each unit also has two pockets under the flap designed to store cigar accessories.
Davidoff has released a promotional video showing the new Travel Humidor
Pricing for the Davidoff Travel Humidor is set at $350.00 SRP.
Image / Video Credits:  © Oettinger Davidoff AG, used with permission