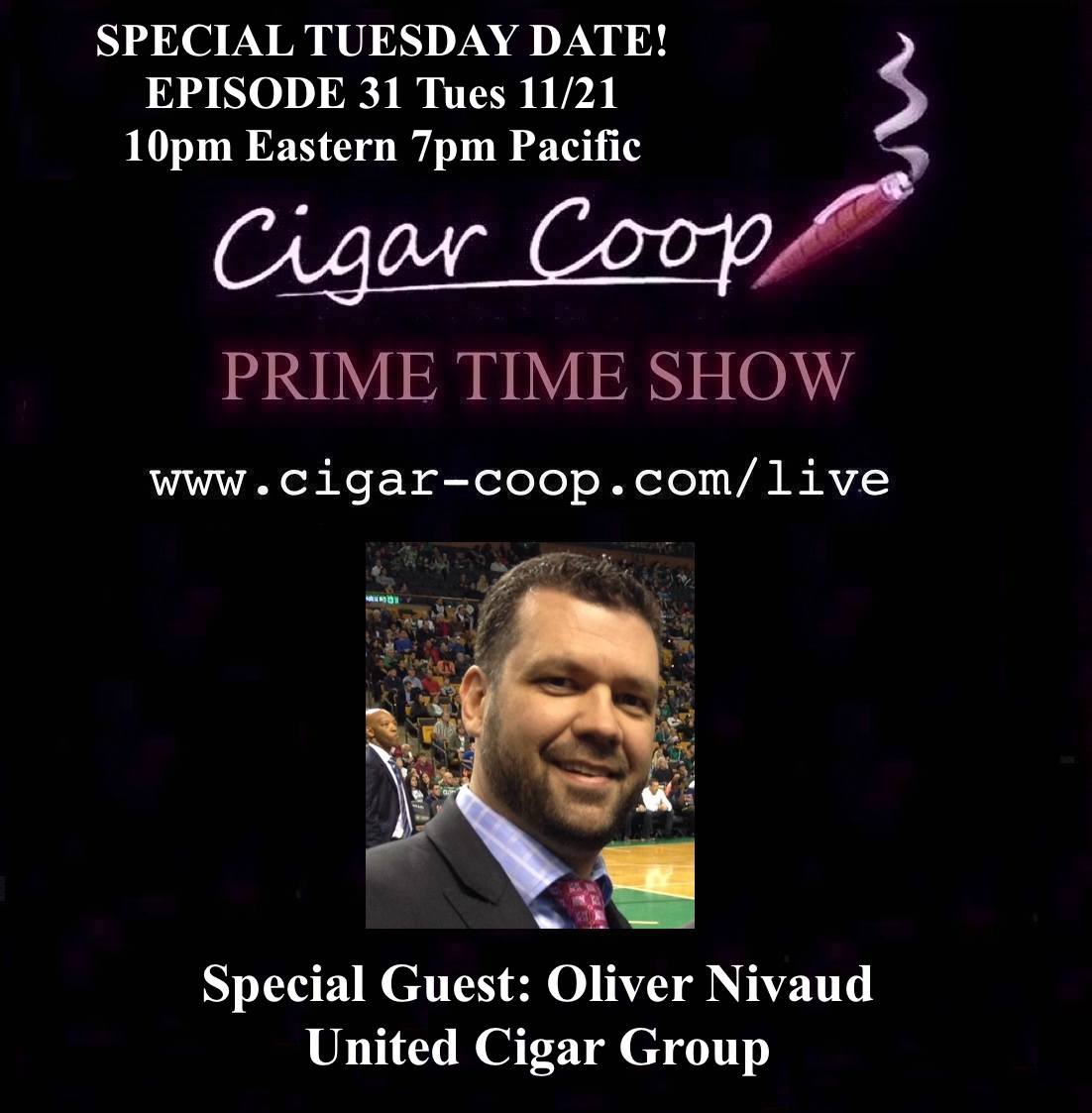 This Tuesday is Thursday on the Prime Time Show. Given its Thanksgiving on Thursday, we are doing a regular Prime Time Show on Tuesday night. We will have the whole team here as Aaron, Bear, and Coop welcome Oliver Nivaud, National Sales Manager for United Cigar Group. We will talk all things United Cigar including the company's ultra-premium lines from Selected Tobacco.
Oliver also moonlights as a podcaster, and in our Debonaire Ideal segment we will discuss his podcast, "The Ash Holes". Finally, in the Deliberation Segment, we discuss Coop's article on communicating price increases.
Tune in live at a 10pm Eastern/7pm Pacific. If you miss us, you can catch Prime Time any time on Google Play Music, iTunes, Podbean, and YouTube. The Prime Time Show – all about industry people and industry talk.
You can watch LIVE by clicking here