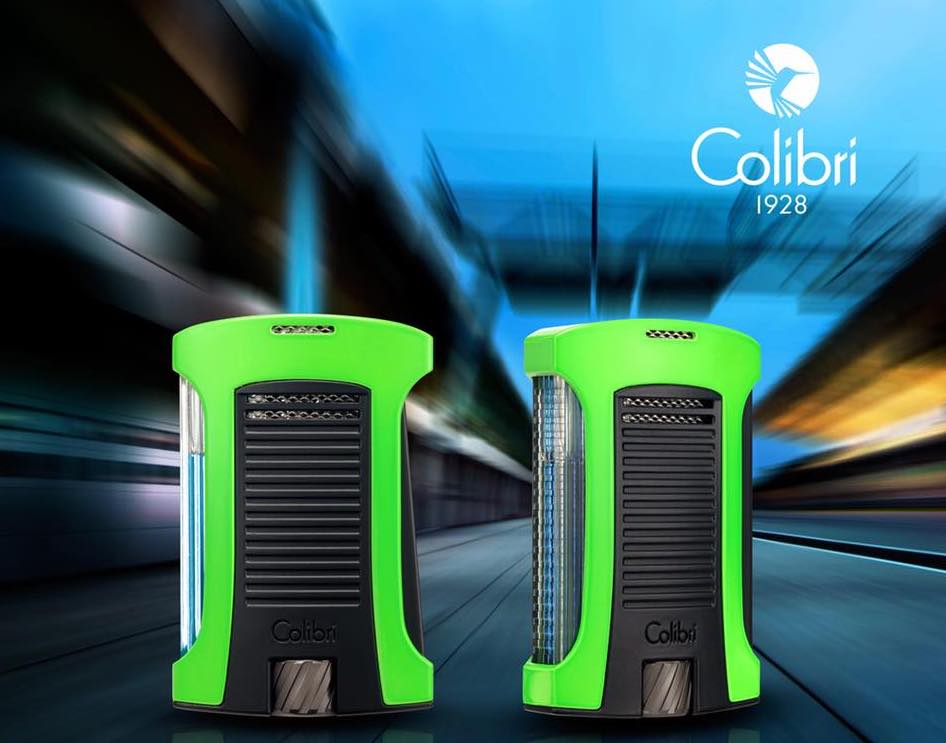 The Colibri Daytona, a single flame lighter inspired by auto racing, is now available.
The lighter features a large fuel reservoir on the left side, which Colibri says has a fuel capacity 50% above the average across its single jet lighters. The tank has a blue reflective tint that allows for easy fuel readings. The unit features six air intake vents on the front and back to help provide the flame with a blend of oxygen. The lighter also features a large spiraled brass fuel adjuster.
The Colibri Daytona is available in eight finishes: black + black, brushed gun-metal + black, brushed chrome + black, red + black, blue + black, green + black, yellow + black, and orange + black. Each unit has a suggested retail price of $59.00.
Photo Credit: Colibri