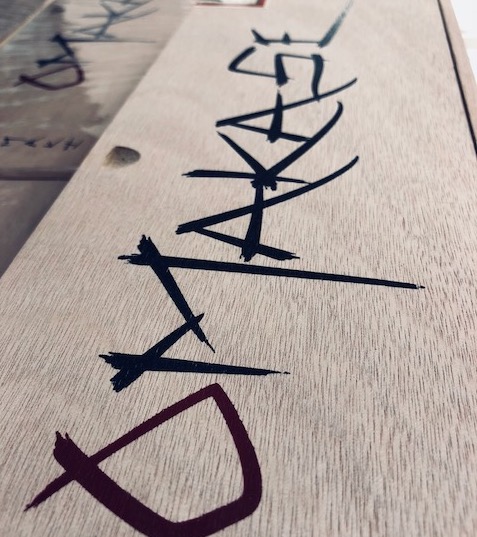 This month Viaje Cigars will release its latest Japanese-inspired release, the Viaje Hamaki Omakase – and in true Viaje fashion, the company is keeping most of the details under wraps.
The Hamaki Omakase follows up last month's Viaje Hamaki release. Like Hamaki, the Hamaki Omakase was inspired by Viaje Cigars' founder Andre Farkas' travels to Japan. Omakase is the Japanese tradition of letting a chef choose your order. The word actually means "I will leave it to you" and it fits in with the theme of the cigar (the name Hamaki is the Japanese word for cigar). Details of the blend, factory and flavor profile of the cigar are not being disclosed.
A couple of details that are known about the Hamaki Omakase is that it will be a 5 x 52 robusto  and will be packaged in 18-count boxes.
In addition to the Hamaki and Hamaki Omakase, Viaje has also released a Japanese inspired line known as Viaje Satori from 2010 to 2015.
Photo Credit: Viaje Cigars