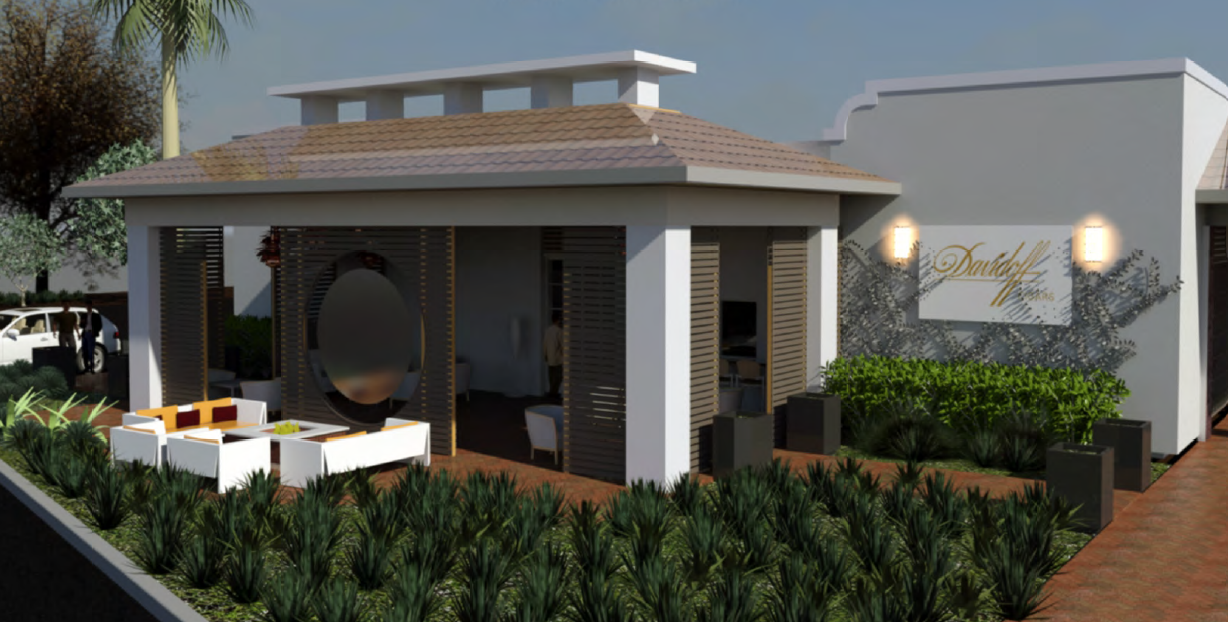 On Friday, November 17th, a new Davidoff Lounge will open in West Palm Beach, Florida. The lounge will be located at the company's long-time retail partner – Smoke Inn Cigars.
The new Davidoff Lounge at Smoke Inn is being opened in conjunction with the relocation of Smoke Inn's West Palm Beach retail location. In this case, it will feature the first outdoor Davidoff lounge.
Smoke Inn was opened in 1996 by Abe Dababneh. The retail operation consists of 11 stores throughout South Florida. The new Smoke Inn West Palm Beach is a 3,400 square foot establishment. The outdoor lounge takes up 1,400 square feet and has been inspired by both Asian and Dominican design elements. There will be a full-liquor bar that is available in the lounge. Live music will also be featured weekly.
There will also be a full-service humidor featuring a wide selection of cigars, including the Smoke Inn MicroBlend Series, one of which is the Smoke Inn 20th Anniversary by Davidoff.
In a press release announcing the lounge, Jim Young, President of Davidoff of Geneva USA, comments: "We are very excited to announce the opening of the new Davidoff Lounge at Smoke Inn Cigars in West Palm Beach, Florida. We are particularly excited to do this in partnership with Abe Dababneh, who has been an outstanding Davidoff partner. Abe embodies our standard of excellence, building upon the legacy of Zino Davidoff."
Photo Credit: Davidoff of Geneva