Agile Cigar Reviews are cigar assessments where we use a lightweight, shorter format. These will never take the place of our comprehensive reviews. They are only used on blends we have previously assessed. This might be a blend we are re-scoring or giving a score for the first time. It might be a blend we are looking at in a different size. Today we look at the Don Reynaldo Regalos by Warped Cigars. This is a cigar we last assessed back in December 2014.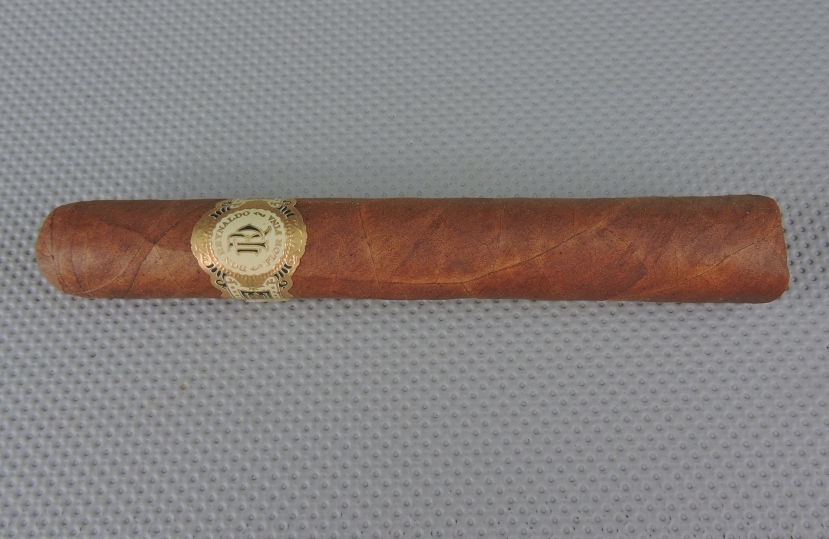 Wrapper: Dominican Corojo
Binder: Nicaragua
Filler: Dominican, Nicaraguan
Country of Origin: United States (El Titan de Bronze)
Regalos: 5 x 46
Late in 2014, Kyle Gellis and Warped Cigars launched a small batch release of only 100 ten-count boxes called the Don Reynaldo Coronas de Luxe.  The release of Don Reynaldo came as Warped Cigars was beginning to build steam and sold out quite quickly. The cigar would even finish at #9 on the Cigar Coop Cigar of the Year Countdown. A few months later, Warped announced the return of the Don Reynaldo. This time the 5 1/2 x 42 Coronas de Luxe was (at least for now) put on hold and was replaced by a 5 x 46 Regalos size.
The Don Reynaldo line is a tribute to Gellis' father. While it is made at the El Titan de Bronze factory, it is unique in the Warped portfolio in that it contains the largest portion of Dominican tobacco in the blend.  The cigar itself is highlighted by a Dominican Corojo wrapper with a Nicaraguan binder. The filler is a mix of Dominican and Nicaraguan tobaccos.
The Don Reynaldo Regalos was highlighted by notes of natural tobacco sweetness, red pepper, earth, and some subtle grassy notes. The natural tobacco had very much a nice sugar cane component. This wasn't an overly sweet note, but provided the right amount of sweetness. Toward the second half, the earth and red pepper notes emerged, but the natural tobacco notes still remained very much in the picture.
In terms of strength, the Don Reynaldo Regalos is medium from start to finish with little variance. The flavors of the Don Reynaldo Regalos also start out medium, but toward the last third, it increases just enough to cross into medium to full range.
Overall, while I do miss that limited release of the Don Reynaldo Corona de Luxe, the Regalos fills that void quite well. I found this cigar excelled in the category that mattered most – flavor. It's a cigar I would recommend to any cigar enthusiast any time of the day. Priced around $15.00, it's a little pricey, but there is great value here and therefore it's worth taking on Chuck Norris for a box.
Summary
Key Flavors: Natural Tobacco Sweetness, Red Pepper, Earth, Grass
Burn: Burn
Draw: Draw
Complexity: Medium
Strength: Medium
Body: Medium (1st 2/3), Medium to Full (Last Third)
Finish: Very Good
Rating
Value: Fight Chuck Norris for Them
Score: 93
References
Previous Assessment: Don Reynaldo Coronas De Luxe by Warped Cigars
News: Don Reynaldo Regalos to be Regular Production
Price: $15.00
Source: Purchased
Brand Reference: Warped Cigars