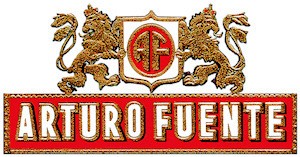 At the 2018 Puro Sabor festival in Nicaragua, the headlines were made by one of iconic cigars makers from the Dominican Republic. This past week, Carlos "Carlito" Fuente Jr. of Arturo Fuente Cigars made an appearance and announced plans to open up a new factory in Estelí, Nicaragua.
The name of the facility will be Gran Fabrica de Tabaccos La Bella y La Bestia (which stands for Beauty and the Beast). No completion date has been announced announced as of yet. Fuente also announced that Felix Mesa, best known as the owner of El Galan Cigars, will head up the operation of the new factory.
In addition, the company has quietly also been growing tobacco in Nicaragua for the past four years.  There are also plans to expand the operation of the Cigar Company Charitable Foundation to Nicaragua.
This will not be the first time the Fuentes have had a facility in Nicaragua. Prior to the Nicaraguan revolution, the company had a factory in the Central American company before it was destroyed in the war. The company then moved its operations to the Dominican Republic.
2018 has already been a busy year for Arturo Fuentes Cigars. Earlier this month, it was announced that the distribution company it co-owns with J.C. Newman Cigar Company was being renamed to Arturo Fuente Cigar Company. The company has also broken ground on a new box factory in the Dominican Republic.