Agile Cigar Reviews are cigar assessments where we use a lightweight, shorter format. These will never take the place of our comprehensive reviews. They are only used on blends we have previously assessed. This might be a blend we are re-scoring or giving a score for the first time. It might be a blend we are looking at in a different size. Today we look at the Black Works Studio Sindustry Robusto. This is a cigar that was previously assessed in the Toro size back in October 2017.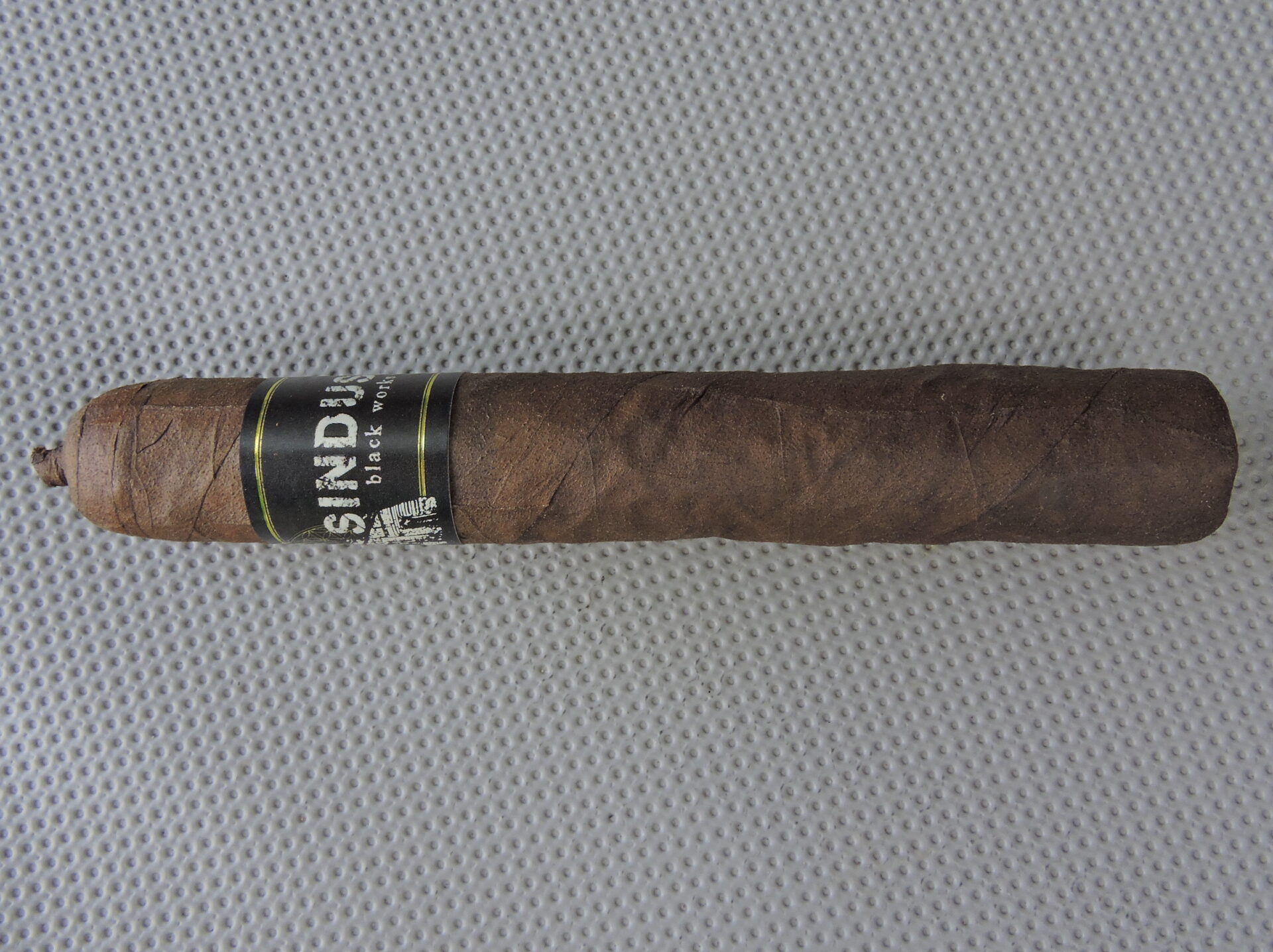 Wrapper: Mexican San Andres Maduro
Binder: Nicaraguan Habano
Filler: Nicaragua
Country of Origin: Nicaragua (Fabrica Oveja Negra)
Robusto: 5 x 50
The Sindustry is a small batch limited production release from James Brown's Black Works Studio brand. Sindustry had a limited soft launch in 2016 just before the U.S. Food and Drug Administration's (FDA) August 8, 2016 deadline that would require new products to have pre-market approval by the agency. In 2017, Sindustry had a more widespread release. We previously assessed the Toro size, which would go on to become the #26 Cigar of the Year on the Cigar Coop Countdown. Today, we take a closer look at the Robusto size.
Brown is known for his maduro releases, the Sindustry added another one into the portfolio. The blend features a San Andres wrapper over a Nicaraguan Habano binder and an all-Nicaraguan filler. In addition to the Robusto and Toro sizes, the Sindustry was also released in a lancero. The cigar is produced at Brown's Fabrica Oveja Negra factory located in Estelí, Nicaragua.
Black Works Studio is not only known for its unique blends, but also its artesian style cigars. Sindustry is no exception as the cigar features a rabito style cap and a closed footer.
The Sindustry Robusto starts out with a strong blast of white pepper and a salty component. While the Toro seemed to deliver more in the way of red pepper, the Robusto seemed to produce more of white pepper varietal The salty/spicy combination hung around longer than it did to the Toro. By the second third, notes of chocolate, coffee, and maduro sweetness (a combination of natural tobacco and dried fruit emerged). The last third saw the Sindustry take on more of an earthy profile with a slight increase white pepper. Like the Toro, the Sindustry Robusto delivered a medium to full strength, full-bodied smoke. Complexity-wise, the Robusto offered a lot of flavor nuances and transitions.
When comparing the Sindustry Robusto to its Sindustry Toro counterpart, I'd still lean toward the Sindustry Toro. If you are looking for a little more spice than the Toro offered, then the Sindustry Robusto is going to be the cigar for you. Given the Sindustry Robusto offers a bolder, fuller smoke, it's one I would recommend for a more experienced cigar enthusiast. As for myself, it's a cigar I would smoke again and buy multiples for my humidor.
Summary
Key Flavors: Mocha (Coffee/Chocolate), Black Pepper, Earth, "Maduro Sweetness"
Burn: Excellent
Draw: Excellent
Complexity: Medium to High
Strength: Medium to Full
Body: Full
Finish: Very Good
Rating
Assessment: Buy Multiples
Score: 90
References
Previous Assessment: Black Works Studio Sindustry Toro
News: Black Works Studio Sindustry Slated for February Release
Price: $9.50
Source: Black Works Studio
References: Black Works Studio
Photo Credit:  Cigar Coop