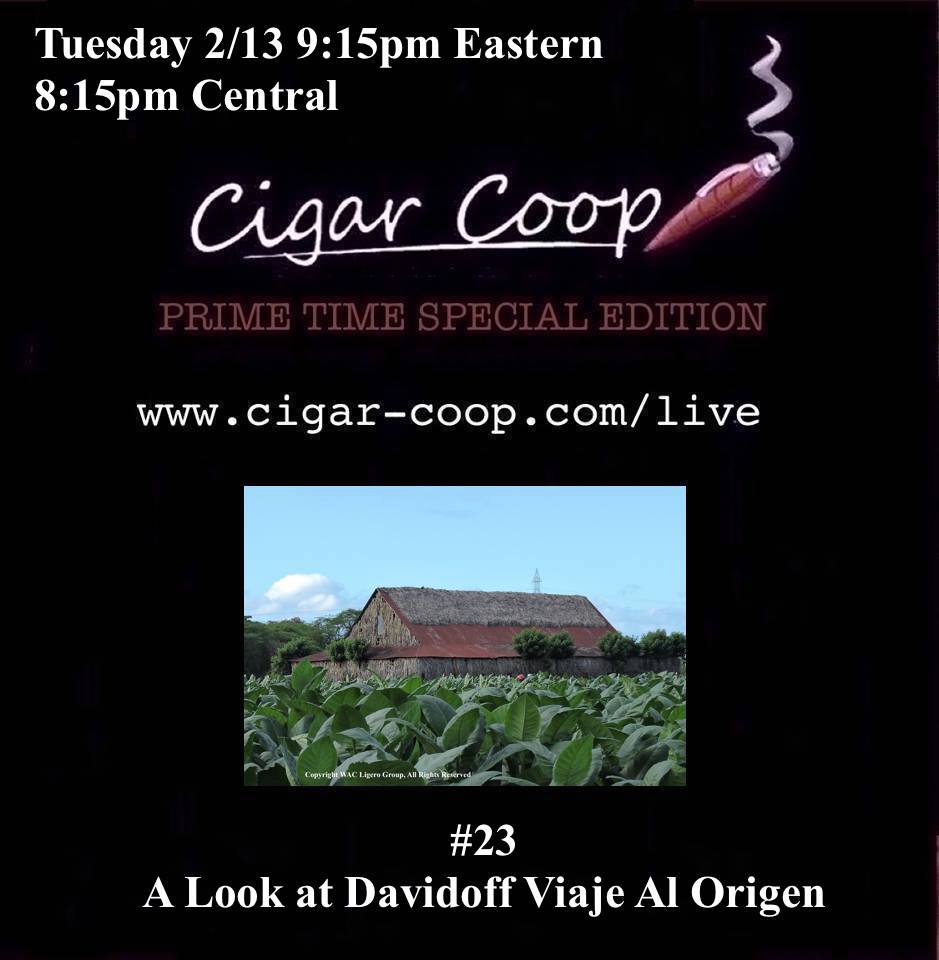 It's a jam-packed Special Edition #23. For our Big Story, Bear and I talk about our Davidoff Viaje Al Origen visit to the Davidoff operations in the Dominican Republic. Plus we revisit our lab experiment of aging a Todos Las Dias, discuss some more of the recent acquisitions in the cigar industry, and touch on the Winter Olympics.
If you miss us, you can catch Prime Time any time on Google Play Music, iTunes, Podbean, and YouTube. The Prime Time Network – where we put the cigar #podcastfirst.
You can watch LIVE by clicking here.