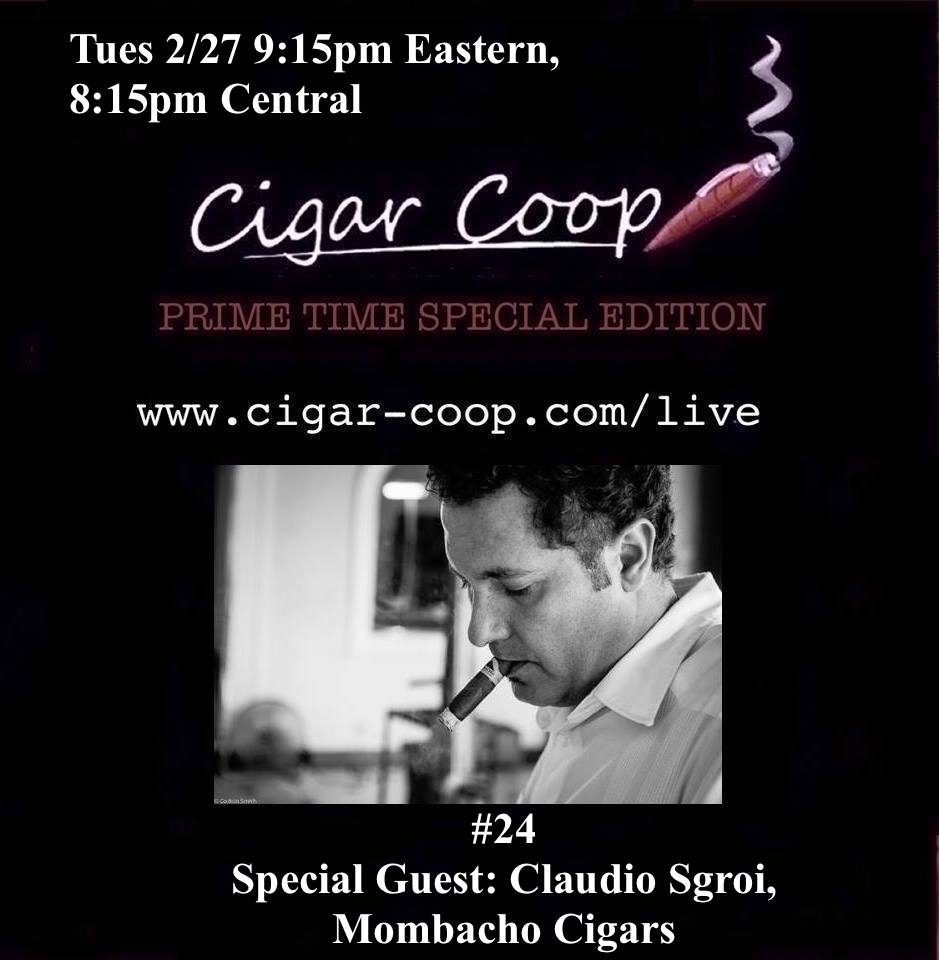 For Special Edition #24, Claudio Sgroi returns to Prime Time – but this time he comes over to Special Edition. We will catch up on things with Claudio and his company Mombacho Cigars – who had a huge year in 2017. Plus we will talk a little food and cuisine with Claudio, and Bear gives his thoughts on Olympian Elizabeth Swaney.
If you miss us, you can catch Prime Time any time on Google Play Music, iTunes, Podbean, and YouTube. The Prime Time Network – where we put the cigar #podcastfirst.
You can watch LIVE by clicking here starting 9:15 PM Eastern Time.