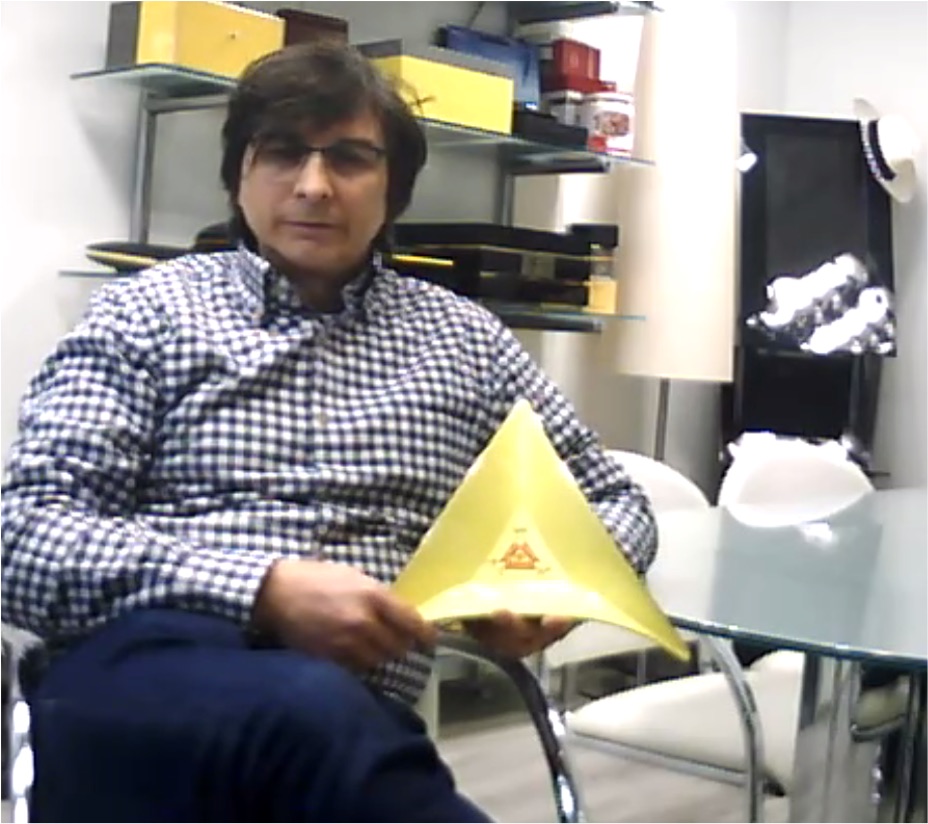 At the Festival del Habano XX scheduled to begin on February 26th, Nelson Alfonso will debut a unique ashtray known as the Count of Montecristo.
Alfonso most recently has garnered attention as the creator of the brands of Selected Tobacco (Atabey, Byron, and Bandolero), but he has established himself as a world-renowned packaging designer. He has designed packaging for projects such as the Padrón 50th Anniversary humidor and the Cohiba Behike.
The Count of Montecristo Ashtray has a triangular design meant to reflect the triangular shape of the Montecristo logo, but the depth of the ashtray is meant to resemble the hat worn by the character in the Count Montecristo, Edmond Dantes. The three points of the triangle also drop down to create the feet of the ashtray.
Pricing of the ashtray has not been established as of yet.
Photo Credits: Supplied by United Cigar Group