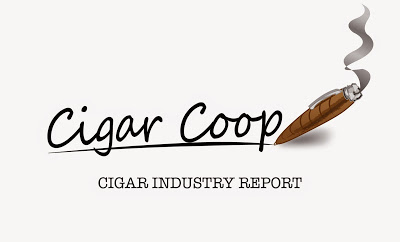 The Cigar Industry Report is a one-stop place to catch up on the activity here at Cigar Coop. It is a combination of the news reports, cigar reviews, and assessment updates we do throughout the week. In addition, each week we will look back at Cigar Coop history. Look for this report every Saturday morning at 8am Eastern Time.
Cigar Industry Report: Volume 7, Number 12 (Edition 265 2/10/18)
Feature of the Week: Davidoff's Jim Young Named Chief Commercial Officer 
This week started out with word that Davidoff of Geneva North America President would be adding to his responsibilities taking on the new Chief Commercial Officer role.
---
News and Previews
House of Representatives: H.R. 564 is a proposed piece of legislation that calls for an exemption from FDA Regulation for premium handmade cigars. This week two new co-sponsors Randy Weber [R-Texas] and Bill Flores [R-Texas]signed on as co-sponsor. The total number of sponsors remains is now 143.
U.S. Senate: S.294 is the Senate companion bill to H.R. 564. This week Senator John Kennedy [R-Louisiana] signed on. The total number of sponsors is now 20.
House Bill 1136: H.R. 1136 is the legislation to change the Grandfather Date for Deeming Tobacco products subject to FDA Regulation from February 15, 2017, to 21 days after enactment of the regulations. This week no new co-sponsors were added. The total number of sponsors remains at 91.
---
Assessments
Editor's Corner
This week we published an editorial titled "Strange Days Indeed".
---
Cigar Coop Coffee Collection
Reminder, we have partnered with Layne Coffee to offer two unique coffee blends. We have the details here. You can also order your coffee here.
---
Prime Time Show
This week for Episode 41, we welcomed Andre Farkas of Viaje Cigars as our special guest. In our Debonaire Ideal segment, we talked beer with Andre. Finally, in our Deliberation Segment, we reviewed some timely industry topics.
Prime Time Special Edition
We published Special Edition #21 that featured an interview with Henke Kelner, Klass Pieter Kelner, and Eladio Diaz. For Special Edition #22, we featured Omar de Frias as our special guest.
Prime Time Show Schedule
Upcoming Schedule (Subject to Change)
Episode 42 (2/15/18): Nick Syris, LH Cigars
No Show 2/22/18
Episode 43 (3/1/18): Michael Giannini, Ventura Cigar Company
Episode 44 (3/8/18): Mo Maali, Patina Cigars
Episode 45 (3/15/18): Steven Bailey, Cornelius & Anthony
Episode TBD (5/17/18): Live from Corona Cigar Company
Special Edition #23 (2/13/18): Davidoff Viaje Al Origen
Special Edition #24 (2/27/18): Claudio Sgroi, Mombacho Cigars
Special Edition TBD (3/27/18): MLB Baseball Preview

---
On this date February 10th..