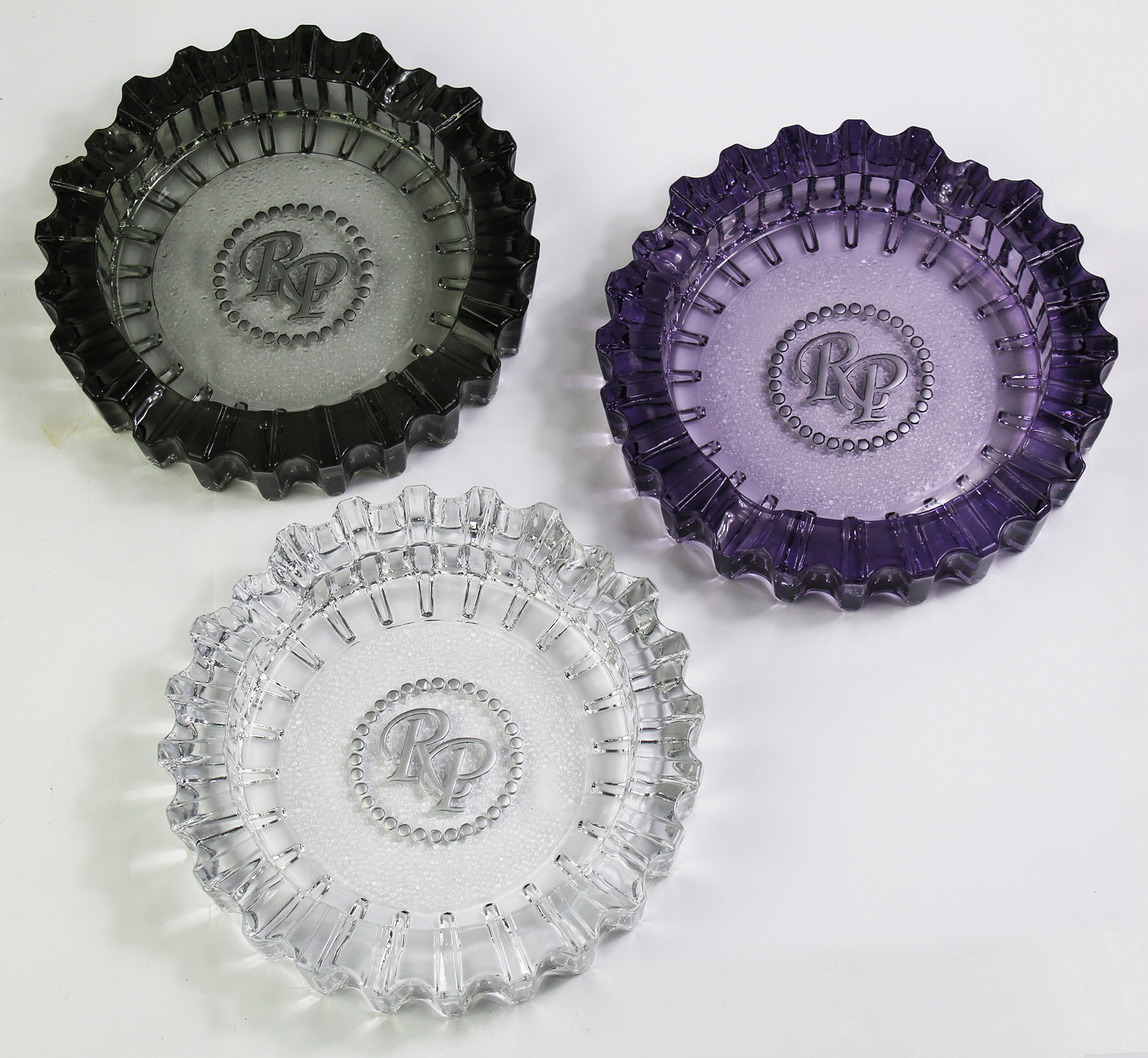 Rocky Patel Premium Cigars has introduced three new colors to its popular Luminoso glass ashtray collection. The new ashtrays began shipping to retailers earlier this month. The new color options include smoke, purple, and crystal.
The Luminoso ashtrays were first introduced back in 2012. Each ashtray sports a silver "RP" logo hand-painted into the base at the center of the ashtray's bowl. Originally the collection was introduced in Amber, Green, and Blue options. The company says the Amber Luminoso will be re-issued later this year.
"More than just an ashtray, the Luminoso Collection reflects true luxury lifestyle," said Mark Weissenberger, Vice President of Marketing in a press release. "It's a decorative conversation piece. And if nothing else, you'll be able to work the biceps with every cleaning."
The new Luminous ashtrays have a suggested retail price of $65.00.
Photo Credit: Rocky Patel Premium Cigars