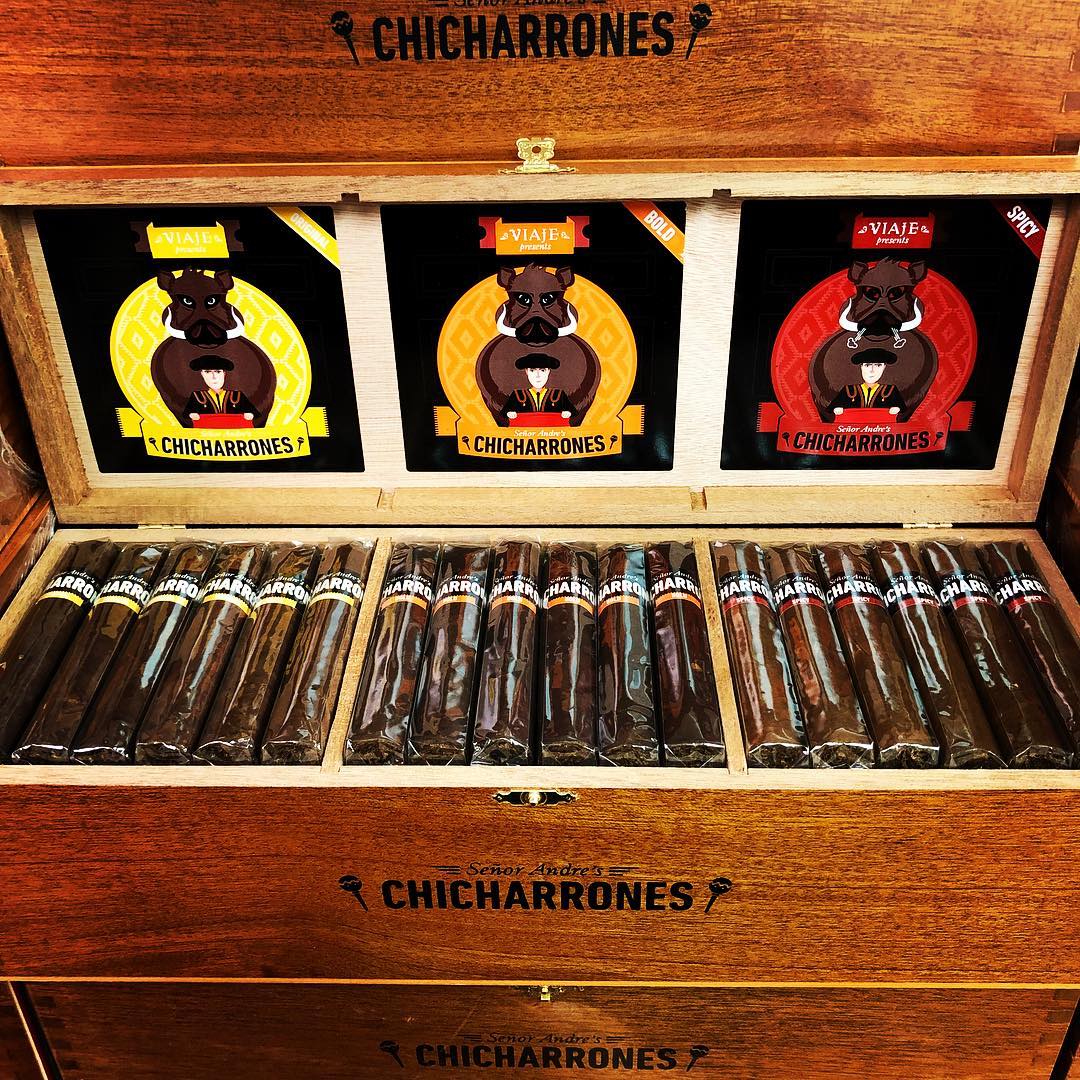 This month, Viaje Cigars will bring back the Señor Andre's Chicharrones, a three blend series that pays homage the popular Latin American fried delicacy.
Señor Andre's Chicharrones made its debut in 2015. The new 2018 edition marks only the second time the series has been released. Señor Andre's Chicharrones consists of three distinct blends: Original (Corojo wrapped), Bold (Maduro wrapped), and Spicy (Criollo wrapped).  While the 2018 editions contain the same options, Viaje President Andre Farkas mentioned on Episode 41 of the Prime Time Show that the cigars have been re-blended. In addition, the 2018 offerings will be a 4 1/2 x 50 Robusto (slightly larger than the 4 1/2 x 48 Rothschild released in 2015).
Like the 2015 release, the 2018 edition of Señor Andre's Chicharrones will be packaged in 90-count boxes containing three compartments. Each compartment will house 30 cigars of one of the three Señor Andre's Chicharrones blends. The boxes for 2018 are varnished – a slight change from 2015's unfinished boxes.
Photo Credit: Viaje Cigars