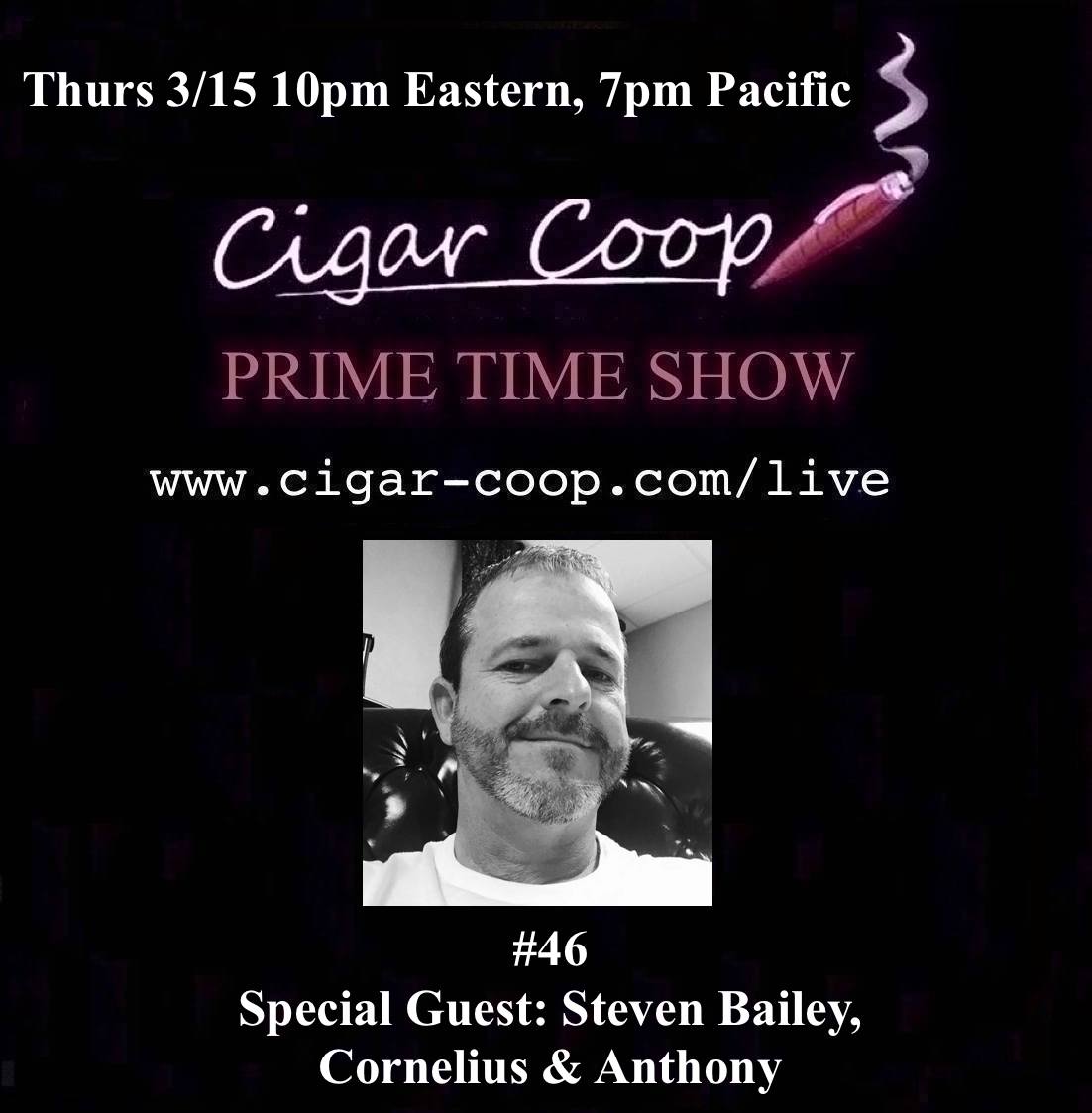 Tonight on Episode 46 of the Prime Time Show, we welcome Steven Bailey, owner of Cornelius & Anthony Cigars. While Cornelius & Anthony is a newer brand from a premium cigar standpoint, Steven's family has a long history in the tobacco business – and we will get some insights on that tonight.
In our Debonaire Ideal segment, the Oscars have just past but we will talk about those actors or actresses that we feel delivered epic performance in a motion picture. Finally, in our Deliberation Segment, there have been some "perfect" cigar scores given out as of late. We will dive into what it means to be a perfect cigar and how it should be assessed.
Tune in live at a 10pm Eastern/7pm Pacific. If you miss us, you can catch Prime Time any time on Google Play Music, iTunes, Podbean, and YouTube. The Prime Time Show – all about industry people and industry talk.
You can watch LIVE by clicking here.