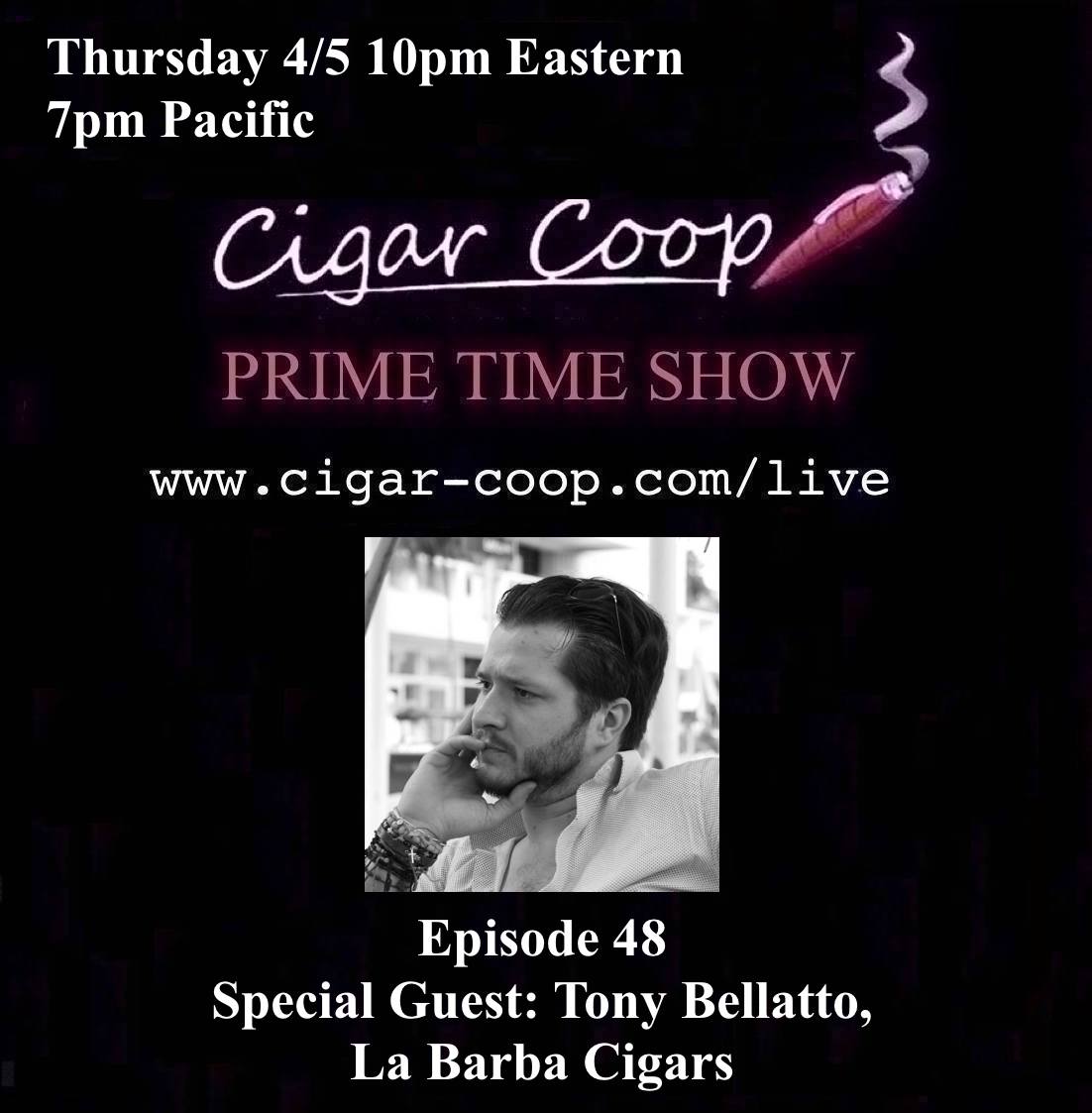 Tonight on Episode 48 of the Prime Time Show, we welcome Tony Bellatto He is the man behind La Barba Cigars and one of the principals involved with the Lost & Found project.
Tony's also a wine sommelier, and we will be covering wine in both our Debonaire Ideal and Deliberation segments. All of this and much, much more.
Tune in live at a 10pm Eastern/7pm Pacific. If you miss us, you can catch Prime Time any time on Google Play Music, iTunes, Podbean, and YouTube. The Prime Time Show – all about industry people and industry talk.
You can watch LIVE by clicking here.