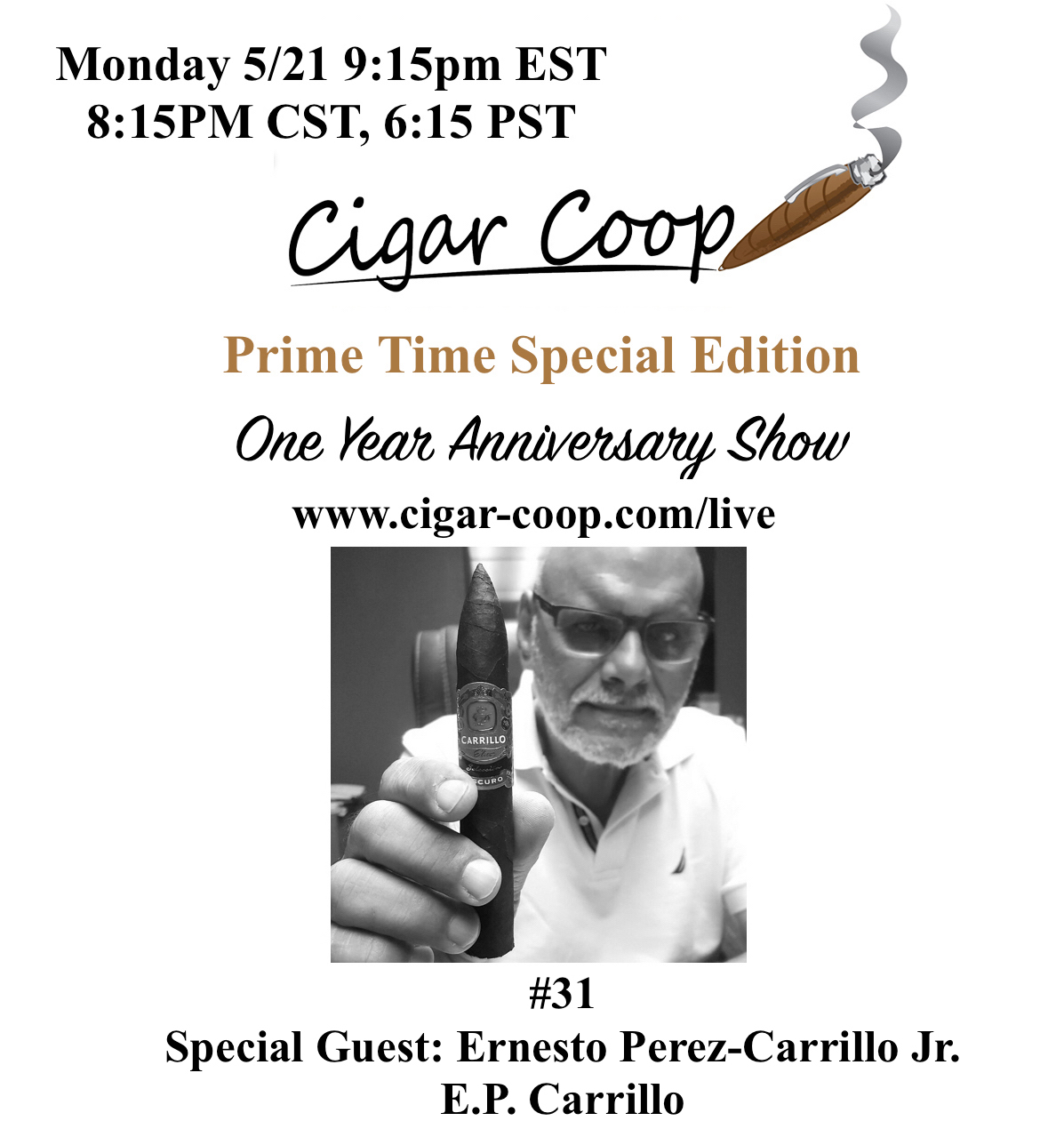 Tonight, we celebrate the one year anniversary of Prime Time Special Edition – and we bring in a true maverick in the cigar industry to help us celebrate – Ernesto Perez-Carrillo Jr!
We will talk about to Ernesto on his distinguished career – including his tenure at E.P. Carrillo. Plus we will smoke his long awaited release – the Encore.
Plus Bear and I will take a walk back memory lane and recap some of our favorite moments on Special Edition.
If you miss us, you can catch Prime Time any time on Google Play Music, iTunes, Podbean, and YouTube. The Prime Time Network of shows – the shows focusing on #industrytalk and #industrypeople.
You can watch LIVE by clicking here starting 9:15 PM Eastern Time.