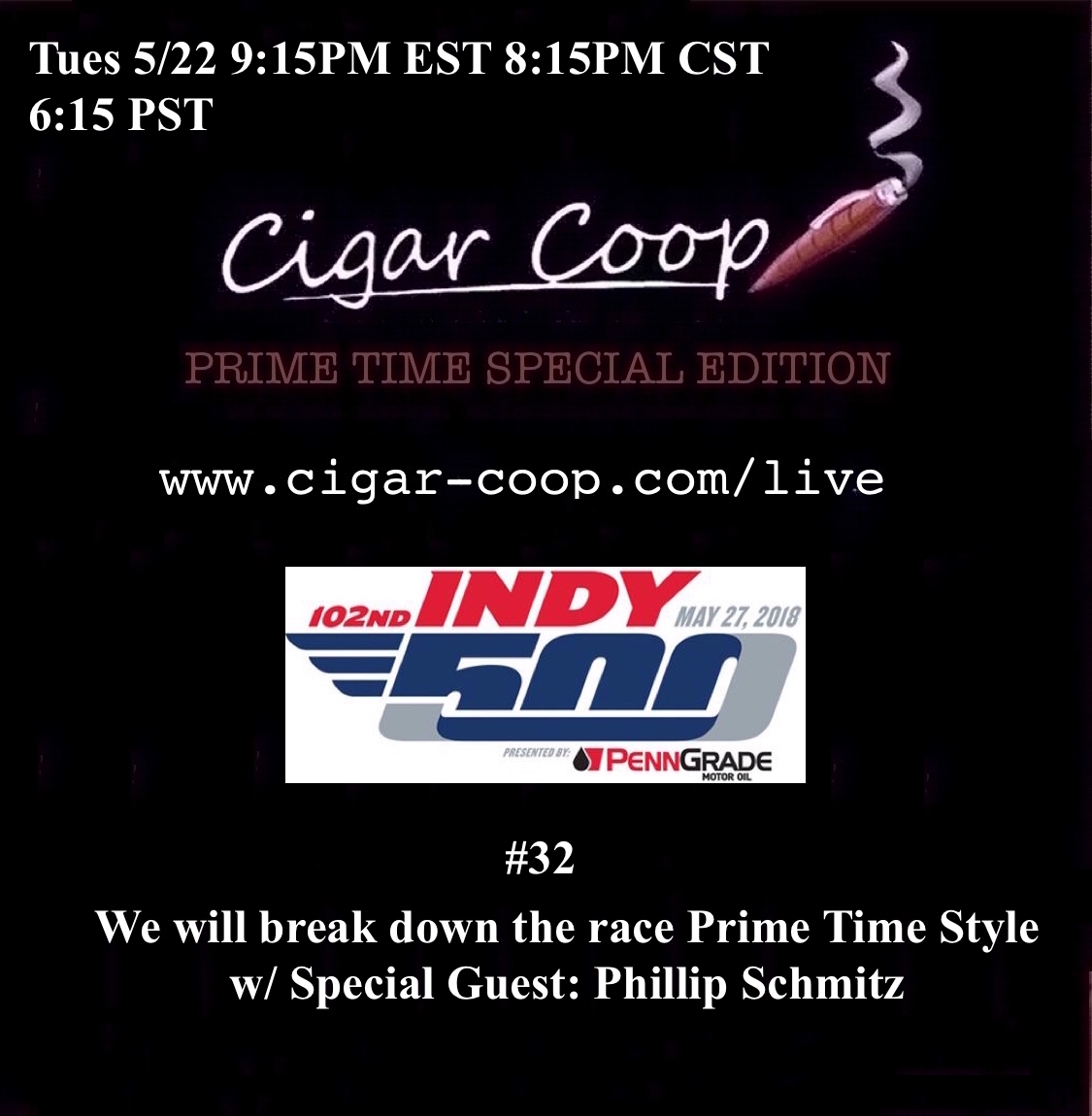 For Prime Time Special Edition #32, we switch "gears" a bit tonight and turn our attention to auto racing. The 102nd edition of the Indianapolis 500 is scheduled for Sunday, May 27, 2018. Tonight, we welcome racing expert Phillip Schmitz as our special guest to talk about the race.
Folks are in for a real treat with Phillip's knowledge. He will help us break down the race as well as understand the history of the event. Whether you are a novice to auto racing or an expert, there will be something for you to help get ready to watch the big race.
If you miss us, you can catch Prime Time any time on Google Play Music, iTunes, Podbean, and YouTube. The Prime Time Network of shows – the shows focusing on #industrytalk and #industrypeople.
You can watch LIVE by clicking here starting 9:15 PM Eastern Time