Agile Cigar Reviews are cigar assessments where we use a lightweight, shorter format. These will never take the place of our comprehensive reviews. They are only used on blends we have previously assessed. This might be a blend we are re-scoring or giving a score for the first time. It might be a blend we are looking at in a different size. Today we look at the Casa Fernandez Arsenio Serie Oro in the Robusto size. This is a cigar we previously assessed back in December 2014.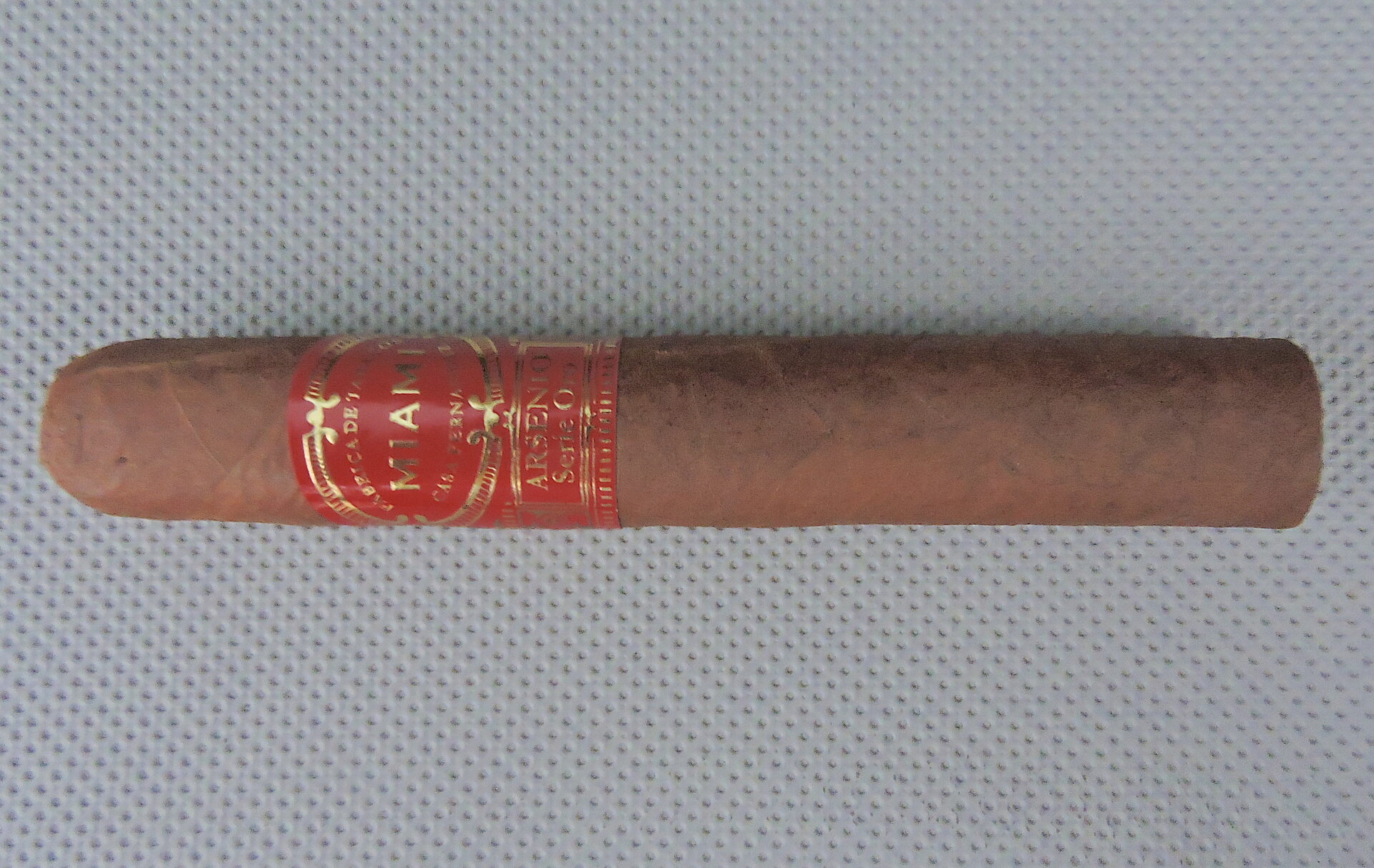 Wrapper: Aganorsa Corojo (Nicaragua)
Binder: Aganorsa (Nicaragua)
Filler: Aganorsa (Nicaragua)
Country of Origin: United States (Casa Fernandez Miami)
Robusto: 5 1/2 x 54
In 2014, Aganorsa Leaf (then known as Casa Fernandez) released its Arsenio Serie Oro line. It's a line to pay homage to the company's master blender Arsenio Ramos, who was celebrating his 80th birthday. This wasn't the first cigar to have Ramos' name on it as several years ago the company had introduced the Casa Fernandez Arsenio – a cigar that became one of the more popular releases in the Casa Fernandez portfolio. Today, we turn our attention back to the Arsenio Serie Oro line and take another look at the Robusto size. This is a cigar that has been aging in the Cigar Coop humidor for about 11 months.
The Casa Fernandez Arsenio Serie Oro is a 100 Nicaraguan puro featuring Aganorsa Leaf's signature tobaccos grown at the Aganorsa farms in Nicaragua. The cigar is highlighted by a Corojo wrapper – a wrapper that the Casa Fernandez brand has become synonymous with. The Aganorsa Leaf operation currently has three factories: Tabacos Valle de Jalapa S.A (TABSA, Nicaragua), Sabor Aganorsa S.A. (SABSA, located in Nicaragua). While Ramos is known to spend a lot of time in Nicaragua, the Arsenio Serie Oro is a line produced at the Casa Fernandez Miami facility in the United States.
The Arsenio Serie Oro is an all box-pressed line – with each size presented in 20-count boxes.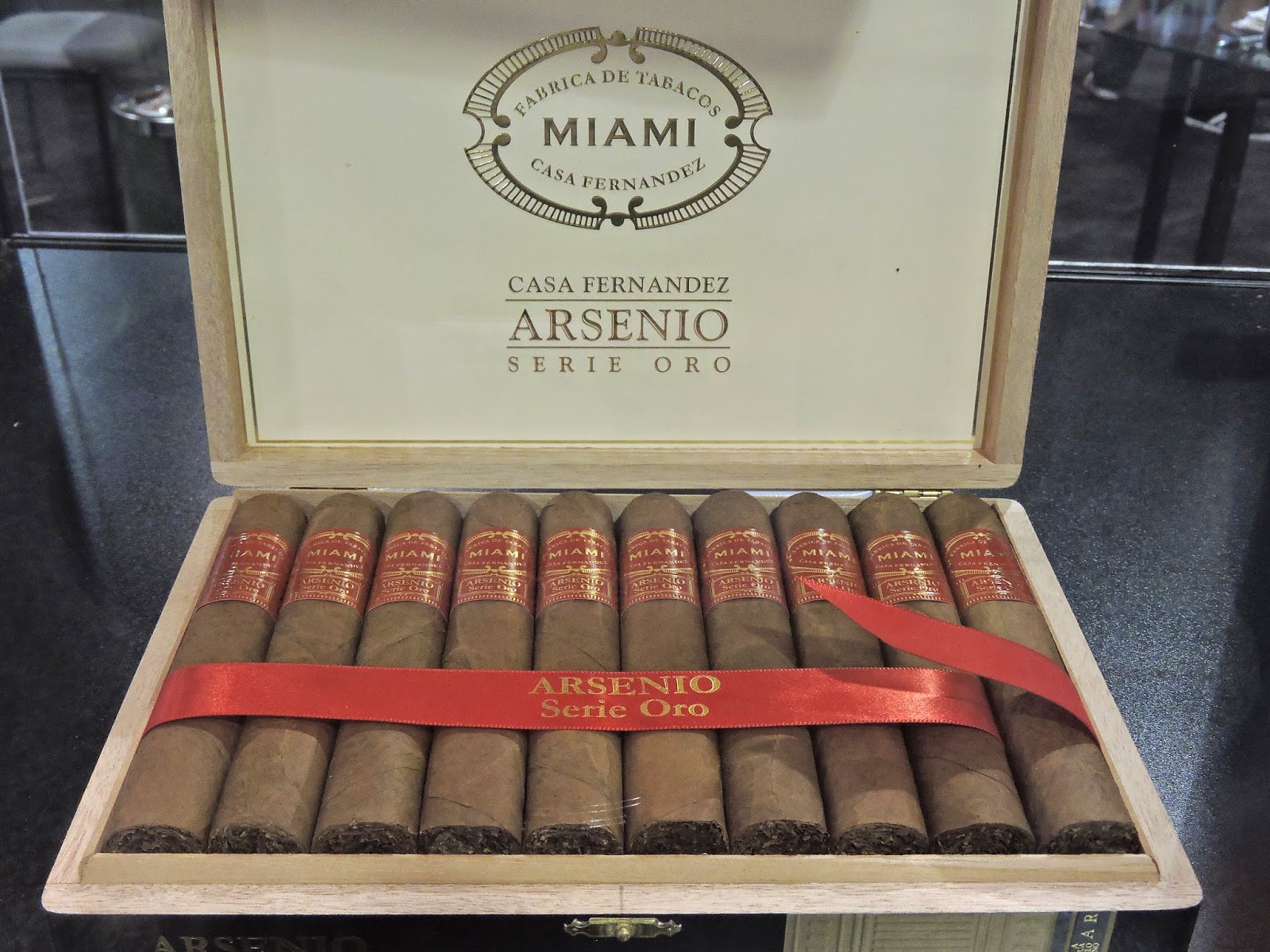 The Casa Fernandez Arsenio Serie Oro Robusto started out with notes of natural tobacco and black pepper. There were also elements of sugar cane and baker's spice mixed it. While this might sound like a dessert description, this was very much a cigar with a "tobacco feel" to it. As the cigar experience progressed, the natural tobacco notes became richer and more of the natural sweetness from the tobacco itself began to shine. The second half of the cigar saw more in the way of an increase in the pepper spices. The flavors started out medium-bodied before progressing to medium to full in the second half. This was countered by medium strength.
The Casa Fernandez Arsenio Oro is an excellent offering. It's a well-balanced cigar that showcases the richness of what the Aganorsa-grown tobaccos have to offer. I got a little less in the way of complexity this time around, but it certainly did detract from what the cigar delivered. It's an excellent cigar for an experienced cigar enthusiast or even a newbie. It's one I would smoke again and it certainly earns Box Worthy Consideration.
OVERALL ASSESSMENT
Summary
Key Flavors: Natural Tobacco, Black Pepper, Sugar Cane, Baker's Spice
Burn: Very Good
Draw: Very Good
Complexity: Medium Plus
Strength: Medium
Body: Medium (1st Half), Medium to Full (2nd Half)
Finish: Very Good
Rating

Value: Box Worthy Consideration
Score: 91
References
Previous Assessment: Casa Fernandez Arsenio Serie Oro Robusto
News: Casa Fernandez Arsenio Serie Oro
Price: $8.70
Source: Purchased
Brand Reference: Casa Fernandez
Photo Credits: Cigar Coop