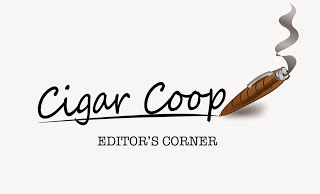 This past month on Prime Time was one of the most exciting ones we have had – and we've had a lot of great ones. Very simply, the lineup was:
Each of our guests is always generous and patient with their time – and this month was no exception. If you were looking for hard-core cigar talk, I'd like to believe we have delivered the platform to do this. Ernesto Perez-Carrillo Jr. was one of the guests who helped us celebrate one year of Special Edition!
But there was more. In addition to the cigar talk, we have gone beyond that – through our Debonaire Ideal segments and Special Edition Shows. In fact this month, we had Juan Cancel demonstrate how to make an Old Fashioned Cocktail on our 5/31/18 edition of Prime Time during the Debonaire Ideal segment.  We also did a Special Edition devoted to the Indianapolis 500 and brought in racing expert Phillip Schmitz to help us break down the race.
This month saw the completion of three separate road trips to Florida where we covered three major cities. It started in April as Prime Time broadcasted from Davidoff of Geneva Since 1911 in Tampa for our One Year Anniversary Show with AVO Cigars. We had some spectacular giveaways. Later in April, Prime Time went to C.L.E. Cigar Company Headquarters Miami Florida and we had Christian Eiroa as our special guest. Finally this month we wrapped it up in Orlando with our FSG Barn Smoker Pre Game Show with Jeff Borysiewicz. Look for more live remotes later this year.
This month, we look forward to celebrating another historic milestone – the 300th episode of KMA Talk Radio. For the past 18 months, we have been proud to contribute our exclusive news segment. On June 9th, Cigar Coop will be on-hand at Cutters Cigar Emporium in Alpharetta, Georgia to help commemorate this occasion.  After that, Cigar Coop will be getting ready for the IPCPR – and proud to provide coverage for the 9th consecutive year!
On the Cigar Coop end, this past month we introduced some structural changes to the format of our reviews. This month will see a second wave of changes. These changes will be on the minor side.
Finally and most importantly, we thank our sponsors, strategic partners, and of course you the audience. We greatly appreciate the feedback.