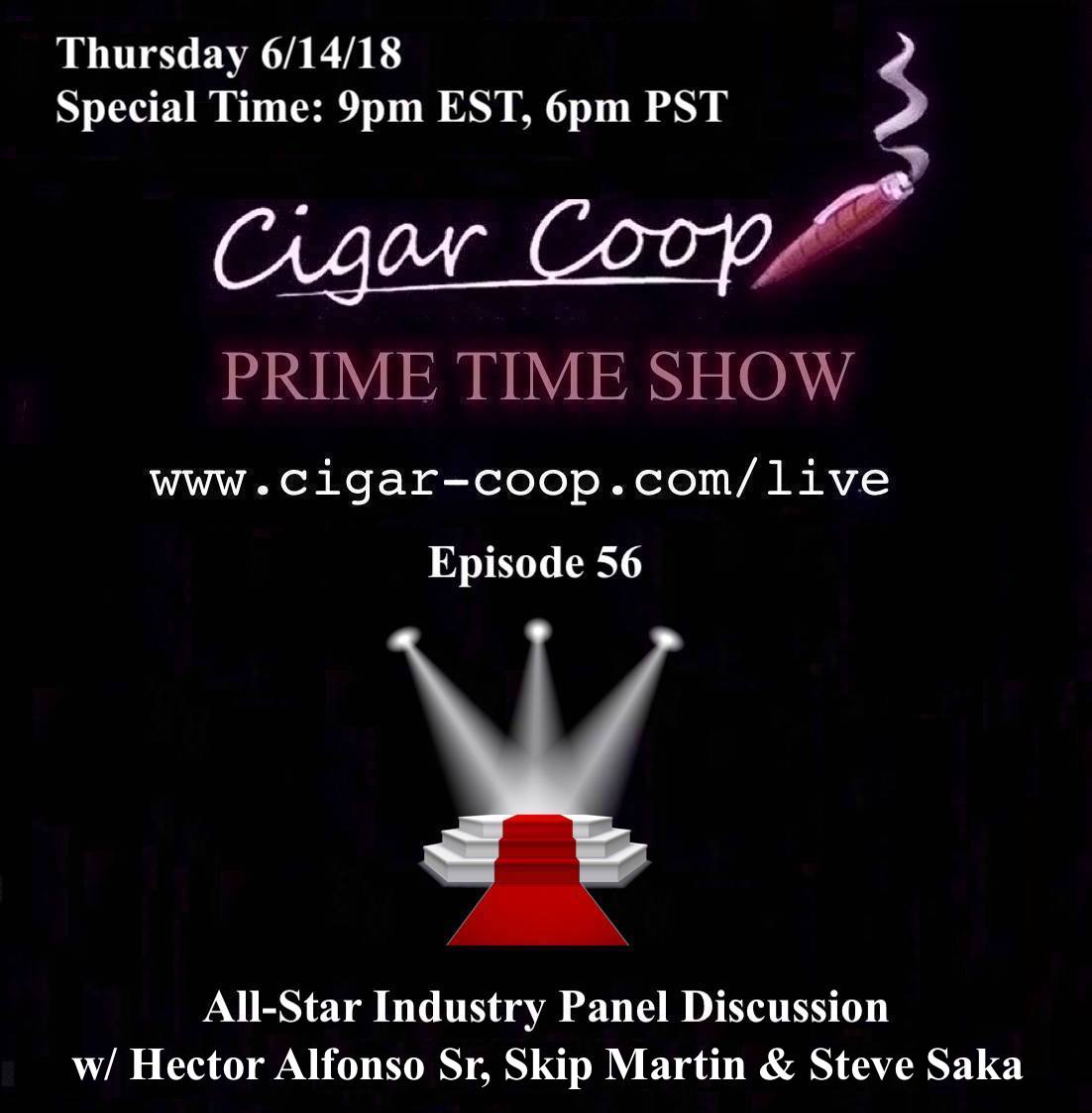 Get ready to fasten your seat belts, as on Episode 56 we bring you our first industry panel discussion on Prime Time.
We are honored to be joined by three all-stars in the cigar industry: Hector Alfonso of Espinosa Cigars, Skip Martin of RoMa Craft Tobac, and Steve Saka of Dunbarton Tobacco & Trust. Aaron Loomis and I will moderate what promises to be a lively night of deliberations and fun. We will also have a special Debonaire Ideal mystery question for our guests during the show as well.
Tune in live at SPECIAL TIME 9pm Eastern/6pm Pacific. If you miss us, you can catch Prime Time any time on Google Play Music, iTunes, Podbean, and YouTube. The Prime Time Show – all about industry people and industry talk.