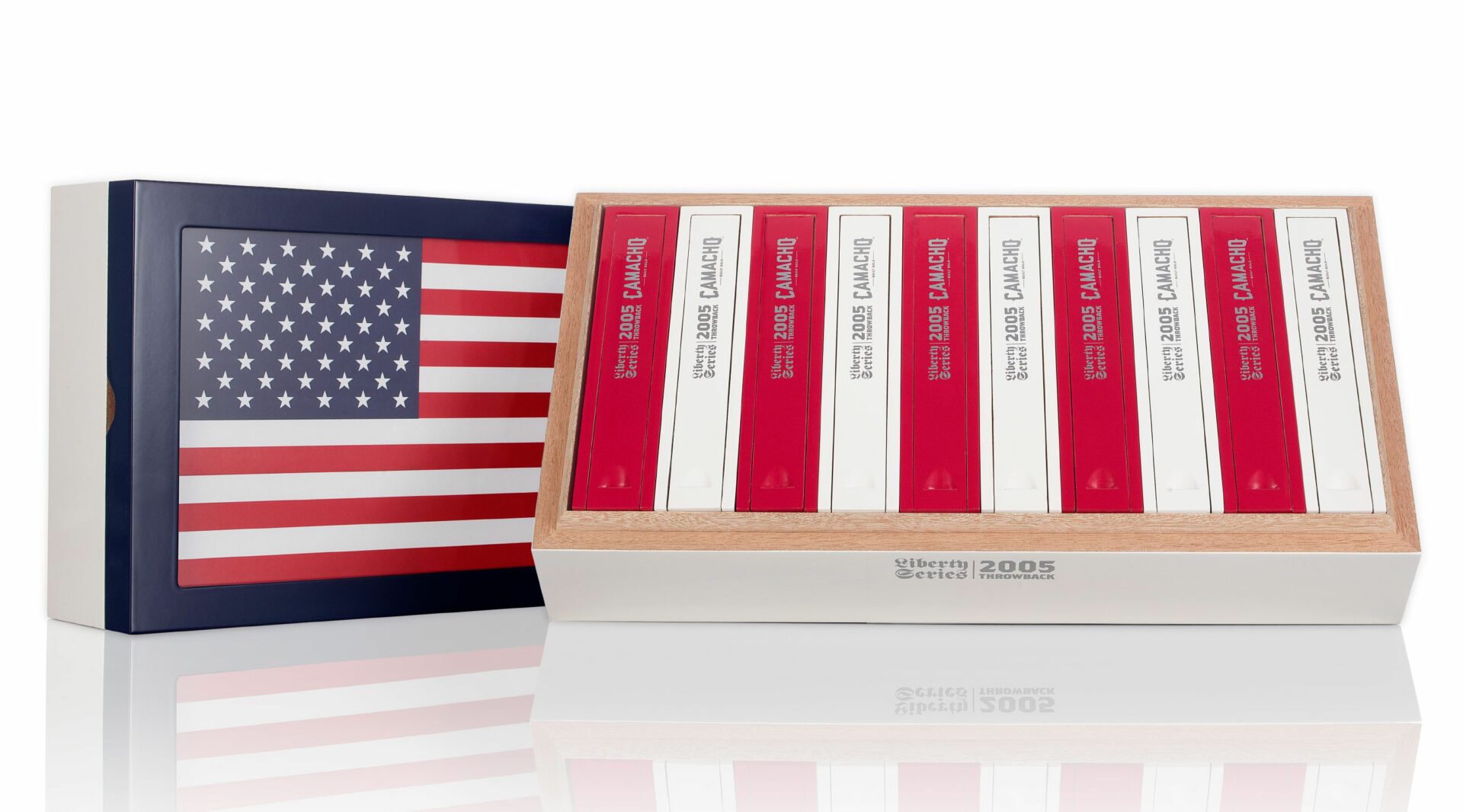 Camacho Cigars is reaching back in the past for its annual Liberty Series release. Today the brand announced that the 2018 release of the Camacho Liberty will be the Camacho Liberty 2005 Throwback – a return of the Liberty blend released back in 2005.
The Camacho Liberty series was first launched in 2002, and since then has been an annual release. The series typically has released a new blend each year in a single size packaged in a coffin. For the most part, the release of the Camacho Liberty has been tied to the annual USA Independence Day celebrations.
The Camacho Liberty 2005 Throwback uses the same blend as the 2005 Liberty release. It's a 100% Honduran puro highlighted by a Honduran Maduro wrapper and Honduran Corojo for the binder and filler. It's also being released in the same size – the brand's signature 11/18 figurado. Camacho has said due to the limited availability of the tobaccos, the Liberty 2005 Throwback is being restricted to 30,000 cigars (1,500 20-count boxes). This is a smaller production number than has been seen in recent years.

While the packaging is new, Camacho says it is inspired by the original 2005 release. As with previous releases, the Liberty 2005 Throwback features individual coffin packaging. The 20-count boxes will have alternating white and red colored coffins.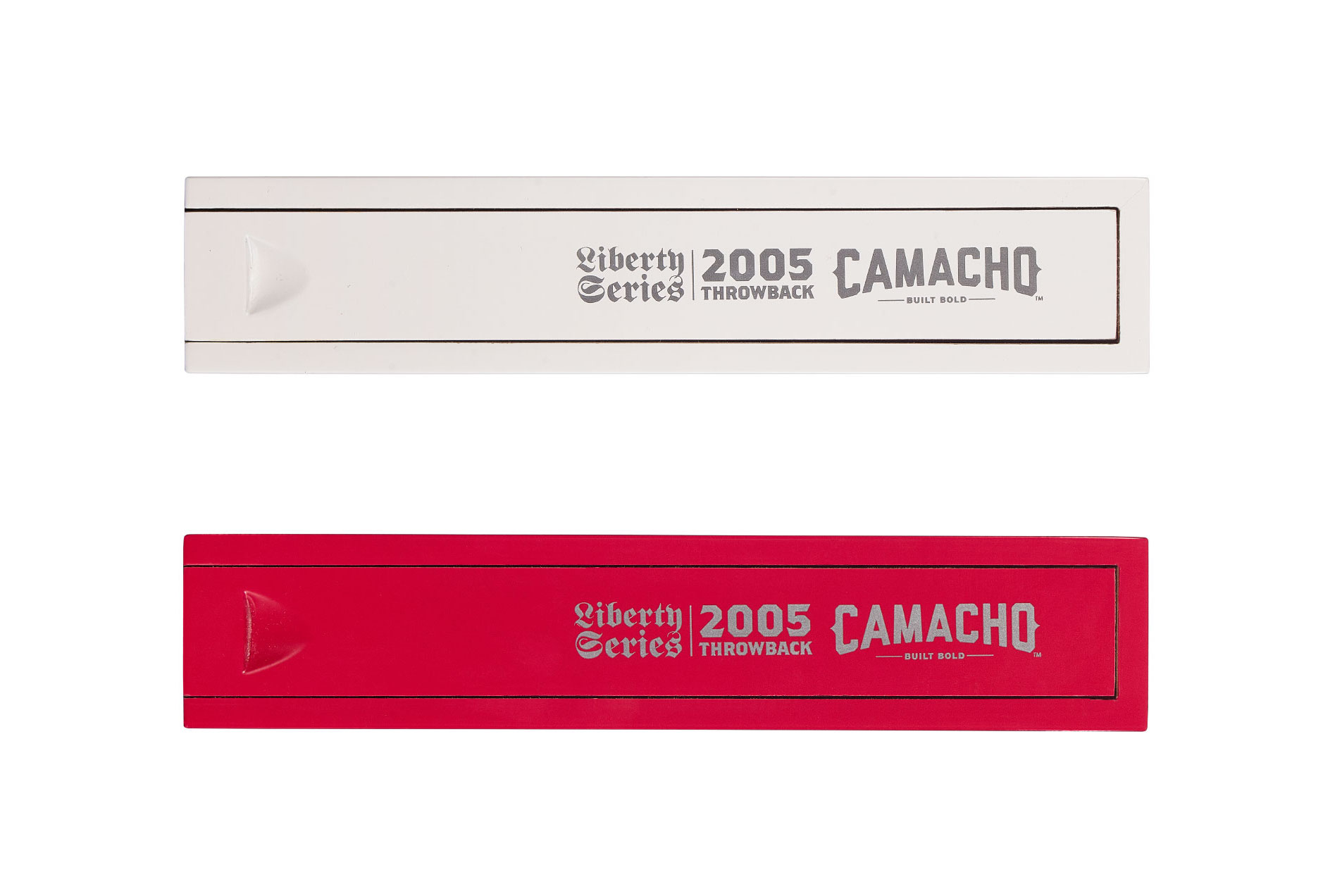 "The building of each Liberty cigar begins over a year before the tobacco makes its way to the rolling table, the cigars are then constructed and left to rest for a minimum of 6 months, scheduled to emerge just in time to celebrate the 4th of July holiday," states Scott Kolesaire, Director of Marketing at Davidoff of Geneva USA in a press release. "This year's release, a throwback of the Liberty 2005 blend, lets us proudly celebrate America's independence with a cigar perfectly crafted for such an honor."
The launch of the Camacho Liberty 2005 Throwback is slated for June 11, 2018 in the U.S. market with a release for Europe planned for the Fall. Pricing is set at $22.00 per cigar.
The return of the Camacho Liberty 2005 is the latest in a series of returning blends by the Davidoff brand. Last year Camacho brought back the Camacho Diploma for a limited run. Earlier this year the Camacho Candela also returned for a limited run, while Camacho Coyolar made a regular production return.
At a glance, here is a look at the Camacho Liberty 2005 Throwback:
Blend Profile
Wrapper: Honduran Maduro
Binder: Honduran Corojo
Filler: Honduran Corojo
Country of Origin: Honduras (Diadema Cigars de Honduras, S.A)
Vitolas Available
11/18: 6 x 48 x 54 x 48
Photo Credits: © Davidoff of Geneva, used with permission