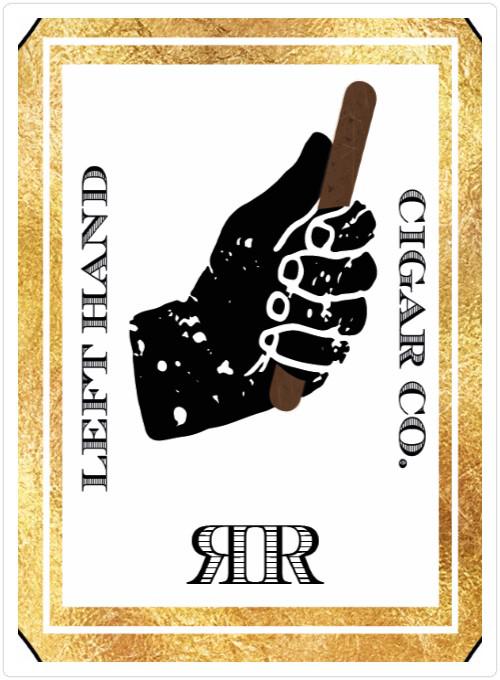 Familia Rodriguez Tobacos LLC, the company best known for being the parent company of Ohana Cigars, has announced the launch of Left Hand Cigar Company, along with the first two cigars going under the brand.
According to Familia Rodriguez Tobacos LLC, the cigars under Left Hand Cigar Company will be produced at a new undisclosed factory in Nicaragua under the supervision of Noel Rojas where Ohana, as well as Noel's personal projects, are being manufactured. Rojas has plans for a new domestic factory in Dallas, Texas and Familia Rodriguez Tobacos LLC is planning on moving production of most of its Ohana and Left Hand Cigar Company brands to that facility.
As for the Left Hand Cigar Company (LHC). the first release is known as "Blurred Lines". It's a barber-pole cigar consisting of a both a Nicaraguan Habano and Nicaraguan Maduro over a blend of all Nicaraguan tobaccos (Condega, Jalapa, and a small amount of Ometepe). The cigars will consist of a closed footer – something the Ohana brand was known for. The cigar will be available to coincide with the IPCPR Trade Show
The second cigar under LHC will be a Connecticut Broadleaf version Ohana's Pulse. Pulse is a line that already has offerings in both an Ecuadorian Habano and San Andres wrapper. Because the San Andres Ohana is box-pressed with a closed foot, Familia Rodriguez Tobacos LLC opted to put it under the LHC brand with a new name to be determined.