---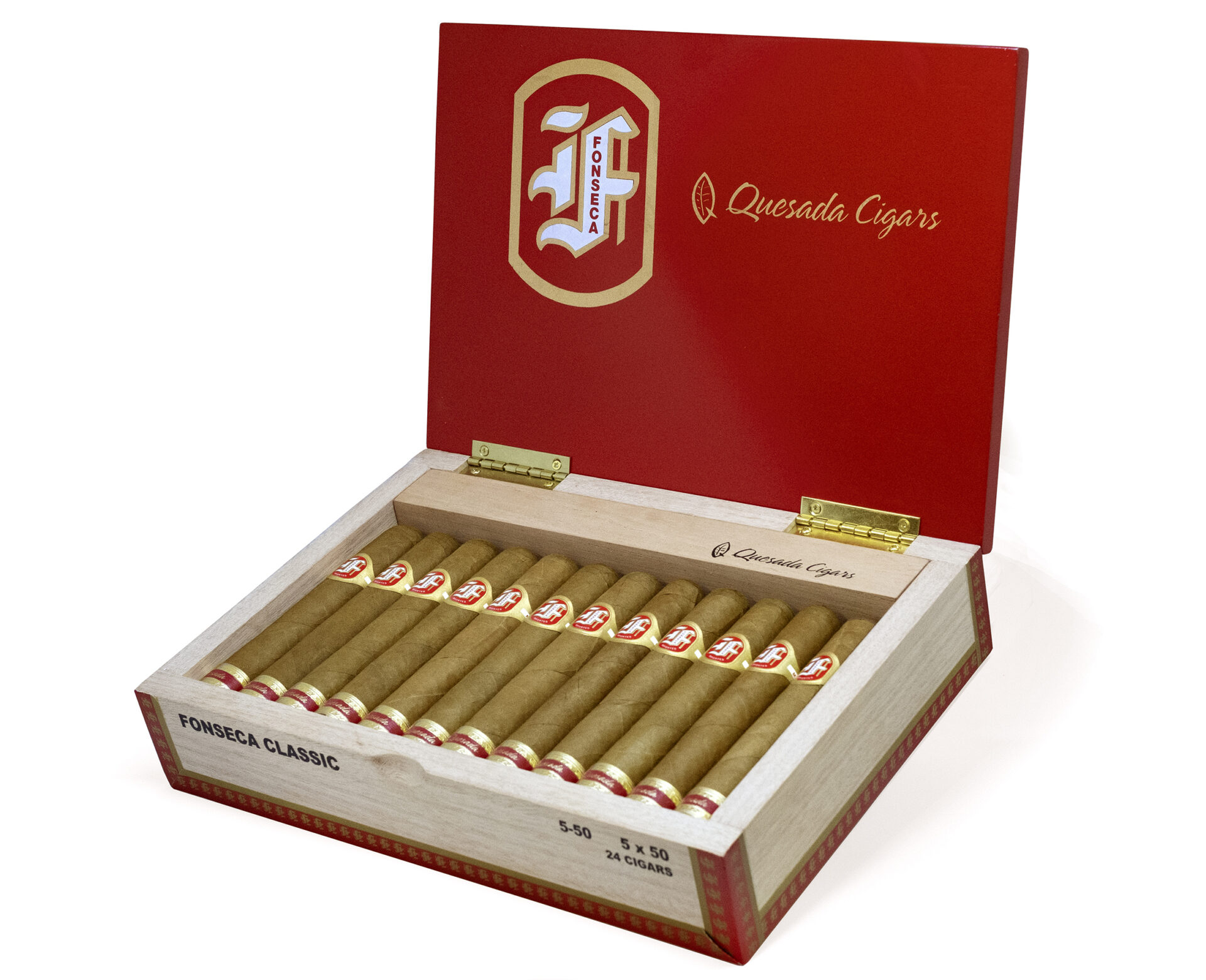 At the 2018 IPCPR Trade Show, Quesada Cigars will revamp the packaging of its Fonseca Classic line. The Fonseca Classic is a line that Quesada has had in production since 1974.
"Us taking Fonseca and revamping it, marks the perfect representation of the torch being passed on to us, and we are happy to take Fonseca away from the past and on to its next chapter in this journey called Quesada Cigars," said Quesada Senior Brand Director Raquel Quesada in a press release.
The company says the blend will remain the same, featuring a Connecticut Shade wrapper over Dominican binder and fillers. It will be offered in four sizes: 2-2 (4 x 40); 5-50 (5 x 50); 10-10 (7 x 50), and 8-9-8 (5 1/2 x 43). Each of the sizes will be packaged in 24-count boxes except for the 2-2 which will be packaged in both 10 and 50-count boxes.
Being that this is a blend sold since 1974, it would qualify as a predicate blend. At the same time, the packaging changes allow Quesada to comply with warning label requirements down the road. The new Fonseca Classic packaging also adds the Quesada Cigars name on the Fonseca Classic box for the first time.
The company says for now pricing for the Fonseca Classic will remain the same – ranging from $5.56 to $9.08.
Photo Credits: Quesada Cigars