---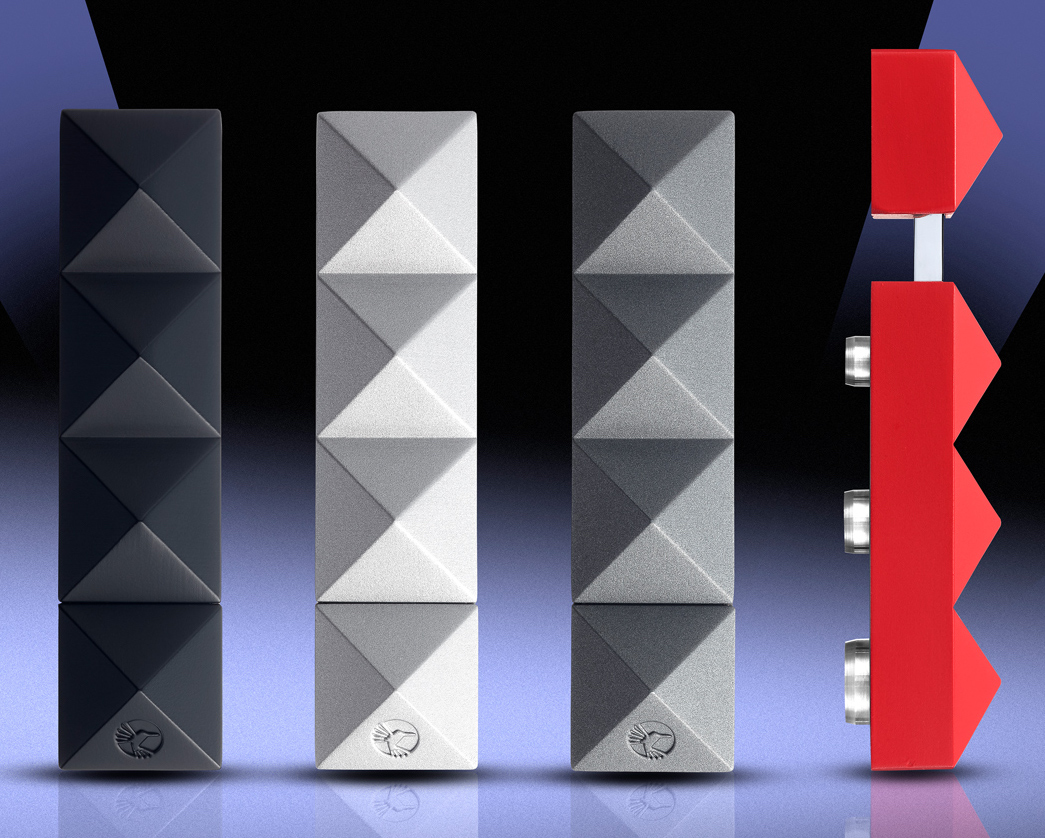 At the 2018 IPCPR Trade Show, Colibri will launch its Quasar Punch. It marks the first punch cutter to be a part of Colibri's Quasar line.
The Quasar Punch Cut has the pyramidal motif that the Quasar series is known for. The main body has three pyramids – each housing a different round bullet-cut blade underneath allowing the users to select a 7mm, 9mm, or 12 mm blade. There is a fourth pyramid that functions as the handle and when pulled outwardly will extract all three blades.
The Quasar Punch will be available in four finishes: Matte Black, Matte Red, Metallic Charcoal, and Metallic Silver. Pricing is set at $59.00 and shipping is set to commence in October.
The Quasar line was launched last year with the Quasar Desktop Cutter. Last month, Colibri also announced it is launching the Quasar Cut, a double-guillotine cutter. This year Colibri is also celebrating 90 years in business.
Photo Credit: Colibri