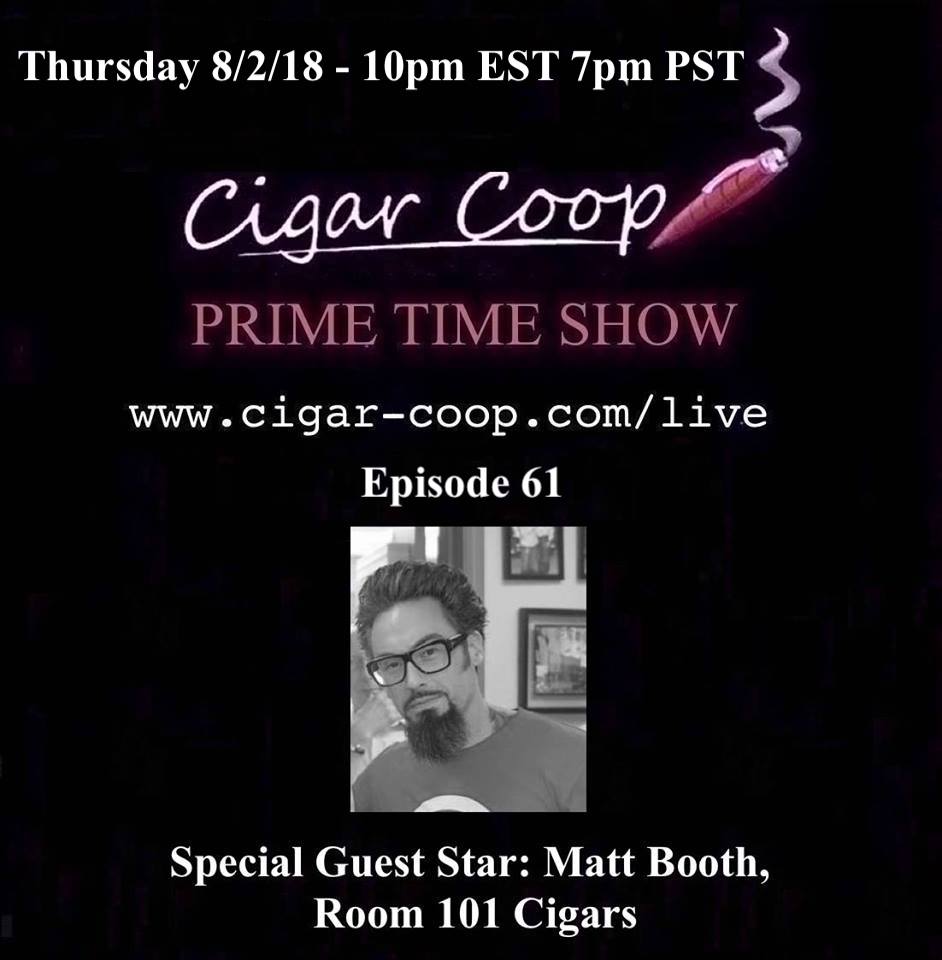 For Episode 61 Matt Booth is coming back to Prime Time. While we will catch up on things since his return to the cigar industry – anything can happen when Boofy comes to Prime Time.
We also will learn a little about Room 101 Gin – and of course we will have an entertaining Deliberation segment.
Tune in live at 10pm Eastern/7pm Pacific. If you miss us, you can catch Prime Time any time on Google Play Music, iTunes, Podbean, and YouTube. The Prime Time Show – all about industry people and industry talk.