---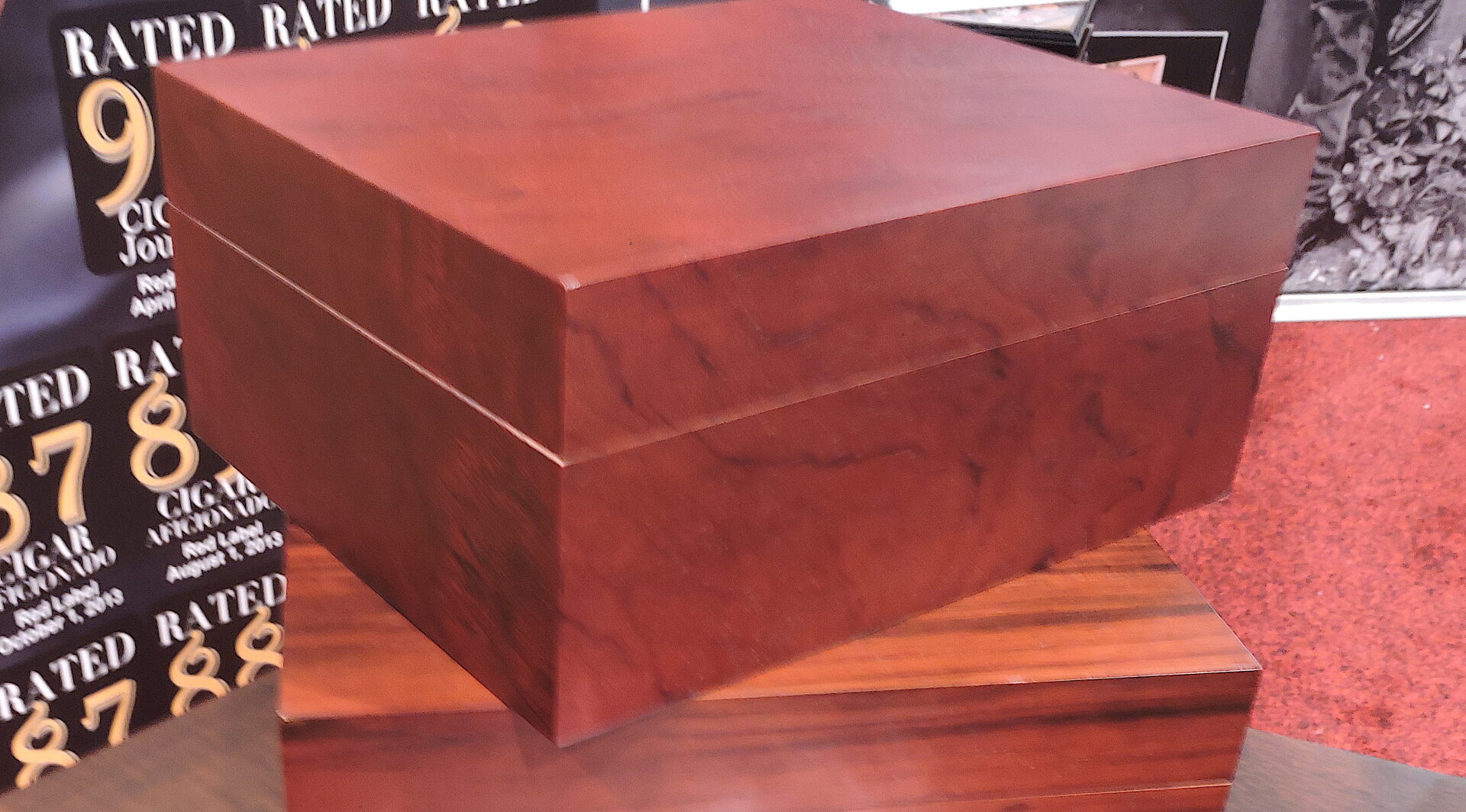 At the 2018 IPCPR Trade Show, Daniel Marshall showcased the Ambiente by Daniel Marshall "Affordable Luxury" Collection. It's a set of humidors designed to be exactly what the name indicates.
Daniel Marshall is well known for its ultra-premium high end humidors. Ambiente "Affordable Luxury" is designed to still bring a high-quality humidor to consumers at a more affordable price. The humidors are available in five matte finishes: Maple, Macassar, Ebony, Bubinga, and Lacewood. The units also have a holder designed to work with a new DM rechargeable humidification device.
Pricing for the Ambiente is $395.00 per unit.
Over the past few months, Daniel Marshall has been positioning itself to play in a market for consumers looking for affordable, high-quality premium options. In addition to the Ambiente "Affordable Luxury" line, early this year Daniel Marshall launched the DM Cash for Clunkers which provides consumers an option to trade in a used humidor for a $100.00 credit toward the purchase of select Daniel Marshall humidors.