---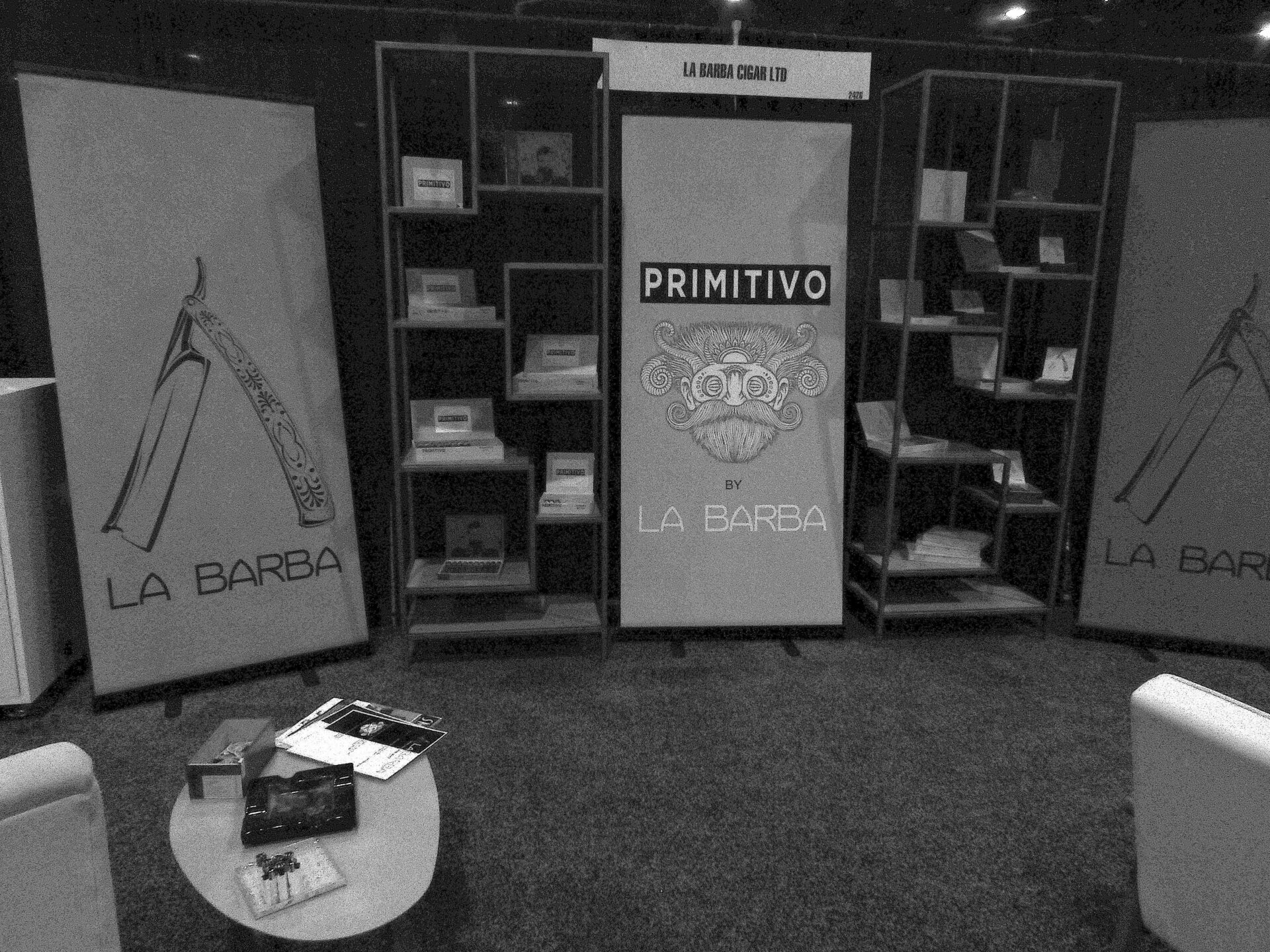 After the past two years as a part of the Caldwell Cigar Company booth, Tony Bellatto and La Barba Cigars headed into their own headquarters at the 2018 IPCPR Trade Show. Bellatto had a couple of new releases as he continues to organically grow his brand.
La Barba Cigars, along with Matt Booth's Room 101 Cigars, are distributed by Robert Caldwell's Down and Back operation. Between Bellatto, Booth, and Caldwell, there is a definite synergy of these three different personalities. Last year, the three were pretty much in the same booth – Caldwell and Bellatto shared space, and Booth had his booth just around the corner. This year the three companies opted to have separate booths, though they were fairly close to each other. I wondered how separating the booths would work. In the end I think it helped all three companies. Caldwell, Room 101, and La Barba had very busy trade shows, and it allowed each of the brands to bring out its own personality.
There's a new La Barba, and if you go by past history and think of the bands, you might think its La Barba Orange. In this case it's La Barba Primitivo – and its La Barba's first maduro. The name draws inspiration from the wine industry, as Bellatto is a WSET level 3 sommelier. Primitivo is best known as a red grape that grows in the Puglia region of Italy.
The blend features a San Andres wrapper over an Indonesian binder and a combination of Nicaraguan, Dominican, and Pennsylvanian tobaccos. The cigar will be available in four sizes each presented in 25-count boxes: 5 3/4 x 46 (SRP $8.60) 5 x 50 (SRP $9.60) 6 x 54 (SRP $10.60) 6 x 60 (SRP $11.60).
Production is being handled at La Barba's manufacturing partner Tabacalera William Ventura.
Second up, there is a new installment for 2018 of One and Only, the limited edition series by La Barba. The idea of doing another One and Only release came up after Bellatto found some very well-aged tobacco that was not sufficient to sustain a regular production but could support a limited release. These tobaccos became the foundation of the One and Only 2018 edition. The tobaccos in the blend are from five different countries and feature an Ecuadorian Habano wrapper. The cigar will be available in one size – a 6 x 50 Toro priced at $13.00.
2018 Product Reports
Photo Credits: Cigar Coop, except where noted