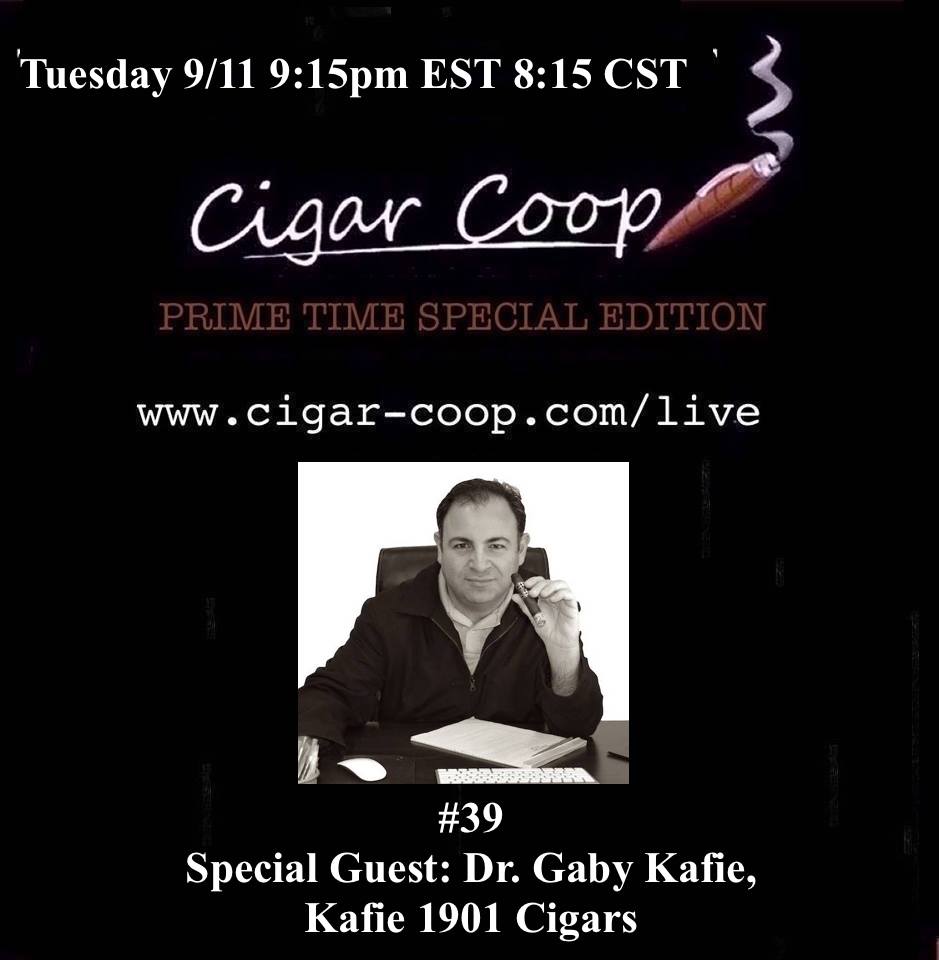 Tonight we welcome Dr. Gaby Kafie, owner and founder of Kafie 1901 Cigars to Special Edition. We will talk all things Kafie 1901 Cigars including Dr. Gaby Kafie's journey into the cigar business. Dr. Kafie is also the founder of the Boutique Cigar Association of America (BCAA) and we will learn about that effort. Plus we will highlight Dr. Kafie's perspective on the FDA.
We will also discuss more about the Robb Report article, "The 20 Best Cigars that Smoke Like Cubans".
If you miss us, you can catch Prime Time any time on Google Play Music, iTunes, Podbean, and YouTube. The Prime Time Network of shows – the shows focusing on #industrytalk and #industrypeople.
You can watch LIVE by clicking here starting 9:15 PM Eastern Time.