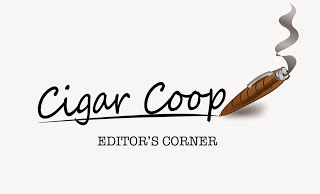 It's no secret that when it comes to media relations, I believe (as a whole) the cigar industry falls way short in terms of being effective at it. I've said it once, and I've said it many times – each and every cigar company should be utilizing press releases as a tool to get the word out about their products and happenings. The most effective way is to deliver these press releases across all channels (media, retailer, consumer) in a timely fashion. In my opinion, when the press release skips a channel or is not sent out timely, it hurts the cigar company more than helps it.
Why do a press release? It's relatively low-cost publicity. You don't need a PR firm to do it. It's as simple as typing an email and making sure it gets out across the channels in a timely way.
Press releases are a very important part of what we do for media – especially Cigar Coop. I get frequent requests do reviews of product. As I've said many times, if I don't know about your product, I can't review it. If it's a newer product and I don't have information on it, then how can I review it… and no, I really don't want to learn about your product on a competitor website.
When it comes to products, especially new cigars and accessories, there are two main types of press releases: product announcements and product availability. Sometimes these are done in the same press release, and sometimes they are not.
For example, many IPCPR press releases came out this past June. These press releases would detail what the product announcement. Now, I'm seeing a second set of product press releases saying the product is now shipping.
One thing that is very interesting is how very few cigar companies still do press releases to announce product availability. To me, the cigar company is essentially leaving money on the table. It's one thing to announce the product, it's another thing to say your product is now ready for purchase.
When the product announcement and product availability is in the same press release, it's easy for us. We craft a news article based on the content. When it's separate, it's slightly more challenging. It's easy to craft a news article on the product announcement. When the product availability press release comes, it becomes a little more challenging – namely, it's a lot of repetitive information.
Ultimately, I still feel its important to have the product availability information available to readers on Cigar Coop. If a company is taking the time to do the second press release on product availability, I'm grateful they are leveraging that effective tool. The goal on my end is to try to minimize some of the repetition from what was said in the product announcement, however in the end ultimately there is going to be some repetition.
A big question we get asked is "why haven't you reported that brand xyz has shipped?" The answer is we haven't been given the information from the company. In the end, while the press release still helps us build news content, it still serves as a marketing tool for the company. I simply won't beg a company to publicize information about their company.
I've been told that is the retailer's responsibility to promote product availability. I do agree with it to some extent – the retailer should be telling customers what is new in its shop. The bottom line is most retailers are less equipped at marketing and media relations than cigar companies. In the end, I still I think it's a shared responsibility, and by working with cigar media you have another channel that can provide publicity.
Bottom line to cigar companies – I recommend doing the press release and tell your consumers when your product is available.