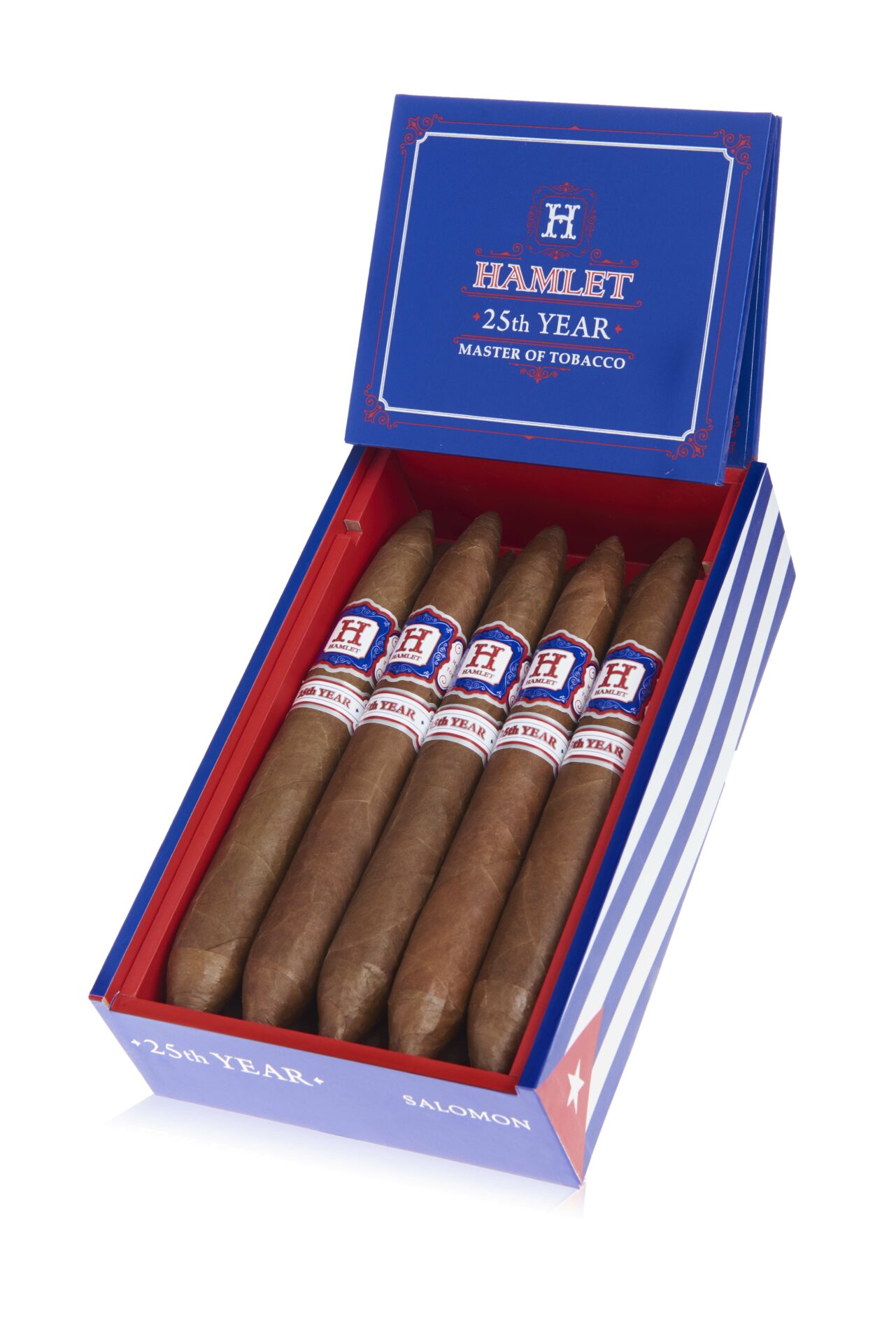 The Hamlet 25th Salomon, a new line extension to Rocky Patel Premium Cigars' Hamlet 25th line that made its debut at the 2018 IPCPR Trade Show, is set to hit retail shelves at the end of October.
The Hamlet 25th line made its debut in 2017. It is a line that is meant to commemorate a quarter of a century of work by Hamlet Paredes. Paredes is the world-renowned blender, master roller, and former Habanos S.A. ambassador who joined Rocky Patel Premium Cigars in 2015.
"The Salomon shape has always been my signature shape to roll," explained Hamlet Paredes in a press release. "I already have a Salomon for my Tabaquero cigar brand. And it's always been very popular. So earlier this year, I rolled the 25th blend into the same shape. Rocky smoked one, looked at it, and said 'this is really good.' That's where it began for this new Salomon."
For more details on the Hamlet 25th Solomon, see our 2018 IPCPR Coverage.
Photo Credit: Rocky Patel Premium Cigars