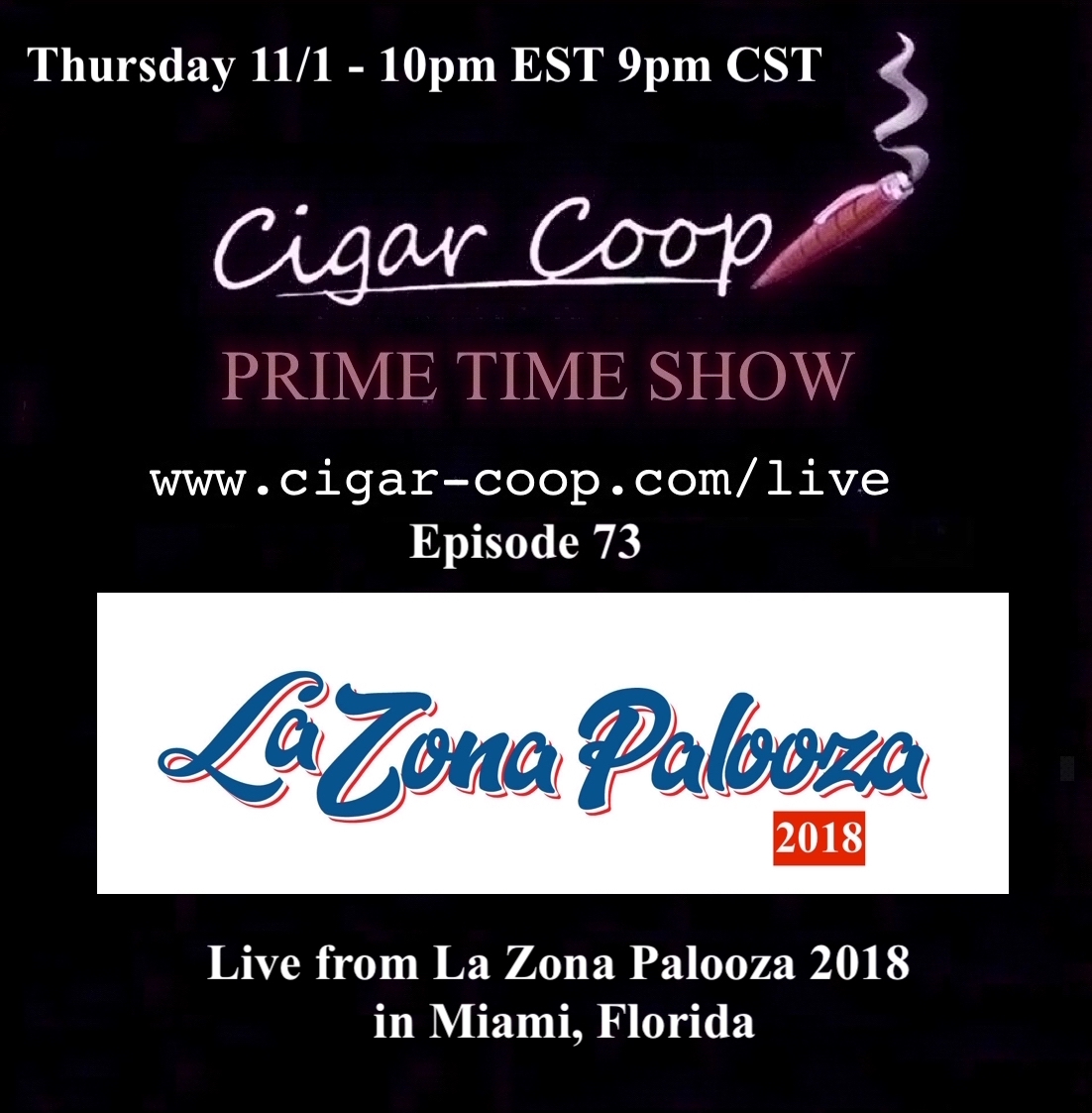 For Episode 73 of the Prime Time Show, join us for a very special show as we broadcast live from Espinosa Cigars World Headquarters in Miami at the 2018 La Zona Palooza event.
We will have the whole Prime Time team a part of this broadcast. Aaron and Coop will be on the ground in Miami while Bear will be broadcasting from Texas. We will break our format a bit as we bring on various brand owners and update you on the happenings.
Tune in live at 10pm Eastern/7pm Pacific. If you miss us, you can catch Prime Time any time on Google Play Music, iTunes, Podbean, and YouTube. The Prime Time Show – all about industry people and industry talk.