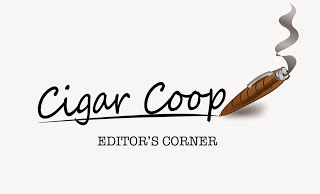 November 22nd is Thanksgiving, and for Cigar Coop it marks the end of the Cigar Coop Cigar Year.
It's always a busy time of the year on Cigar Coop. It's when we start to formulate our Cigar of the Year Countdown. This is an annual tradition where we count down the Top 30 cigars for the cigar year. Last year, we took a bold step of using a two-year window for Cigar of the Year. This year's window will incorporate cigars released between November 25, 2016, through November 22, 2018. On November 23rd, we will announce some further changes to the Cigar of the Year Countdown. These changes could be considered somewhat major and will strengthen our value proposition.
Much of November will be spent re-smoking some of the best cigars over the past 12 months and determining where they rank. It's always a fun time ranking the cigars, and of course, the challenge is determining which cigars make the final cut.
Meanwhile, at press time our Prime Time Show is preparing to broadcast live from Miami, Florida at the 2018 La Zona Palooza event. It will be our fifth live remote in the State of Florida this year. We also did a live remote from Charlotte, North Carolina and recorded a show from the Dominican Republic earlier this year. Plus, we've powered two shows from Europe this year (Stockholm, Sweden and just outside London, England). It's been a big year for Prime Time and beefing up our remote broadcasts is something we are incredibly proud of.
Finally, in 2018 we replaced our old ratings system we adopted from Stogie Geeks with our Cigar Coop Value Ratings. We also overhauled our review format with some modifications to make our reviews easier to follow.
Overall 2018 was a great year for Cigar Coop, the Prime Time Show, and Prime Time Special Edition. 2019 promises to be even more exciting. Thank you to our sponsors, strategic partners, and most importantly our audience who have made this possible.