" There are some very unique qualities to the Wayfarer – especially the way the sweet notes hit the tongue…. Overall, Serino Cigar Company's sophomore release comes through with flying colors."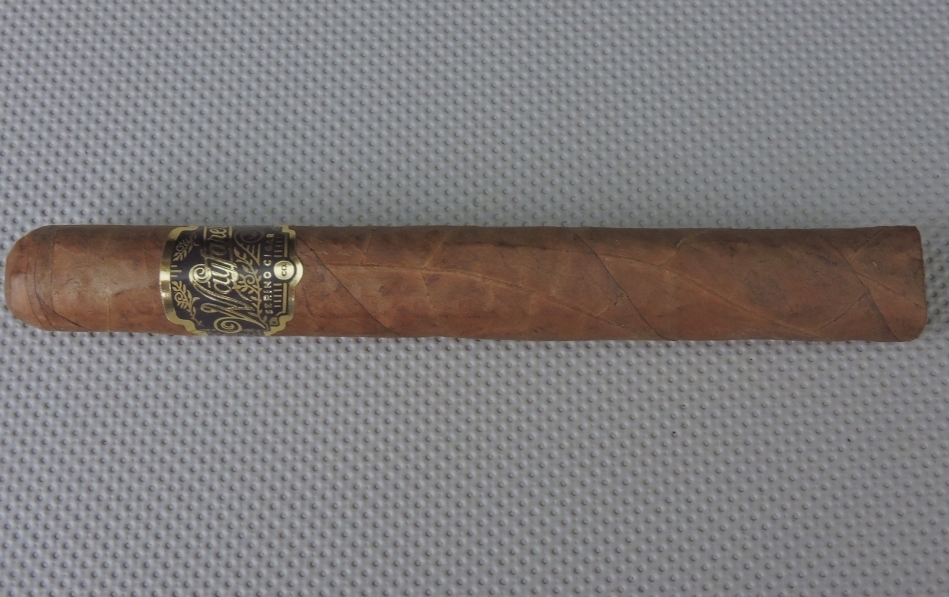 Wrapper: Ecuadorian Corojo '99
Binder: Jalapa, Nicaragua
Filler: Nicaragua
Country of Origin: Nicaragua
Factory: La Corona Cigars S.A.
Corona Gorda: 6 x 46
Price: $7.70
Review: Wayfarer Corona Gorda by Serino Cigar Company (2/14/18)
Appearances on Countdown (By Year/Company): 2 (2017, 2018)
Coming in at #26 is the Wayfarer Corona Gorda by Serino Cigar Company. This cigar made its debut late in 2017 as Serino Cigar Company's sophomore brand.
Serino Cigar Company was launched in 2016 by Anthony Serino. The company began with the four blend Serino Royale line. Serino teamed up with Omar Gonzalez Aleman of the La Corona factory in Estelí, Nicaragua to produce this line. The Wayfarer was a real second generation effort as it was a project spearheaded by Tony's son Carson, who worked with Omar Gonzalez Aleman's son Luis Omar González. The line was inspired by Carson's passion for travel and backpacking. On a backpacking trip he made to Iceland, Carson had forgotten to pack cigars. Once he arrived in Iceland he went to stock up on cigars. Carson soon discovered the majority of the cigars available in Iceland were Cubans. As he started to smoke the Cuban cigars, he was inspired to develop a cigar with that type of profile, thus the Wayfarer line was born.
Wayfarer is highlighted by an Ecuadorian Corojo wrapper over Nicaraguan binder and filler. There are five sizes to the Wayfarer. The Corona Gorda size which makes the list is a 6 x 46 vitola. One unusual thing about the Wayfarer is the use of different caps on the cigars. These include the use of a 109 cap (Toro), and a fan-tail cap (Robusto), As for the Corona Gorda, it uses a classic Cuban triple cap.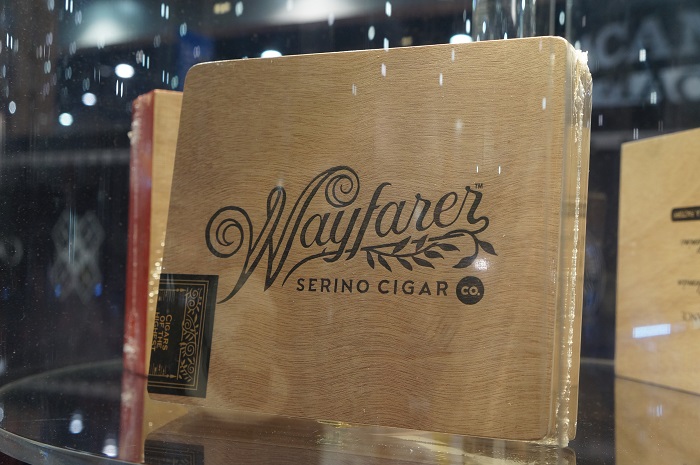 The Wayfarer is not a powerhouse cigar. It starts out mild to medium in strength and body and progresses to medium in the second half. Flavor-wise, the cigar delivers notes of natural tobacco, citrus, hay, pepper, cedar, and a distinct honey-like sweetness that I found was a differentiator during the smoking experience.
The Wayfarer succeeds at bringing out some Cubanesque qualities along with putting its own signature on this cigar. There is a unique sweetness to this cigar, yet it doesn't go overboard. If you haven't checked out this cigar, it's one definitely worth picking up.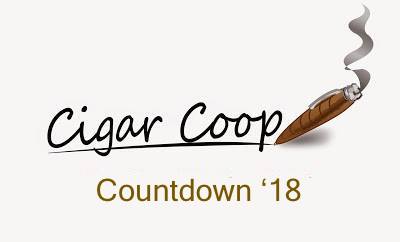 For details of the 2018 Cigar of the Year Countdown, see our 2018 criteria.
Photo Credits: Cigar Coop