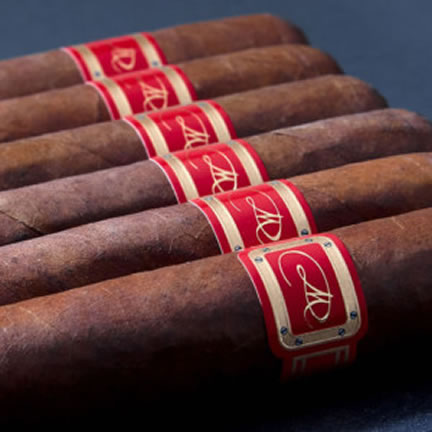 If you have cigars that no longer satisfy you, Daniel Marshall has a solution. The company is offering an opportunity to trade in those cigars for a credit toward a Daniel Marshall Red Label Cigar with the company's new "Cash for Cigar Clunkers" program.
The "Cash for Cigar Clunkers" program is an extension of the "DM Cash for Clunkers" program launched earlier this year. This program was inspired by the popular "Cash for Clunkers" automotive program where customers can trade in used cars for a cash voucher that could be used for a new car. "DM Cash for Clunkers" applies to humidors, as cigar enthusiasts were given the opportunity to trade a used ("clunker") humidor and received a $100.00 voucher toward one of three DM luxury humidors. The "Cash for Cigar Clunkers" program has applied that idea to cigars.
Under the program, cigar enthusiasts can mail in their "clunker" cigars using a prepaid USPS shipping label provided by Daniel Marshall. In return, for each cigar sent in, the customer receives a $2.00 credit toward the purchase of a Daniel Marshall DM Red Label Cigar.
"The DM Red Label was designed with a rich and smooth profile. My wish is for cigar "tasters" everywhere to savor the difference, quality, and benefits of box aging in our cigar rolled in Nicaragua, originally co-created by not one but two cigar legends, Manuel Quesada and Nestor Plasencia," commented company founder Daniel Marshall in a press release. "Our Cash for Clunker Humidor program exposed cigar fans to the upper echelon of cigar aging and preservation, now it's our goal to provide the same top quality experience with our cigars."
Information on how to participate in the program can be found on the company's website. As a part of the program, the company is running a contest where it is raffling off a Daniel Marshall Humidor valued at $1,000.00.
The program is currently limited to the first 200 customers.
Photo Credit: Daniel Marshall Cigars and Humidors