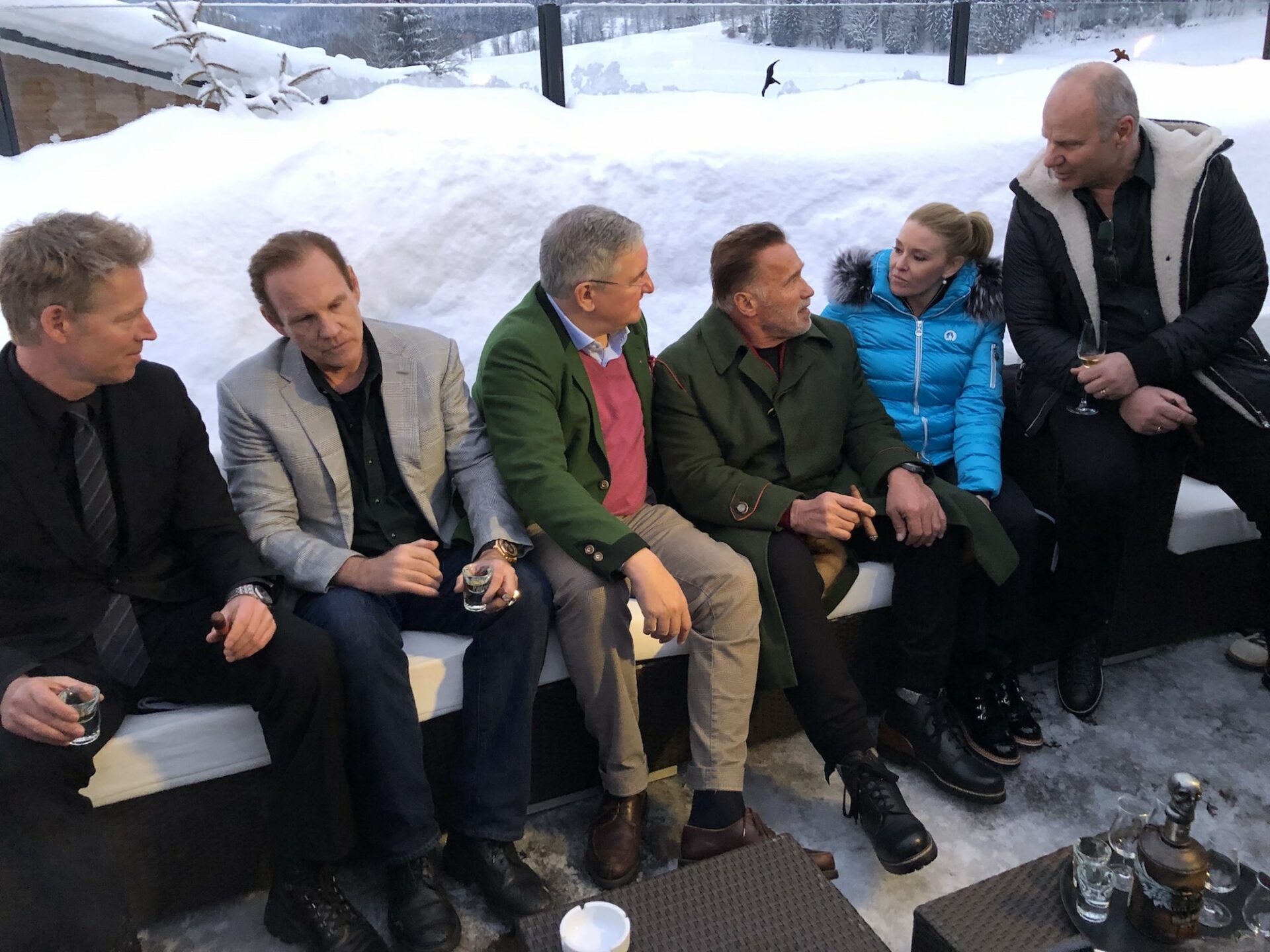 One of Austria's most luxurious ski resorts, Kitzbühel, is the home to Hahnenkamm-Rennen, an international alpine ski racing event, which has been held since 1931. Fans and celebrities from all over the world come to attend the race and its associated parties. This year the fifth annual Cigar & Tequila Cocktail Night was held during race week. This event was co-hosted by cigar guru Daniel Marshall, and Patrick Knapp Schwarzenegger, the nephew of politician and actor Arnold Schwarzenegger. The event even caught the attention of mainstream media in Austria.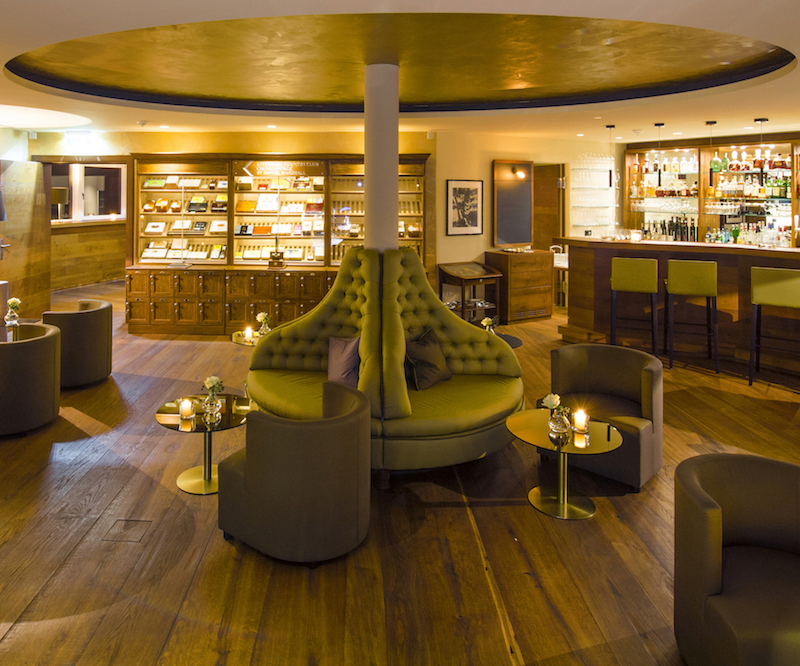 The event, which Daniel Marshall likes to call a "modern-day campfire," was held at the exclusive Kitzbühel Country Club and attracted over 150 guests. It featured both Daniel Marshall Cigars and Padre Azul Tequila. Patrick Schwarzenegger is a co-owner of Padre Azul. As for the cigars, the guests were treated to DM Red Label Cigars, and Marshall also offered a special gift of his 24kt Golden Cigar. Meanwhile, Schwarzenegger provided Padre Azul Cristalino Añejo Tequila to be paired with the cigars. For this very exclusive tequila, Swarovski manufactured a unique skull made from precious crystal glass with an engraved number for each individual bottle.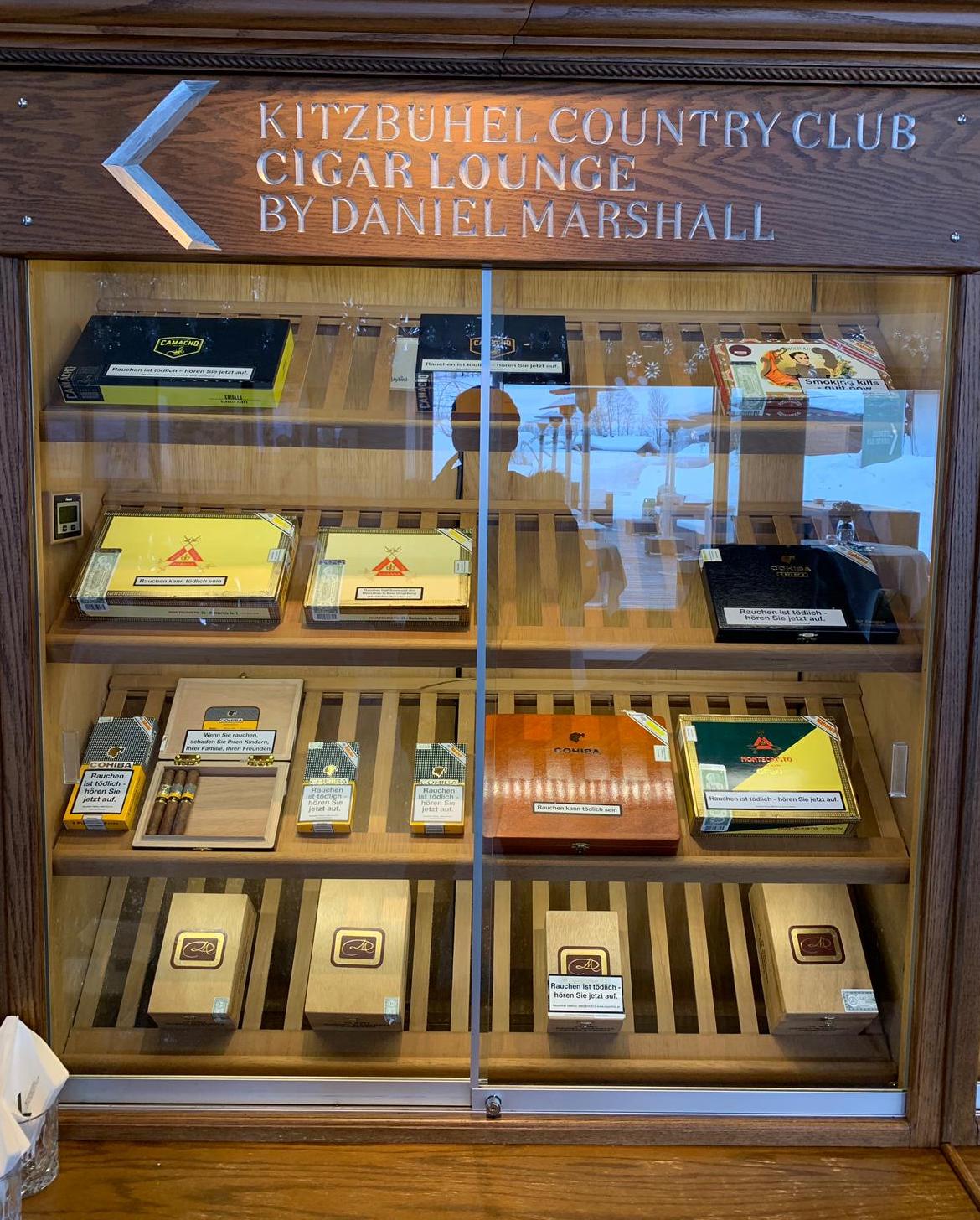 In attendance was Arnold Schwarzenegger along with world famous skiers Franz Klammer and Franz Weber. Other celebrities attending included: Otto Retzer, Film Producer; Klemmens Hallmann, Entrepreneur; Christine Walker, Top Business Coach; Alexander Hoeller, Artist; Wolfgang Anselmino, Art Collector; Michele Malenotti , "Matchless" Fashion Designer; Christian Muhr, Hilton Vice President; Prof. Dr. Eckhard U. Alt, Germany's leading expert in stem cell research with famous singer Anna Maria Kaufmann, Martin Tomczyk and Christina Surer, Race Car Drivers; Jana Julie Kilka, Actress; and Georg Weis, Padre Azul partner from the Swarovski family.
Germany's RTL and Austria's ORF television channels covered the event. Below is the coverage provided by ORF.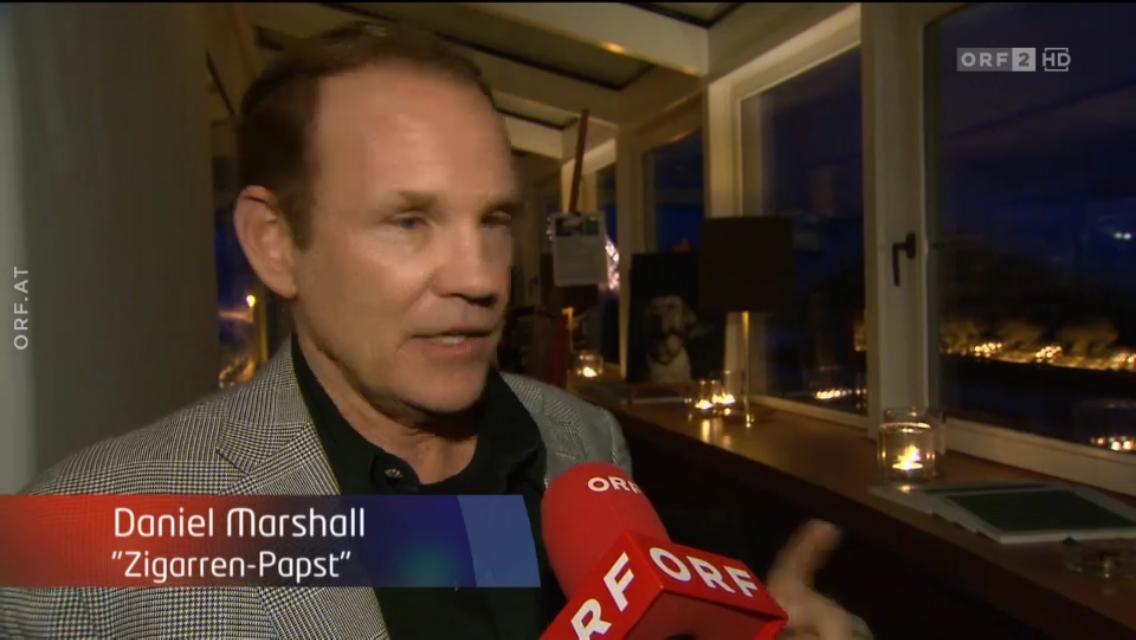 Photo and Video Credits: Supplied by Daniel Marshall Cigars, specific photographers also noted