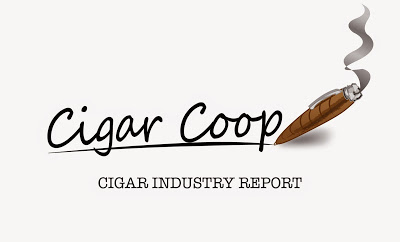 The Cigar Industry Report is a one-stop place to catch up on the activity here at Cigar Coop. It is a combination of the news reports, cigar reviews, and assessment updates we do throughout the week. In addition, each week we will look back at Cigar Coop history. Look for this report every Saturday morning at 8am Eastern Time.
Cigar Industry Report: Edition 316 (2/9/19)
Feature of the Week: Illusione Cigars Enters Distribution Agreement with Oettinger Davidoff
Big news this week as Dion Giolito announced that Oettinger Davidoff AG will be his distributor in Europe for Belgium, Germany, Liechtenstein, Luxembourg, Switzerland, and the United Kingdom, We have the details here.
News and Previews
---
Assessments
Agile Cigar Reviews
---
Prime Time Show
This week for Episode 84, we had our third media panel discussion as we welcome David Jones of Leaf Enthusiast and Ben Lee of Stogie Review.
Prime Time Special Edition
This week for Special Edition #47, we welcomed Terence Reilly of Aganorsa Leaf as our special guest. We also recapped the "Big Game" between the Patriots and Rams.
Schedule
Prime Time
No Show (2/14/19)
Episode 85 (2/21/19): Zev Kaminetsky, Royal Agio Cigars
Prime Time Special Edition
TBA
---
On this date February 9th…
Feb 9, 2011: We assessed the Oliva Connecticut Reserve
Feb 9, 2012: We assessed the La Aurora 107
Feb 9, 2013: We published Cigar Week Wrap for w/e 2/9/13
Feb 9, 2014: We assessed the Brun del Ré Gold
Feb 9, 2015: We reported on Oettinger Davidoff and Quintessentially Lifestyle's  Hourglass Lounge Global Concierge Service.
Feb 9, 2015: We assessed the La Flor Dominicana TCKFA M Collector's Edition 2014
Feb 9, 2016: We reported on 262 Cigars "Internship".
Feb 9, 2016: We reported on the launch of Cornelius & Anthony's Cornelius
Feb 9, 2016: We reported on the Asylum 13 Connecticut
Feb 9, 2016: We reported on Joya de Nicaragua Joya Red Half Corona
Feb 9, 2016: We reported Black Label Trading Company joining Boutiques Unified.
Feb 9, 2016: We assessed the Don Julio Punto Espada Gordo by De Los Reyes Cigars
Feb 9, 2016: We reported on the official launch of La Galera Cigars.
Feb 9, 2017: We assessed the Oliveros All Stars Small Batch No. 5 Basso by Boutique Blends Cigars
Feb 9, 2018: We reported on the launch of Rocky Patel Premium Cigars' Luminoso Ashtrays
Feb 9, 2018: We reported on Viaje bringing back Señor Andre's Chicharrones
Feb 9, 2018: We reported on Crowned Heads Paniolo Especial 2018
Feb 9, 2018: We published Prime Time Episode 41: Andre Farkas, Viaje Cigars