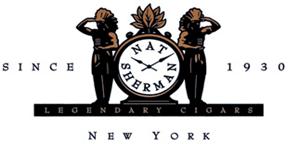 Nat Sherman International has announced a series of management changes in its organization. The company has announced that James Shaffer has been promoted to National Sales Director effective March 1, 2019. He will succeed David Lafferty, who is leaving the company effective February 28, 2019.
Lafferty will be joining Dunbarton Tobacco & Trust as its new Vice President of Sales effective March 1, 2019.
In his new role, the Nat Sherman field sales team will report directly to Shaffer. Meanwhile, Nat Sherman also has announced that Michael Maiure is being promoted to Senior Analytics and Brand Manager. In his role, Mauire will continue to lead the sales strategy and analysis for Nat Sherman's premium cigar business. Both Shaffer and Maiure will report to Nat Sherman Vice President Michael Herklots.
Nat Sherman also announced the departure of Territory Manager Brandon Luna effective February 28, 2019. Luna had been with Nat Sherman three years and covered the brand's largest territory including Texas, Colorado, Arizona, Oklahoma, and Kansas.
Until their departures at the end of the month, both Lafferty and Luna will continue to support the brand to ensure a seamless transition.