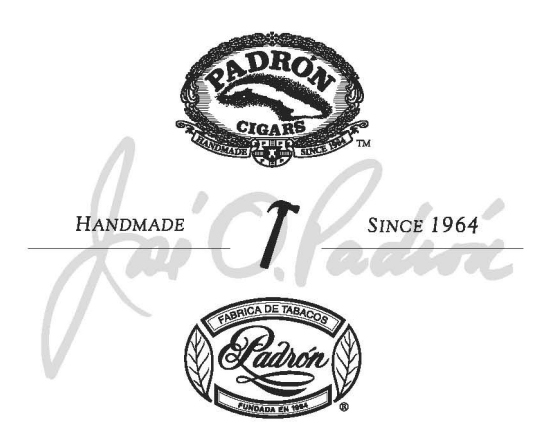 For the New England Patriots, winning Super Bowls is nothing new, as is celebrating with a Padrón Cigar in the locker room. However, after the team captured the championship, Patriots owner Robert Kraft had something special to share with the team from the Padrón family following the team's 13-3 win over the Los Angeles Rams in Super Bowl LIII.
In the locker room following the game, Kraft unveiled a custom-made humidor from the Padrón family. Inside the humidor were Padrón 50th Anniversary cigars arranged in an alternating fashion with the natural and maduro versions – almost in the form of a piano keyboard.
Two years ago, following the Patriots' victory in Super Bowl LI over the Atlanta Falcons, Kraft brought out the Padrón 1964 Anniversary as a celebratory cigar. After the late José Orlando Padrón got word that the Patriots were smoking a Padrón, he made plans to gift the special humidor to the Patriots. Sadly, Padrón passed away before the gift could be delivered, but his son Jorge made good on it. Kraft decided to wait until another Super Bowl before unveiling the gift.
During the celebration, Kraft referred to the cigar as a 50-year-old cigar, but the Padrón 50th Anniversary is a special limited production cigar released in 2014 to commemorate the company's 50th anniversary.  This was pretty much consistently reported incorrectly by mainstream media outlets.
The Padrón 50th Anniversary Maduro was named the #1 Cigar of the Year by Cigar Coop in 2015. The Natural finished that same year at #11.
Video Credit: Fox Sports Network